Rabbits dig beautiful castles in the wild with long underground tunnels. Their entire body is set up to dig through and they also love to do it. Anyone who has let go of their rabbits in the garden knows what is going on
Read more
Voor 17 uur besteld morgen in huis

Zaterdag besteld maandag in huis

Achteraf Betalen
Order a suitable bucket for your rabbits easily and quickly at DRD Rodent Shop!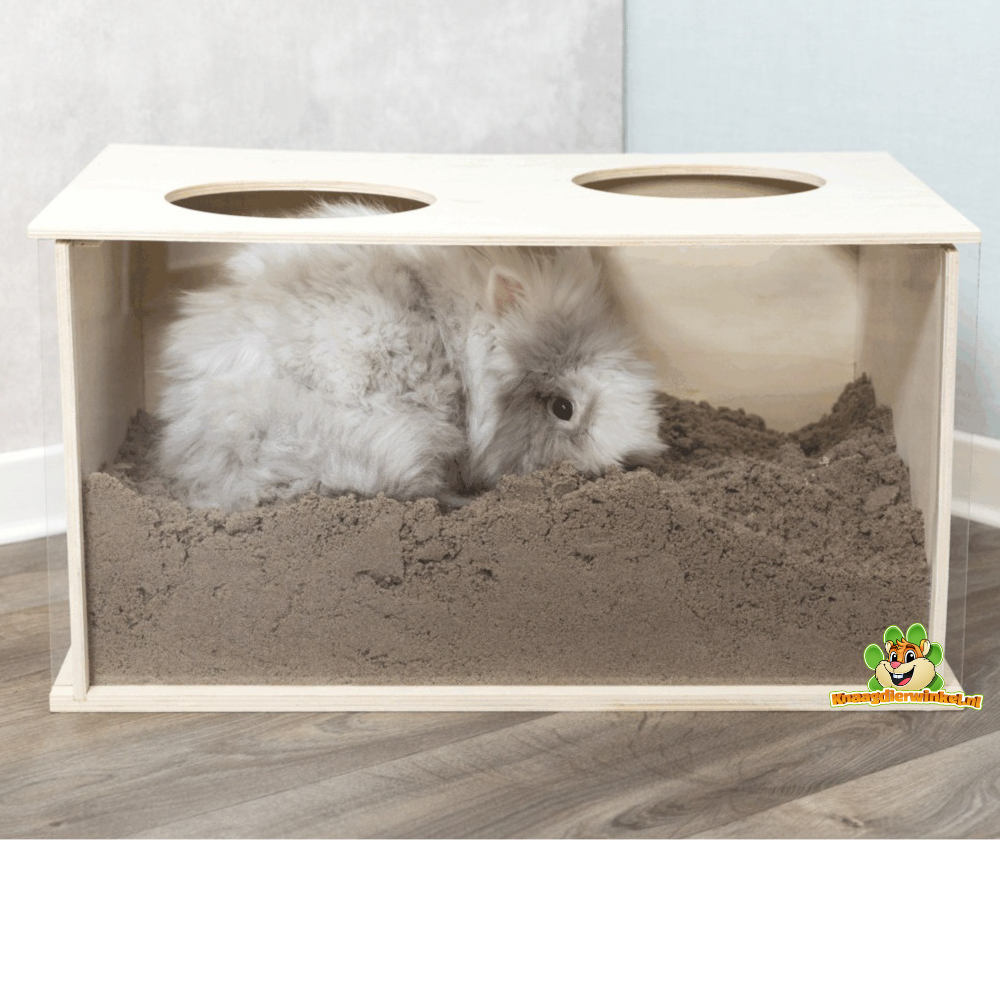 Rabbits dig beautiful castles in the wild with long underground tunnels. Their entire body is set up to dig through and they also love to do it. Anyone who has let go of their rabbits in the garden knows what happens when the rabbits feel earth under their feet!
Anyone who can keep their rabbits running and digging safely in the garden probably does not need a digging bucket, but for all bunnies kept indoors or who don't have the luxury of a garden, there is the digging bucket.
The rabbit digger bucket is usually made of wood and gives the animals plenty of room to dig. The tray can be used indoors and outdoors. Special play sand or excavable ground cover ensures super long digging fun for the animals.
The rabbit digger bucket can also be transformed into a snuff bucket by taking out the sand and filling the bucket with playful ground cover. Sprinkle a treat through the ground cover and let the rabbits sniff and search for the treat. This gives the rabbits a lot of fun and search fun and thus prevents boredom in the animals!