Food & Snacks for Ferrets
As Ferrets are carnivores and need a lot of animal proteins and fats. The diet should therefore consist of at least 80% raw meat. In addition, the Ferret occasionally has a little fish/tuna, a little vegetables, fruit, raw egg yolk and natural ingredients
Read more
Order ferret food easily and quickly at DRD Rodent Shop!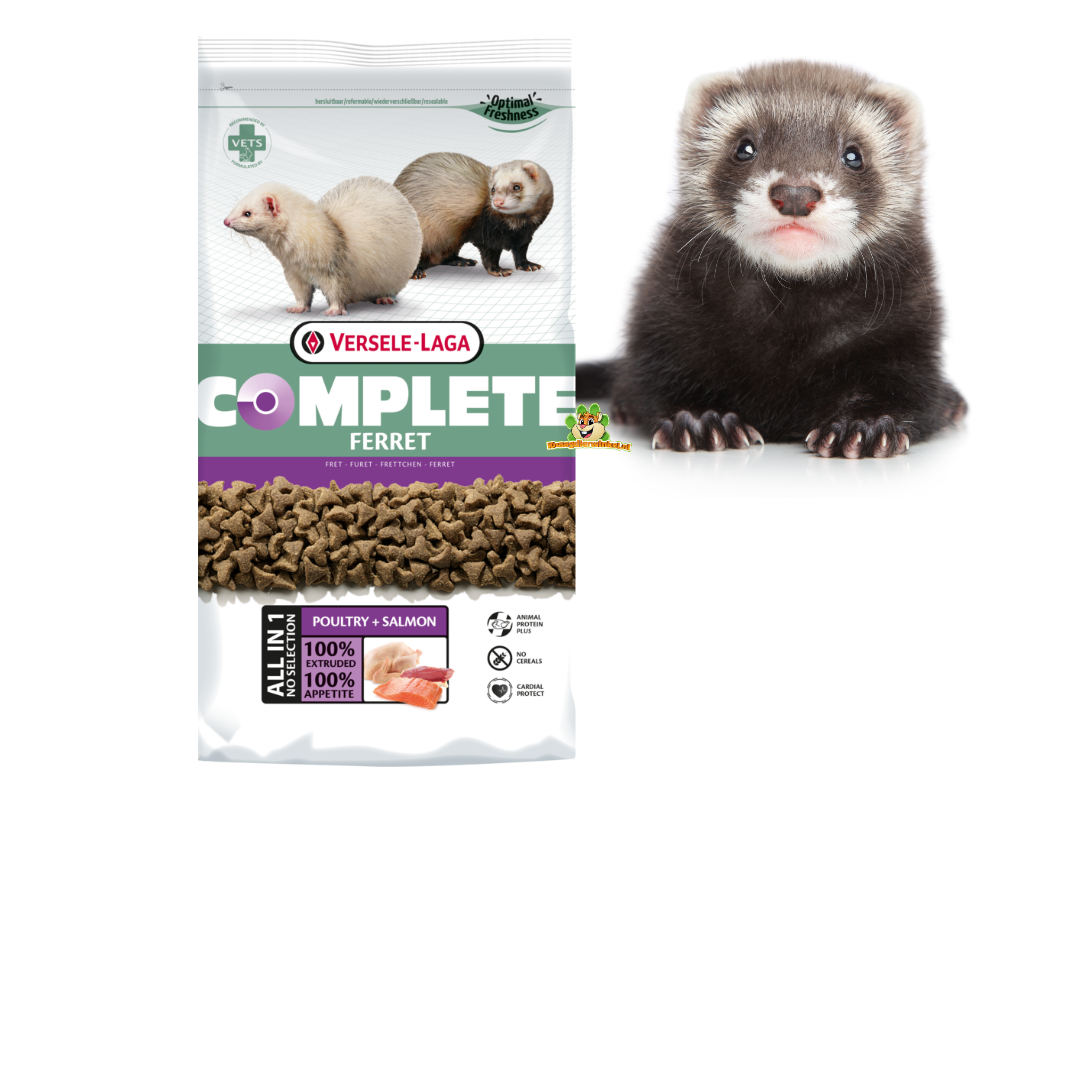 As Ferrets are carnivores and need a lot of animal proteins and fats. The diet should therefore consist of at least 80% raw meat. In addition, the Ferret occasionally needs a little fish/tuna, a little vegetables, fruit, raw egg yolk and of course always enough fresh water. Even bones are eaten by ferrets (containing a lot of calcium, phosphorus and minerals). When feeding fresh meat, always make sure that the ferret does not take any leftover food with it to its enclosure (danger of bacteria or fungi!)
The Ferret needs special ferret food with all the nutrients and animal protein these animals need to stay healthy. Due to their short intestines and the associated "rapid digestion" ferrets need food at least 3 times a day.