Rabbit run for your rabbit in the Rabbit Webshop
Buy Indoor and Outdoor Running for your Rabbit easily at DRD Rodent Shop® the online Rabbit Webshop for all your Rabbit Running and accessories. For indoor or outdoor running for your rabbit, you are in the right place in our Rabbit webshop ...
Read more
You can order a rabbit run easily and quickly at DRD Rodent Shop ®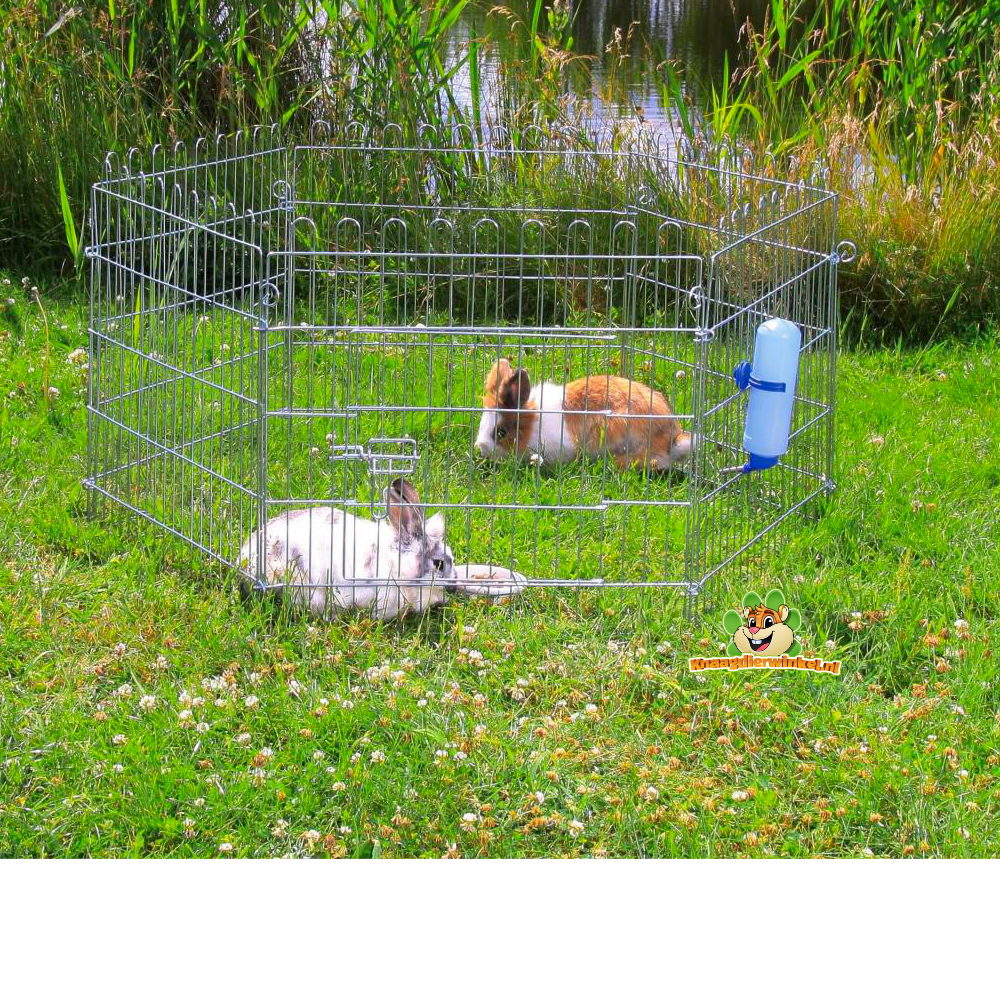 The rabbit run is suitable for both indoors and outdoors. The run gives your rabbit more space and safety. For a suitable rabbit run you have come to the right place in our Rabbit webshop! You will find different types and brands of rabbit runs for an attractive price. Ordering is easy and fast in our Rabbit webshop!
For a good run-out, it is best to connect several runs together. The Trixie runs also allow for expansion by adding additional panels. That way you can make the run as big as you want ... or rather if your rabbits want!
The rabbit run can be used both outdoors and indoors. Anyone who thinks that the run is only intended for outdoor use is wrong, because rabbits also have a lot of fun with the indoor run. By connecting a run to an existing enclosure, you significantly increase the habitat of your rabbits.