Everything for your Chinchilla in the Chinchilla Webshop!
Are you looking for Chinchilla items and supplies? Then you are at the right place at DRD Rodent Shop®. You will find a wide range of Chinchilla items with us, such as Chinchilla food, toys, houses, nesting material, rodent material, ...
Read more
Order everything for your Chinchillas easily and quickly at DRD Rodent Shop ® The Chinchilla Webshop for your Chinchilla!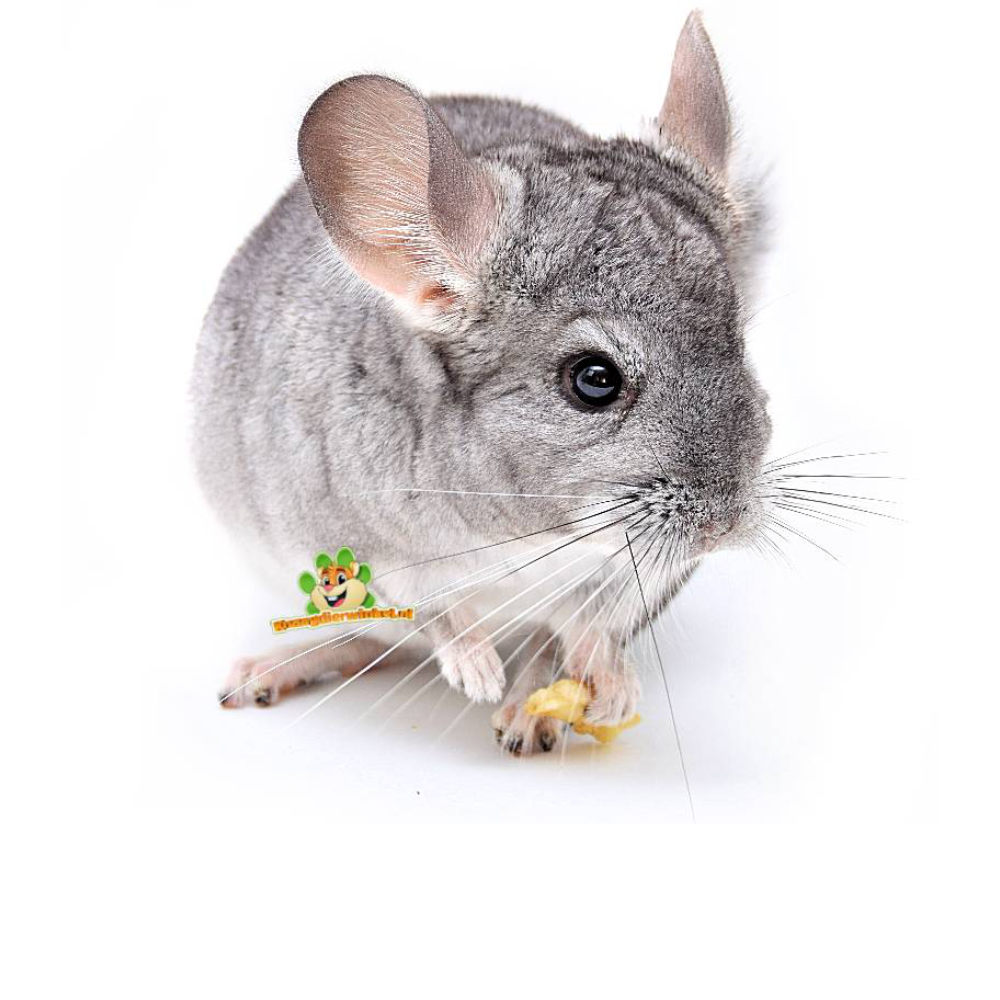 Are you looking for Chinchilla items and supplies? Then you are at the right place at DRD Rodent Shop ® ! You will find a wide range of Chinchilla articles with us, such as Chinchilla food, toys, houses, plateaus, gnawing material, ground covers and much more.
Chinchillas are very nice rodents. They are social animals that live in groups. They should therefore always be kept together with at least one congener. When choosing the articles, we considered the social character of these animals. Think of spacious houses that they all fit in and toys that they can safely enjoy for hours on end. Also, not all products are safe to use for chinchillas. Chinchillas are real rodents. The products in our chinchilla category have been extensively studied and researched by us and have been found safe for chinchillas. In short, our specialization is your advantage! In addition, ordering is always easy and fast in the DRD Chinchilla Webshop.
Chinchillas (Chinchilla lanigera) are cute, gentle animals that need attention. They belong to the guinea pig-like rodents and come from the Andes mountains in South America. They are active in the evening and twilight and they prefer to sleep during the day.
Chinchillas are small, folivorous / herbivorous (plant-eating) mammals and belong to the order of the rodents. They are mainly active at dusk and at night, very social and in the wild they live in families as one pair and their female offspring. Even if they are kept as pets, they should not be left alone. They feel good as a pair or in a group. A chinchilla can live up to 20 years and reaches a body length of about 26 cm and a weight of 400 to 600 g.
Chinchillas are native to South America and live in rocky mountain slopes near the coast. Their survival is highly threatened and today there are only 2 small residual populations in northern central Chile.
The vegetation in their country of origin varies and often shows a desert-like character. They especially prefer dry and sparsely vegetated slopes with loose vegetation consisting of cacti, bromeliads and small shrubs. They make their burrows in rock crevices.
Because of their soft thick fur with a hair follicle from which more than 50 hairs grow , they look like teddy bears, but nothing could be further from the truth. Although chinchillas look cuddly, most chinchillas are not. They make great pets, but they are sensitive animals, so they need to be handled with care and housed appropriately. To keep them happy and healthy, they need a special diet tailored to the nutritional needs of the Chinchilla. The animals also need a lot of freedom of movement to run and jump. So they are not really easy animals to keep.
Housing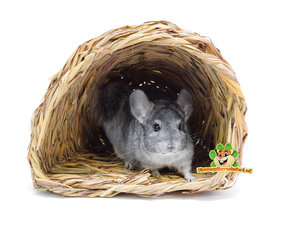 Two chinchillas need at least one square meter of soil surface. Half a square meter is added for every extra chinchilla. The accommodation must be at least 1.5 meters high. Chinchillas can jump very well and are very agile. The bigger the stay the better! It is also important to offer the possibility to jump with platforms at different heights. However, there should not be too great height differences. Keep about 50 cm as the maximum height difference. There must be a hiding place in the cage for every animal.
Chinchillas are real rodents, so it is important to have a rodent-proof cage. The cage should absolutely not be in a draft and the ambient temperature should be between 17 and 25 degrees. Chinchillas do not tolerate heat very well. In addition, the cage should be in a place where it is quiet during the day. The animals are active at night and sleep during the day. The chinchillas must have the opportunity to take a sand bath with special chinchilla sand. The chinchillas need this to take care of their fur. In addition, there must of course be a food bowl and a water bottle.
All Chinchilla information at a glance
In the table below we have summarized all information about the Chinchilla for you.
 
Chinchilla


Residence
LxW together min.



minimum 1m2 soil surface

Ground cover
Kind



not dusty and non-clumping

Nutrition



unlimited low-protein hay and chinchilla food

Nest material



no

change
Stay after ca



1 time every 2 to 4 weeks

running wheel
Diameter min.



46 cm

cottage
or hiding place



Multiple
Depending on group size
At least 1 larger house
Toys
Type and purpose


hide, gnaw,
discover, tunnels, jump
sandbox


Yes, required
Drinks
Administer via


Bottle of rodent resistant material


Prevention
parasite, worm



No need for preventive treatment,
only with symptoms

Not easily affected by skin parasites due to the density of the coat

Way of life
Together or alone
Social

Chinchillas should be kept at least in pairs. Always ask the breeder or the shelter for advice.


Particularities

Sensitive to skin fungus

sensitive digestion, should not be too much fat, protein and sugars