Zaterdag verzending!

Altijd 14 dagen bedenktijd

Getest op geschiktheid

Ordered before 4 pm, delivered tomorrow!
Product description
Trixie Organic Humus for rodents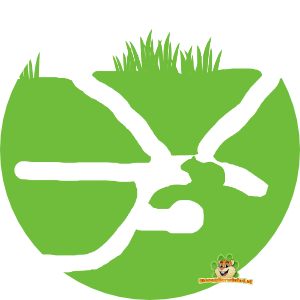 Hamsterscaping
This bedding is very suitable for scape for small rodents, such as Mice , Dwarf Hamster , Hamsters and Gerbils . It is an easy and pleasant to dig ground cover in which tunnels remain in place.
Special biological peat / sand mixture for rodents. The Humus provides the animals with their natural digging needs. Without added fertilizers. Very suitable for a natural stay in German style or at the Hamster cap .
✔ Special peat / sand mixture for tropical and subtropical terrariums
✔ Also ideal for reptiles (e.g. Yemen chameleon, house gecko, red-throated anole), arachnids and amphibians
✔ Addition of alumina optimizes water storage
✔ Ideal for the digging behavior of the animals
✔ Suitable for laying eggs for different types of chameleon
✔ Without added fertilizers
Directions for use Trixie Organic Humus
Organic Humus as bedding for small rodents (Mouse, Dwarf Hamster, Hamster, Gerbil)
The Humus is also suitable as a basic bedding for small rodents. The humus approximates the natural habitat of the animals, namely digging and making tunnels in sandy soils. The challenge, however, is the ventilation in the enclosure, because the sand is moist.
Organic Humus for Fresh rodent plants
The humus is also very suitable as a substrate for fresh plants. These can take root well in it. If you want to put fixed rodent plants in the enclosure, humus is a good substrate for this. View all our fresh plants here!
In order to keep the ground cover mold-free, the ventilation within the accommodation must be optimal.

Specifications
| | |
| --- | --- |
| Material: | - |
| Liter: | - |
| Weight: | - |
| Suitable for: | Knaagdieren |
| Particularities: | - |
De aarde is een beetje vochtig maar droogt op als het in het verblijf ligt. De hamsters vinden het heerlijk om in te graven en het ziet er ook heel gaaf uit in een natuurlijk verblijf!
Fijn product! Mijn hamsters vinden het geweldig :)
Mooie losse kwaliteit..niet al te vochtig als je de zak open maakt..gebruiksklaar.
Super voor een natuurlijk verblijf!
Is een beetje wat de hamsters ook hebben in het wild! Tip: leg er gras zaadjes in en er komt vanzelf na 2 dagen gras!