Guinea pigs also want to hang out! They are only too happy to lie in a hammock.
Read more
Order hammocks for you guinea pigs easily and quickly at DRD Rodent Shop!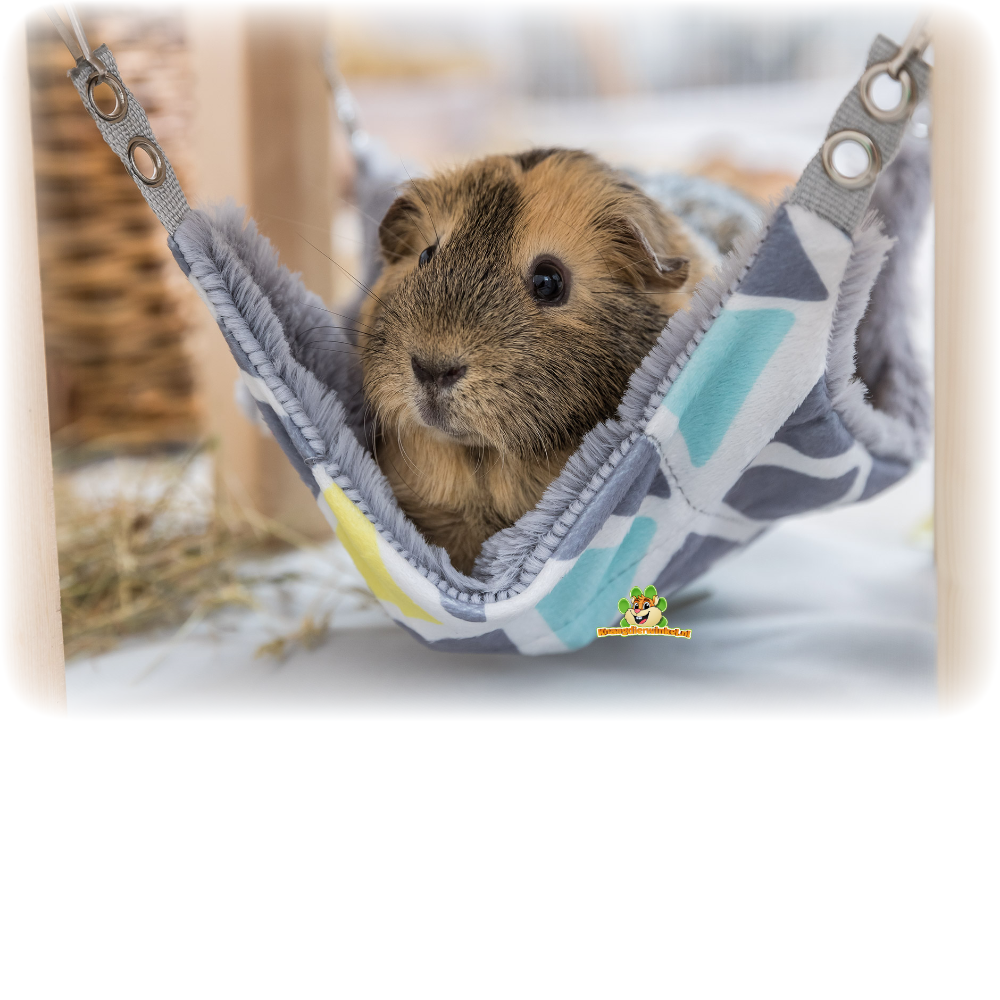 Guinea pigs love to hang out in a hammock! The hammocks were normally always the domain of the Mice and Rats, so we can also count the guinea pigs among the hammock enthusiasts. In this category we have put together a selection of hammocks that are suitable for guinea pigs. We have to take into account the size and dimensions of the hammock on the one hand, and the material on the other. Fortunately, we have a wide choice!
How should you hang a hammock for your guinea pig?
Once a hammock has been selected, it is easiest to hang it on the bars, but what if the animals stay in a homemade enclosure or a C&C Ren? Then hanging becomes difficult. Fortunately, we have solutions for that too. There are now special plateaus available under which a hammock can be hung.
Oh yes, we have also thought of hanging systems! Loose necklaces are also available!
Arguing about the hammock?
Just like with houses, guinea pigs can argue about a hammock, the only solution here is to hang a second hammock.