Zaterdag verzending!

Altijd 14 dagen bedenktijd

Getest op geschiktheid

Ordered before 4 pm, delivered tomorrow!
Product description
Trixie Coconut Fiber Humus for Rodents & Rabbits!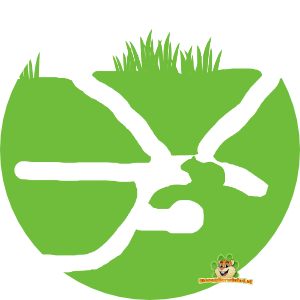 Hamsterscaping
This bedding is very suitable for scapen small rodents, such as Mice , Dwarf Hamster , Hamsters and Gerbils . It is an easy and pleasant to dig ground cover in which tunnels remain in place.
The Coconut Fiber Humus is a mixture of Coconut Fiber and Humus. This natural ground cover is suitable for small rodents and promotes the natural digging behavior of the animals. The ground cover can expand 7 to 8 times by itself, has a pH value between 5.0 and 6.0, is heat-treated and therefore mold and germ free and without the addition of fertilizers.
✔ Can expand 7 to 8 times of itself
✔ PH value between 5.0 and 6.0
✔ Heat treated, therefore mold and germ free
✔ Without the addition of fertilizers
Because the coconut fiber is an airy ground cover, it is very suitable for digging. Gerbils especially love it! They can dig beautiful tunnels in it that also remain.
Directions for use Trixie Coconut Fiber Humus
Coconut fiber Humus as bedding for small rodents (Mouse, Dwarf Hamster, Hamster, Gerbil)
The coconut fiber is also suitable as a basic bedding for small rodents. The humus approximates the natural habitat of the animals, namely digging and making tunnels in sandy soils. The challenge, however, is the ventilation in the enclosure.
Coconut fiber Humus as bedding for larger rodents (Rat, Guinea pig, Rabbit, Chinchilla, Degu)
This bedding is not very practical for larger rodents. Most of the larger rodents live in barred enclosures, so that the humus can easily be kicked out of the enclosure. Rabbits will appreciate digging, however, see next point below.
Coconut fiber Humus for rabbits' bucket
The coconut fiber humus is also very nice for rabbits to use in the excavator bucket instead of sand. Something different on the legs!
Coconut fiber Humus for fresh plants
The coconut fiber is also very suitable as a substrate for fresh plants. These can take root well in it. If you want to put fixed rodent plants in the enclosure, coconut fiber is a good substrate for this. View all our fresh plants here! In order to keep the ground cover mold-free, the ventilation within the accommodation must be optimal.

Specifications
| | |
| --- | --- |
| Material: | - |
| Liter: | - |
| Weight: | - |
| Suitable for: | Knaagdieren |
| Particularities: | - |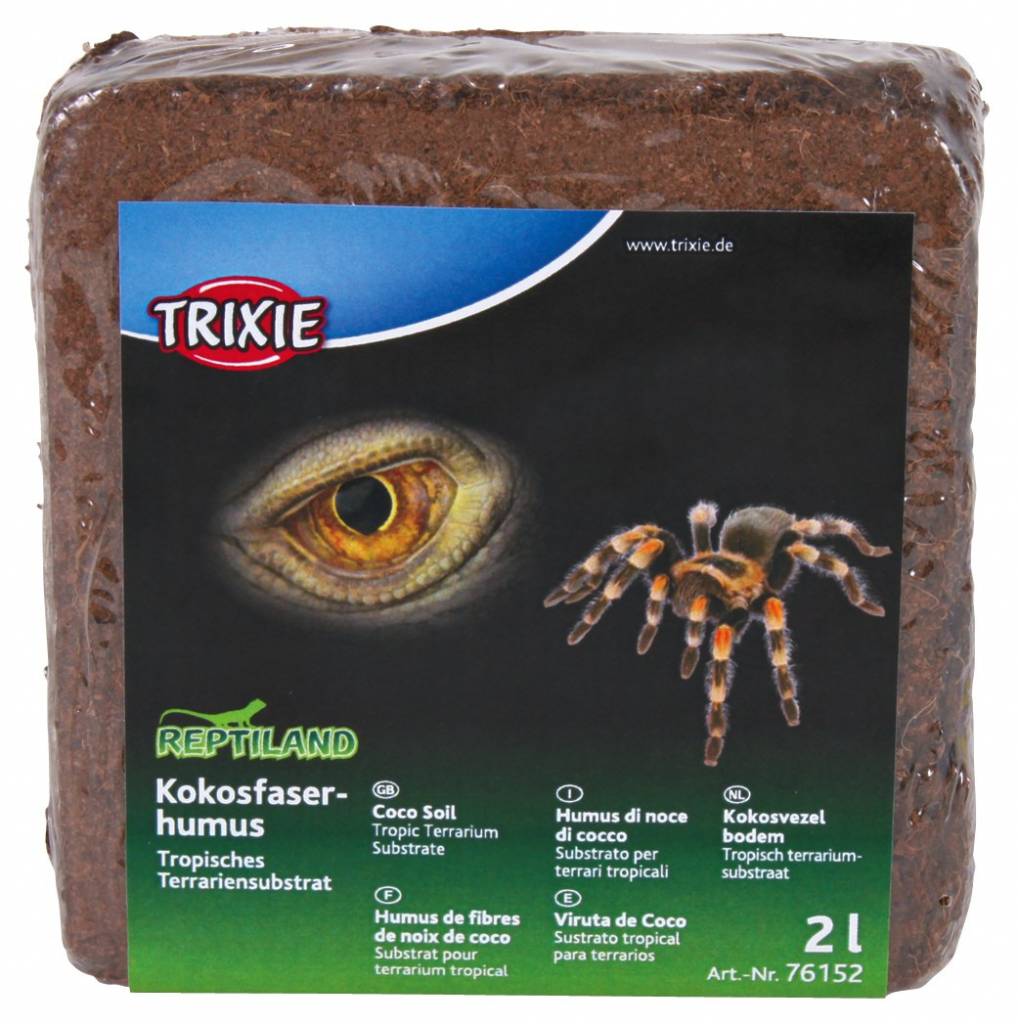 Wow wat krijg je hier veel bodembedekking uit! Ik dacht koop maar meteen een pak van 60 liter maar dat is echt heel veel. Ik heb nu dus een mooie grote voorraad haha Ben er wel heel blij mee.Ik gebruik het voor onze Gerbils, ze kunnen er echt goed in graven
Dwerghamster is er heel blij mee en graaft er graag in. 9 liter bestelt en heb er maar 1/8 af gehaald en daarna een heel klein beetje water en daarna eraf gekrabd. Verstop er ook meelwormen in.
Super fijn spul en veel voor de prijs! Heel blij mij. :)
Superspul! Naast carefresh en cotton bodembedekking breng ik hier altijd een dikke laag van aan, omdat mijn dwerghamster het geweldig vind om hier in te graven. Ook ziet het er erg natuurlijk uit en is fijn voor mijn plantjes!
De 9L besteld, ik heb het niet in water gedaan ik heb het zo eraf geschaaft, fijn voor een nieuw en extra textuur voor de hamster pootjes om op te lopen, is ook een leuke toevoeging voor een natuurlijke kooi.
ik heb de 2l variant besteld om te kijken of mijn hamster het wat vond. nou ze vind het geweldig! ze loopt er lekker in de graven in tegenstelling tot de carefresh.
Klonk in het begin een beetje vreemd om te gebruiken voor een hamster. Echter is ze er heel erg blij mee; ze kan erg goed graven, het voelt erg natuurlijk aan, omdat het op aarde lijkt en het gaat lang mee voor het aan vervanging toe is. Wij vinden het stukken beter en fijner voor onze hamster dan bijvoorbeeld van het (onnatuurlijke) strooisel of schaafsel.
Geeft een mooie natuurlijke look! houd tunnels ook goed vast. Heeft alleen een aparte geur en het blijft vochtig aanvoelen zelfs na een paar dagen drogen. Ik zou het wel aanraden want mijn hamster vond het top!
Op de verpakking staat dat je er 0,5 tot 0,8 liter water aan moet toevoegen. Dan verdubbeld het zich ongeveer 7 tot 8x. Het deed me denken aan de moestuintjes waar je aan het aarde ook water aan moet toevoegen.
Ik dacht ook dat het een grote verpakking zou zijn
elsjedevisser
05 August 2018
Ik moest lachen toen ik dit uit de doos haalde..een ieniemieniepakje...samengeperst tot n klein blokje...dom van me. Nu de grotere maar besteld want het is fijn spul. Ook samengeperst maar ik zet t met de open kant van de verpakking op een bakplaat gevuld met water..dat zuigt zich dan vol en dan kun je t makkelijk uit de verpakking brokkelen.