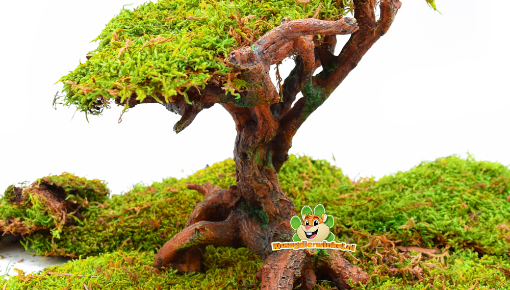 Hamsterscaping Bonsai Tree
The Hamsterscaping Bonsai tree is a beautiful decorative tree that you can decorate yourself with moss. A major advantage of the moss decoration is that the animals can also sit in the tree, namely on the moss. All you need is a bonsai tree
The Hamsterscaping Bonsai tree is a beautiful decorative tree that you can decorate yourself with moss. A major advantage of the moss decoration is that the animals can also sit in the tree, namely on the moss. All you need is a bonsai tree and dried moss.
✔ Suitable for Hamsterscaping
✔ Beautiful decoration for a natural enclosure
Would you like to make a Hamsterscaping bonsai yourself? Then use the products below!