Rabbit food in the Rabbit Webshop
Rabbit food must be balanced and attuned to the sensitive digestion of the rabbit. The diet should be nutritious and rich in fiber. That is why you are at the right address for your Rabbit at DRD Rodent Webshop!
Read more
Order Rabbit food easily and quickly at DRD Rodent Shop!
Rabbit food must be balanced and attuned to the sensitive digestion of the rabbit. The diet should be nutritious and rich in fiber. That is why you are at the right address for your rabbit at DRD Knaagdierwinkel!
Our specialization is your advantage when it comes to rodents and rabbits, but especially when it comes to nutrition. Not all brands get a place in our delete and that also has a reason. Because food is so important for rabbits, we only offer the best feed. In addition, we have high demands when it comes to nutrition and must be fresh, have a long shelf life and meet the nutritional needs of the rabbit.
Dwarf rabbits are small, folivorous / herbivorous (herbivorous) mammals and belong to the order of the hareids. They are mainly active at dusk and at night, very sociable and live in nature in social groups. Even if they are kept as pets, they are certainly not allowed to sit alone. As a couple (a castrated male and a female) or in larger groups they feel the best. Dwarf rabbits have a life expectancy of about 8 to 12 years. They achieve a size of approx. 50 cm and a weight of about 2 kg.
Like all other small mammals, rabbits also have special nutritional needs. Especially the digestive system is important for a healthy and vital life.
Rabbits Teeth
There are always two incisors in the upper and lower jaws. The two additional marker teeth behind the upper incisors have no function at all. The incisors and the choice of the rabbit have one thing in common: they continue to grow for life and that for about 8 mm per month.
That means:
a) the position of the teeth must be correct so that tooth wear is possible and the teeth do not grow uncontrollably.
b) the choice of feed is a very important factor for the optimal wear of the cutting teeth and the molars. A rough fiber structure is necessary

The stomach of rabbits

Rabbits have a so-called 'volpropmaag'. Their stomach is not muscular and therefore can not transport the food knit to the next part of the bowel.
This is, so to speak, taken over by the following food portions.
That also explains why rabbits ingest an average of 80-120 small portions per day.
These portions must be attuned to the maintenance needs of adult animals or to the growth of young rabbits. This way you can avoid digestive problems and obesity.
The Blind bowel of rabbits

The large cecum is the so-called yeast chamber. The fine dietary fibers go there, which are converted into proteins, vitamin B complex and vitamin K by special bacteria.
The appendix cecrops (grape-shaped and surrounded by a mucus layer) come back from the cecum and are taken back by rabbits. That is a natural process that is very important for health
Calcium - phosphorus
Rabbits have a special calcium metabolism. In the body calcium is mainly in the bones and teeth. Calcium feed through food is therefore particularly important to keep the animal healthy.
However, an increased calcium level in adult rabbits can lead to bladder dust or even to bladder stones because it is excreted via the urine. That is why the choice of the right food components is important.
Optimal calcium content in the basic feed
Young animals: 0.9% *
Adult animals: 0.6%

* Young animals need a higher calcium level compared to adult rabbits because of their unfinished growth.
Importance of the crude fiber-starch ratio
Raw fibers : Raw fibers are very important for the health of rabbits: for digestion, for the cecum and with their rough fiber structure for tooth wear. Good food should consist of about 20% of raw fiber.
Starch : Starch is mainly an energy supplier and must be present in the feed. With good feed, the guide value is below 7% starch. Moreover, the energy supply can be labeled as sub-optimal.
A shift in the crude fiber-starch ratio can lead to health damage in the long term:
Too little raw fiber leads to intestinal inertia, change of the intestinal flora and impaired functioning of the cecum.
Too much starch leads to food breaks, changes in intestinal flora, swelling, diarrhea, fermentation, adiposity. If you take these arguments into account, then it becomes clear why veterinarians recommend at least a crude fiber-starch ratio of 3: 1.
How do I know how much starch my food contains?
The composition is very useful here: whole grains (with starchy flour), field beans, potatoes or peas are an indication that a higher starch content must be taken into account.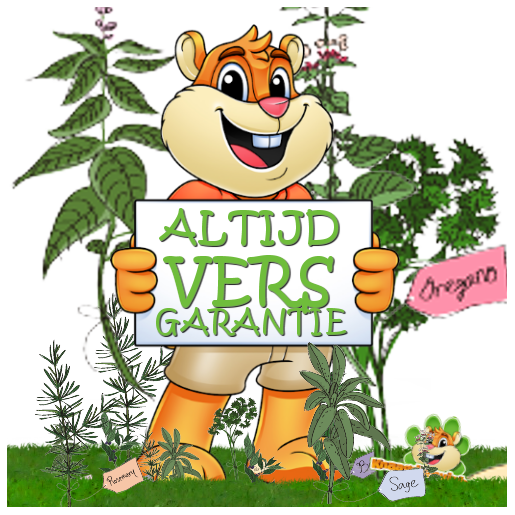 ALWAYS FRESH FOR THE BUNNIES!

As a specialist in the field of rodent food, you as a customer benefit from our knowledge and experience. This is also reflected in our purchasing & storage policy, for example. We focus on fresh and fresh instead of a lot and cheaply. Hay, herbs and food must be fresh and stored in the right way, which is why we purchase such products in a smart way so that you always benefit from fresh and fresh food!