Health products for Hamsters in the Hamster Webshop
Buy health products for your Hamster easily at DRD Rodent Shop®, the online Hamster Webshop for your Hamster For health products and anti-parasites for your Hamster, you are in the right place in our Hamster webshop. You will find differences here
Read more
Buy health products for your Hamster easily and quickly at DRD Rodent Shop ® The Hamster Webshop for your Hamster!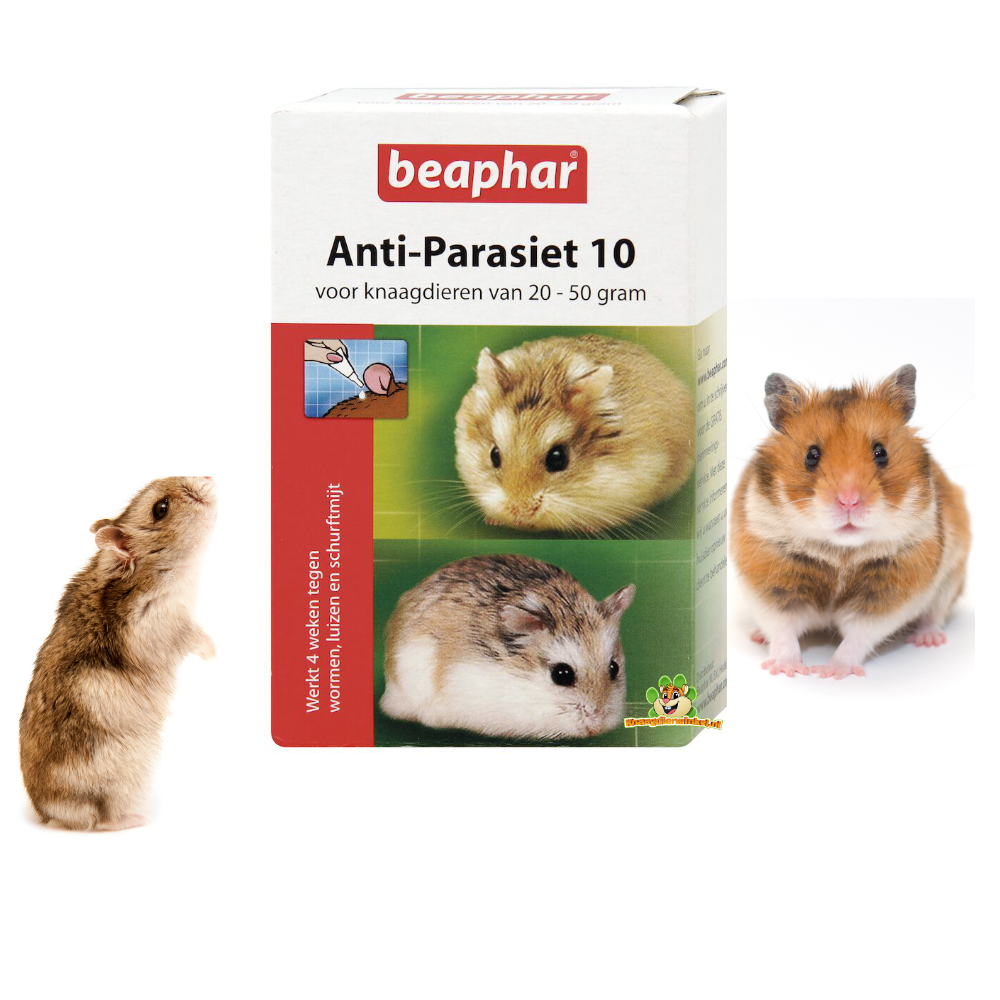 Are you looking for health products for your Hamster? Then you are at the right place at DRD Hamster Webshop. With us you will find a wide range of health articles for Hamsters, such as anti-parasite, anti-scabies, vitamins and accessories such as feed syringes. Ordering is easy and fast at DRD Rodent Shop ®
HAMSTER HEALTH
Hamsters are generally healthy animals. If something is wrong, it is not always easy to see because they can hide it well. A healthy hamster looks like this:
Has a dense shiny coat
Has sparkling and clear clean eyes
Has a nice dry pink nose
Has a clean ass
Pees and drinks normally (pee corner soaking wet within a day is alarming)
Eats and drinks well / Is a good weight, but not too fat
Is healthy active and takes care of itself

If you have the following symptoms, it is advisable to consult a veterinarian
dental problems
Drooling, moist nose and eyes, protruding teeth, not eating, losing weight, eating foreign materials that are softer than the food.
Skin
Bald spots, lots of scratching, scabs, wounds, bumps and nodules
Others
Wet and dirty ass, drinking a lot, falling over, listless, different shape and color of the droppings
Save Save Save Save