Transport boxes for Gerbils in the Gerbil Webshop
Buy Transport boxes for your Gerbil easily at DRD Rodent Shop®, the online Gerbil Webshop for all your Gerbil needs. For transport boxes for your Gerbil you are in the right place in our Gerbil webshop. Here you will find different types...
Read more
Voor 17 uur besteld dezelfde dag verzonden!

Achteraf betalen!

10 JAAR het BESTE voor knager & konijn!

You can buy Gerbil Transport Boxes easily and quickly at DRD Rodent Shop ® The Gerbil Webshop for your Gerbil!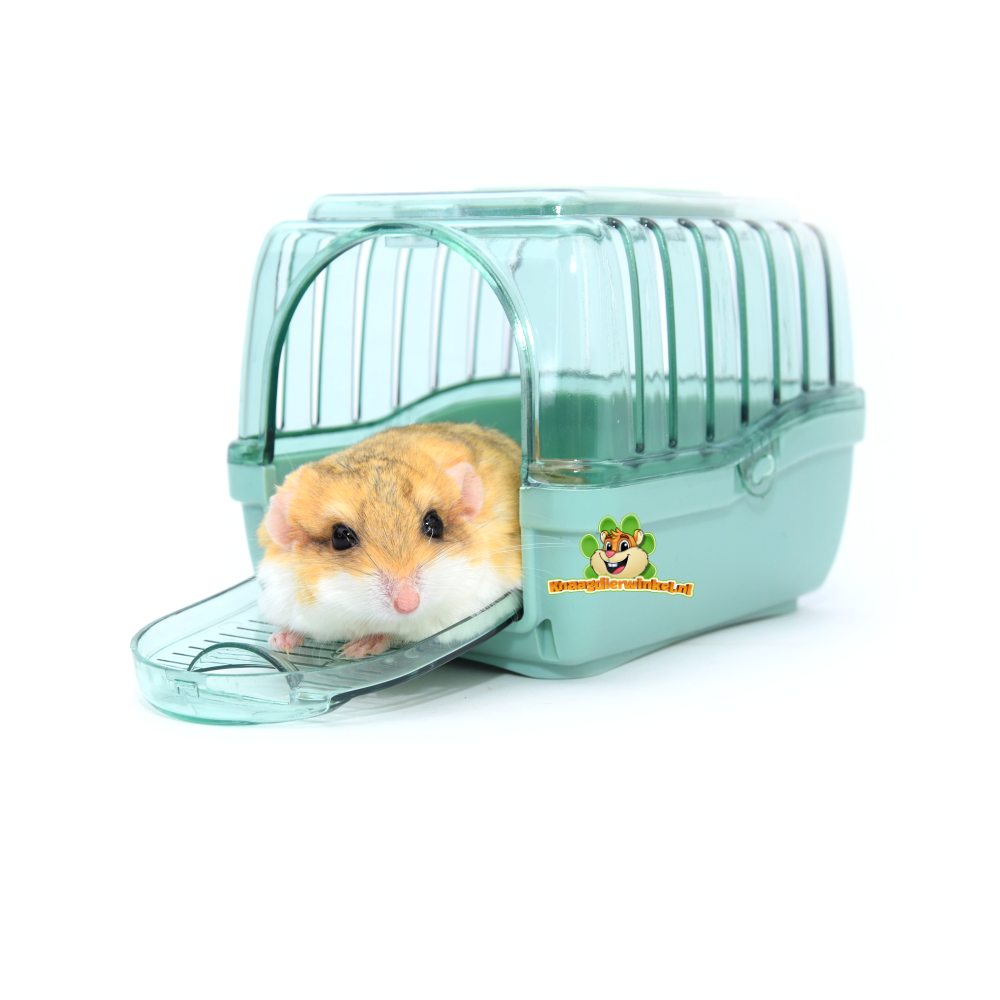 A Gerbil transport box is a must have! The transport box is necessary when picking up new animals or a trip to the vet, but a transport box can also be very useful to place the Gerbils in when the Gerbil stay is being changed.
Why is a transport box necessary for a Gerbil?
As described above, various situations can arise in which a place is needed where the Gerbils can be temporarily placed. During the purchase of a Gerbil, for example, to take it home, but it may also be necessary to drive to the vet and change the accommodation, where all animals have to leave the accommodation for a while. In the unlikely event that an emergency occurs, for example, there is a fight in the group and the animals have to be separated quickly. The transport box is therefore not only there to transport animals from A to B, but it is also a safe place where the animals can stay for a while.
Can the transport box be used when connecting Gerbils?
Yes you can. Some breeders first place new animals in a transport box in the enclosure so that the animals can only smell each other through the ventilation slits of the transport box and therefore cannot come together and hurt each other. These first contact moments ensure that Gerbils get used to each other's scent and can be paired together after a while.
Which transport boxes are suitable for Gerbils?
A transport box must first and foremost be safe for the animals and take into account the gnawing behavior of Gerbils. Although it is not the intention to keep Gerbils in a transport box for a longer period of time, this does happen at Rodent Shows, where the Gerbils are kept in Ferplast Geo Transport Boxes. From this practical example, we know that Ferplast Geo Transport Boxes are very suitable transport boxes for Gerbils, even if they have to stay in them a little longer.
Although all transport boxes in this category are suitable for Gerbils, we recommend at all times not to leave the animals unattended in a transport box.

Save Save Save