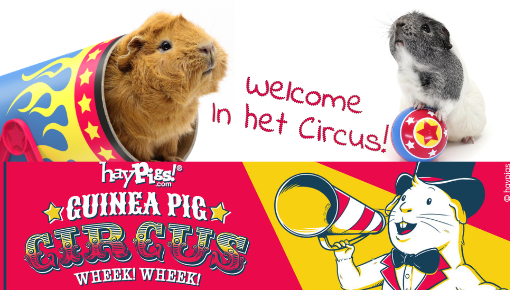 Welcome to the Cavia Circus
Attention attention the show is about to start! ..... Welcome to the HayPigs circus is always something going on for a guinea pig. From lifting weights to the cannonball, the animals experience the best things in the circus every day! Would you like to at
Welcome to the Cavia Circus
Attention attention the show is about to start! ..... Welcome to the HayPigs circus is always something going on for a guinea pig. From lifting weights to the cannonball, the animals experience the best things in the circus every day! Would you like to attend the performance? Which can!
HayPigs has designed a beautiful theme in Circus theme especially for guinea pigs. Great fun for all guinea pigs!
Below you will find all circus parts so that you can put together your own guinea pig circus!