Care products for Chinchillas in the Chinchilla Webshop
Buy Care products for your Chinchilla easily at DRD Knaagdierwinkel® the online Chinchilla Webshop for all your Chinchilla supplies For the best care products for your Chinchilla you are at the right ...
Read more
Order Care products for your Chinchilla easily and quickly at DRD Rodent Shop ® The Chinchilla Webshop for your Chinchilla!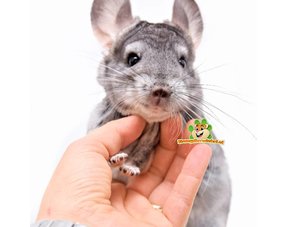 For the best care products for your Chinchilla, you are in the right place in our Chinchilla webshop. Here you will find different types of care products for an attractive price. Ordering is quick and easy at DRD Knaagdierwinkel ®
Chinchillas have specific requirements when it comes to their coat care. The animals must have a sandbox with a layer of chinchilla sand in it. Chinchillas take care of their sensitive coat by taking a sand bath. In particular, the sand ensures that the coat is degreased and thus remains in good condition.
In addition, in this category you will find various cooling plates and discs to keep the chinchillas through the hot summer days. Chinchillas are very resistant to heat. Temperatures above 26 degrees can be very dangerous.
We offer a wide range of cleaning products to properly clean the chinchilla cage. As an example, the CSI Spray Urine Remover works great for removing puddles from a wooden platform.
Ch Save Save