Guinea pig Houses for all Guinea pigs
Guinea pigs need their own house where they can retreat to. In addition to a place to sleep, a house also gives the guinea pig an extra sense of security. We understand this need! There
Read more
Order Cavia Houses easily and quickly at DRD Rodent Shop ® The Cavia Webshop for your Cavia!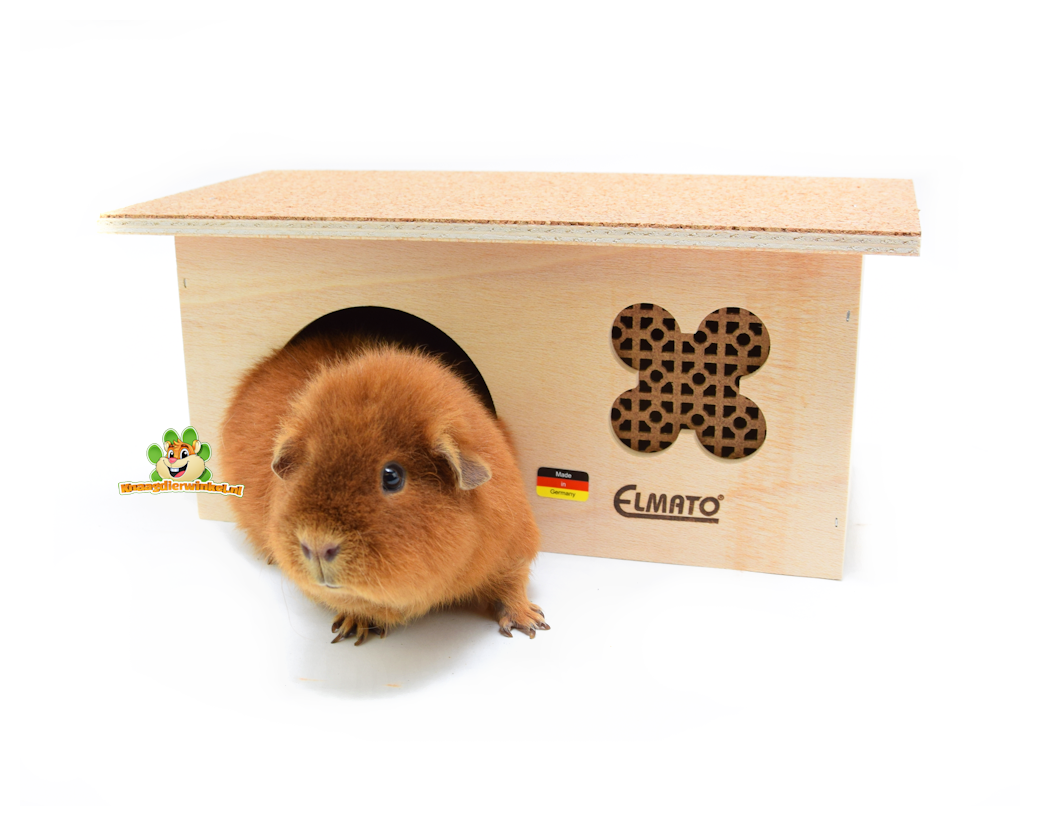 Guinea pigs need their own house where they can retreat to. In addition to a place to sleep, a house also gives the guinea pig an extra sense of security. We understand this need! That is why you have come to the right place for a night cage or sleeping house for your guinea pig at DRD Cavia Webshop and you have a wide choice of different types, sizes, colors and brands for a competitive price!
In the wild, during the day, guinea pigs shelter mainly in old burrows made by other animals. They sometimes dig a hole themselves. When the animals come out of their dens, they often follow each other in a train and avoid open surfaces. Guinea pigs do not like it when their enclosure is too open. They like many hiding places such as tunnels and houses. In the wild, they often walk through vegetation such as tall grass and bushes.
Did you know?
Can't guinea pigs that have a good relationship with each other choose to sleep separately from each other? It differs per guinea pig how they interact with each other, this can be very different.
We advise to give each guinea pig its own house and to place one larger house in the enclosure where they can possibly sit together. It differs per guinea pig, but the animals can be quite dominant over their house. If there are too few houses in the accommodation, it can happen that the animals start arguing about a house. To prevent this, several houses for the guinea pigs are recommended.
In addition to ready-made houses, willow bridges, plateaus and tunnels can be very nice as a shelter for the guinea pigs. The willow bridge can be bent into many different shapes and the animals can also nibble on it.

Save Save