Ground cover for Gerbils in the Gerbil Webshop
Order Ground Cover for your Gerbils easily and quickly at DRD Rodent Shop® The Gerbil Webshop for your Gerbil! Gerbils are real diggers, so it is very important to set up their enclosure in such a way that they can dig optimally. For the creative people
Read more

Order Ground Cover for your Gerbils easily and quickly at DRD Rodent Shop ® The Gerbil Webshop for your Gerbil!
At DRD Rodent Shop ® you have come to the right place for Gerbil Ground Cover! Not only the widest choice but also safe and suitable for gerbils. Ordering is easy and fast at DRD Rodent Shop ®
Gerbils are real diggers, so it is very important to set up their enclosure in such a way that they can dig optimally. For creative people, setting up a gerbil enclosure is a wonderful challenge that starts at the bottom. Because Gerbils like to dig tunnels in the wild, it is good if the ground cover makes this possible. This is best achieved by mixing two types of bedding. For example Wood fiber and hay or Tumblefresh with Houtvelzel and hay. Working in layers is also a lot of fun!
The bottom layer should be 20 cm high, which the animals think is fantastic. It doesn't have to be that high throughout the stay, a slope that goes down is also very nice!
How much ground cover should I have for my stay?
We have calculated and listed it!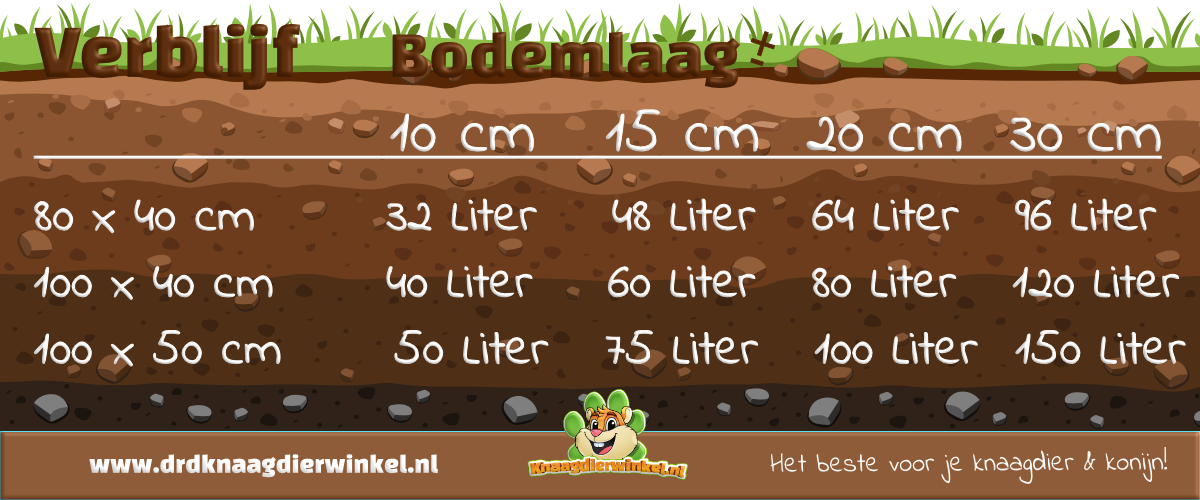 Gerbils are Store