Ground cover for Gerbils in the Gerbil Webshop
Gerbil bedding is very important for Gerbils. They are real ground animals that love to dig. In the wild, gerbils make the most beautiful tunnels where they live in groups or next to each other. Gerbils also like to dig at our house, which is why a
Read more

Gerbil's bedding? Order easily and quickly at DRD Rodent Shop ® The Gerbil Webshop for your Gerbil!
Gerbil bedding is very important for Gerbils . They are real ground animals that love to dig. In the wild, gerbils make the most beautiful tunnels where they live in groups or next to each other. Gerbils also like to dig in our home, so a thick pack of bedding is very important. Fortunately, we have made a nice selection of the best ground covers for the Gerbils.
Why a high layer of ground cover for Gerbils?
Gerbils are real diggers , so it is very important to set up their enclosure in such a way that they can dig optimally. For the creative people, setting up a gerbil enclosure is a wonderful challenge that starts with the ground cover. Because Gerbils like to dig tunnels in the wild, it is good if the ground cover makes this possible. This is best achieved by mixing two types of bedding. For example Wood fiber and hay and hemp or Cotton and hay. Working in layers is also a lot of fun!
The bottom layer for Gerbils should be 20 cm high. the animals think that's fantastic. It doesn't have to be that high throughout the stay, a slope that goes down is also very nice!
Which bedding is suitable for Gerbils
We recommend a mix of ground covers for Gerbils. The best ground covers that can be used for this are: Cotton & Cotton with Wood Fiber with Hemp Fiber , Cotton & Hemp , Cotton & Wood Fiber . All these ground covers can also be mixed very nicely with hay !
Which bedding is not suitable for Gerbils?
We believe that any bedding that does NOT allow digging is also NOT suitable for Gerbils. A good example is bedding that consists of granules such as Corbo, Back 2 Nature or other pressed materials not suitable for the animals. The ground cover should not only allow digging but also the preservation of the tunnels dug. Gerbils attach great value to the tunnels they have dug themselves and will not like it if they collapse.
How Much Ground Cover Do Gerbils Need?
Gerbils are real diggers so they do need a thick layer of ground cover. The animals need at least 20 cm of bedding and if the enclosure allows it, 30 cm is still fun for them!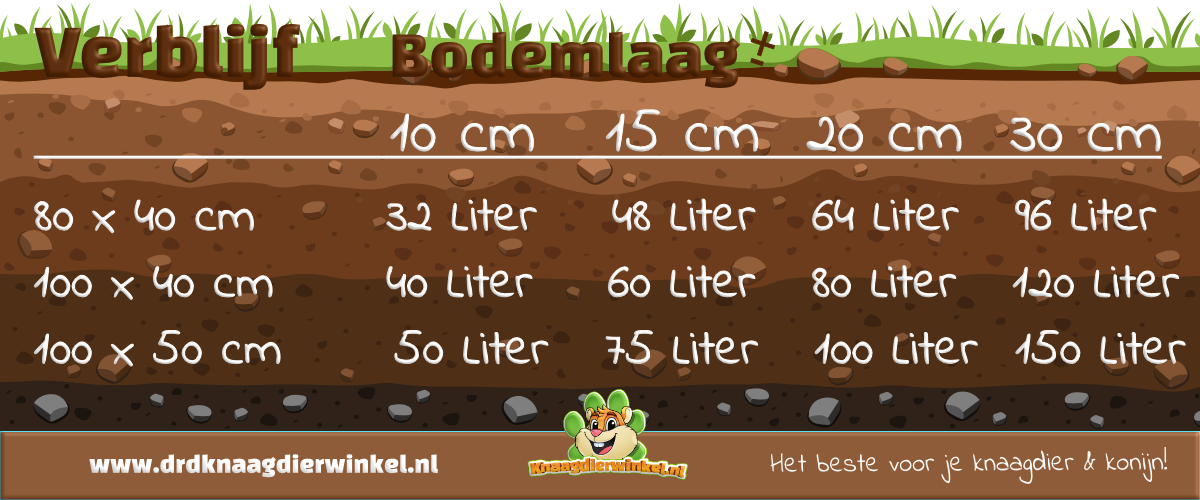 What else is important to Gerbils?
Gerbils are very active animals that need a very good diet to replenish their energy. High-quality Gerbil food is of great importance for the animals.

Gerbils are Store