Run for rodents & rabbits
For parts for your rodent cage of your mouse, hamster, rabbit or other rodent you are in the right place in our rodent webshop. At DRD Rodent Shop you can easily and quickly buy all the original Ferplast parts you need. Purchase...
Read more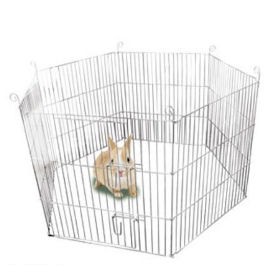 Order the rodent & rabbits run easily and quickly at DRD Rodent Shop!
Some rodents love to run loose. For rabbits it is even very important to have a run. Guinea pigs also entertain themselves for hours in a run. If you fill the run with toys such as tunnels and tubes then the fun is complete! It is important that the horse is suitable for rodents and that is why you have come to the right place at DRD Knaagdierwinkel!
Save Save Save