Cotton & Wood fiber 40 Liter Ground cover
Zaterdag verzending!

Altijd 14 dagen bedenktijd

Getest op geschiktheid

Ordered before 5 pm, delivered tomorrow!
Product description
Cotton & Wood Fiber Ground Cover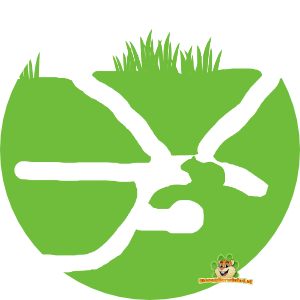 Hamsterscaping
This bedding is very suitable for scapen small rodents, such as Mice , Dwarf Hamster , Hamsters and Gerbils . It is an easy and pleasant to dig ground cover in which tunnels remain in place.
Cotton & Wood Fiber (formerly Joris No Smell Cotton & Fiber) is a blend of wonderfully soft cotton and wood fiber. The mix is particularly well suited for building tunnels for small rodents such as Mice, Dwarf Hamsters, Hamsters and Gerbils. Cotton itself can be easily digged, but the addition of wood fiber gives this ground cover extra structure. This structure gives extra strength to tunnels and prevents collapse.
✔ Soft and airy
✔ Digible so that holes remain instant
✔ May be disposed of in green waste
✔ Environmentally friendly, can be disposed of in green waste
Because we attach great importance to the health of rodents, the wood fiber that is used has been thoroughly dusted several times.
Instructions for use Cotton & Wood fiber
For small rodents (Mouse, Dwarf Hamster, Hamster, Gerbil)
Apply a thick layer of at least 20 cm in the enclosure and let the animals do the rest. They will dig to their heart's content and make the most beautiful corridors! A hamster change can sometimes last up to three months.

For larger rodents (Rat, Guinea pig, Rabbit, Chinchilla, Degu)
Spread a layer of about 10 cm thick in the enclosure and tamp it lightly until a layer of at least 5 cm remains. Depending on the rodent, change it as soon as it starts to smell. Only remove the dirty spot from the cage every week and leave the rest. Then refill the cage as needed. Refreshing the entire cage can be delayed up to 4 weeks!

To keep
Keep the ground cover especially dry and cool.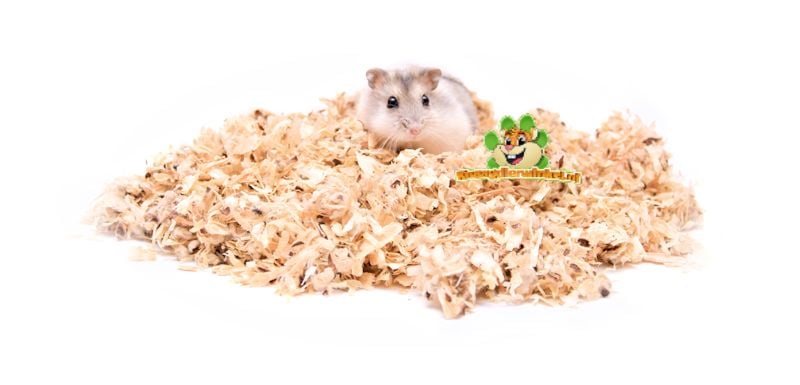 Specifications
| | |
| --- | --- |
| Material: | Cotton, Wood fiber |
| Liter: | 40 Liter |
| Weight: | approx 3.5 kg |
| Suitable for: | Rodents, Mouse, Hamster, Gerbil, Guinea Pig, Rabbit, Chinchilla, Degu |
| Particularities: | - |
Als ik ga hamsterscapen dan gebruik ik altijd deze bodembedekking in combi met de kokos en de katoen, super goed om te mengen en zeer graafbaar voor de hamsters. De dieren kunnen er hele mooie holletjes in graven en die blijven ook goed staan. Mijn persoonlijke voorkeur gaat daarom echt uit naar de katoen en houtvezel. Als bovenlaag vind ik de kokos heel mooi staan .
Qua vocht opname scoort de katoen en houtvezel ook heel goed bij mij. Ik hoef mijn scape bijna nooit helemaal te verschonen, ik neem alleen de plasplekjes mee en de rest kan blijven liggen. Ik heb nog nooit stank geroken met deze bodembedekking. Ik heb ook een keer zelf geprobeerd katoen en houtvezel met elkaar te mengen, maar dat werkt veel minder goed en het resultaat is ook anders.
Lonneke Van Nieuwburg
28 June 2021
Heel tevreden! Hamster is er dol op en zijn gangen blijven stevig staan! Alleen beetje warm voor de zomer.
hele fijne bodembedekking, voor mij de eerste x houtvezel, stoft totaal niet! enkel vind ik sommige stukjes hout wel echt te grof en groot en is dat voor mij geen vezel meer, ook zo danig groot dat de hamster zich eraan kan bezeren.. Heb het uitgespit en eruit gehaald! verder dus wel top!!
Heel fijn persoonlijk vind ik het leuker dan de katoen en katoen, en het is ook nog goedkoper!
Super fijn! Mijn dwergje kan er heel goed in graven en tunnels maken die blijven staan.
Echt top spul voor onze hamsters!! Dit verdient een 10!
Redelijke bodembedekking ik gebruik het meer als bovenlaag.
Dit is perfect voor knaagdieren ze kunnen lekker graven tunnels maken en die tunnels blijven ook staan je ruikt wel geurtjes maar niet zoo erg
Super spul. Me hamster is er gek op en maakt allemaal tunnels erin.
Super spul. Hamster vind het geweldig om tunnels in te maken en heeft al een nest gemaakt.
Mijn hamster is er erg blij mee en hij is lekker aan het graf en.
Superfijne bodembedekker voor onze dwerghamster. In de warme zomermaanden gebruik ik graag de Cotton Fibre omdat deze niet zo warm is als de Cotton Comfort. Onze hamster kan er goed gangetjes in graven en na een maand ruikt het nog niet echt.
Heerlijk warm materiaal voor tijdens de wintermaanden. Voor in deze extreem warme zomer vind ik het persoonlijk iets te warm. Het absorbeert geurtjes heel goed en mn hamster maakt er geweldige tunnels in.
Leuke bodembedekker! Ik heb deze nu sinds kort in gebruik voor mijn Gerbils en dat gaat super lang mee. Eerder gebruikte ik hennep voor de Gerbils, maar de Joris Cotton N Fibre is dan wel veel beter vind ik.
Mooi stevig spul. Ruikt nog wel snel met muizen. Maar graaft fijn voor ze in combi met hennep.