Cotton & Hemp 35 Liter Ground cover
Zaterdag verzending!

Altijd 14 dagen bedenktijd

Getest op geschiktheid

Ordered before 5 pm, delivered tomorrow!
Product description
Knaagdierwinkel® Cotton & Hemp Ground cover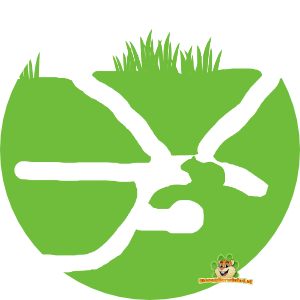 Hamsterscaping
This bedding is very suitable for scape for small rodents, such as Mice , Dwarf Hamster , Hamsters and Gerbils . It is an easy and pleasant to dig ground cover in which tunnels remain in place.
The Cotton & Hemp mix is a beautiful mix of wonderfully soft cotton enriched with qualitative (aubiose) hemp. The hemp has a lighter color than usual because we only use the soft inside of the hemp stem instead of the entire stem. Thanks to the combination of these two products, your rodent will enjoy all the benefits of cotton and the structure of hemp. Hollows stay in place and the animals can dig in them wonderfully!
✔ Soft and airy
✔ Enables digging of tunnels
✔ May be disposed of in green waste
Thanks to the mixing of the hemp with the cotton, most of the substance is removed from the hemp. As a result, the ground cover is dust-free.
Instructions for use Cotton & Hemp
For small rodents (Mouse, Dwarf Hamster, Hamster, Gerbil)
Apply a thick layer of at least 20 cm in the enclosure and let the animals do the rest. They will dig to their heart's content and make the most beautiful corridors! A hamster change can sometimes last up to three months.

For larger rodents (Rat, Guinea pig, Rabbit, Chinchilla, Degu)
Spread a layer of about 10 cm thick in the enclosure and tamp it lightly until a layer of at least 5 cm remains. Depending on the rodent, change it as soon as it starts to smell. Only remove the dirty spot from the cage every week and leave the rest. Then refill the cage as needed. Refreshing the entire cage can be delayed up to 4 weeks!

To keep
Keep the ground cover especially dry and cool.
Specifications
| | |
| --- | --- |
| Material: | Cotton | hemp fiber |
| Liter: | 35 Liter |
| Weight: | approx 3,5 kg |
| Suitable for: | Rodents, Mouse, Dwarf Hamster, Hamster, Gerbil, Rat, Guinea Pig, Rabbit, Degu |
| Particularities: | - |
Heerlijke luchtige absorberende bodem bedekking. Ik vind deze het lekkerste voor in de zomer. In de winter stop ik er katoen katoen bij voor de warmte. Tunnels blijven goed in tact met de bodem.
Fantastische bodembedekking. Het is zacht, absorbeert goed en is stevig als het gaat om tunnels bouwen. Ik zou dit zeker aanraden. Top product. Ik gebruik deze naast katoen/ houtvezel.