Guinea Pig Floor Mats and Plasma Mats
Bottom mats or plasmas for guinea pigs are special mats that can be used as bedding for the rabbit enclosure. There are different types of mats for different purposes. Some mats are only intended as soft under
Read more
Voor 17 uur besteld dezelfde dag verzonden!

Achteraf betalen!

10 JAAR het BESTE voor knager & konijn!
You can order floor mats and plasmas for guinea pigs quickly and easily at DRD Rodent Shop!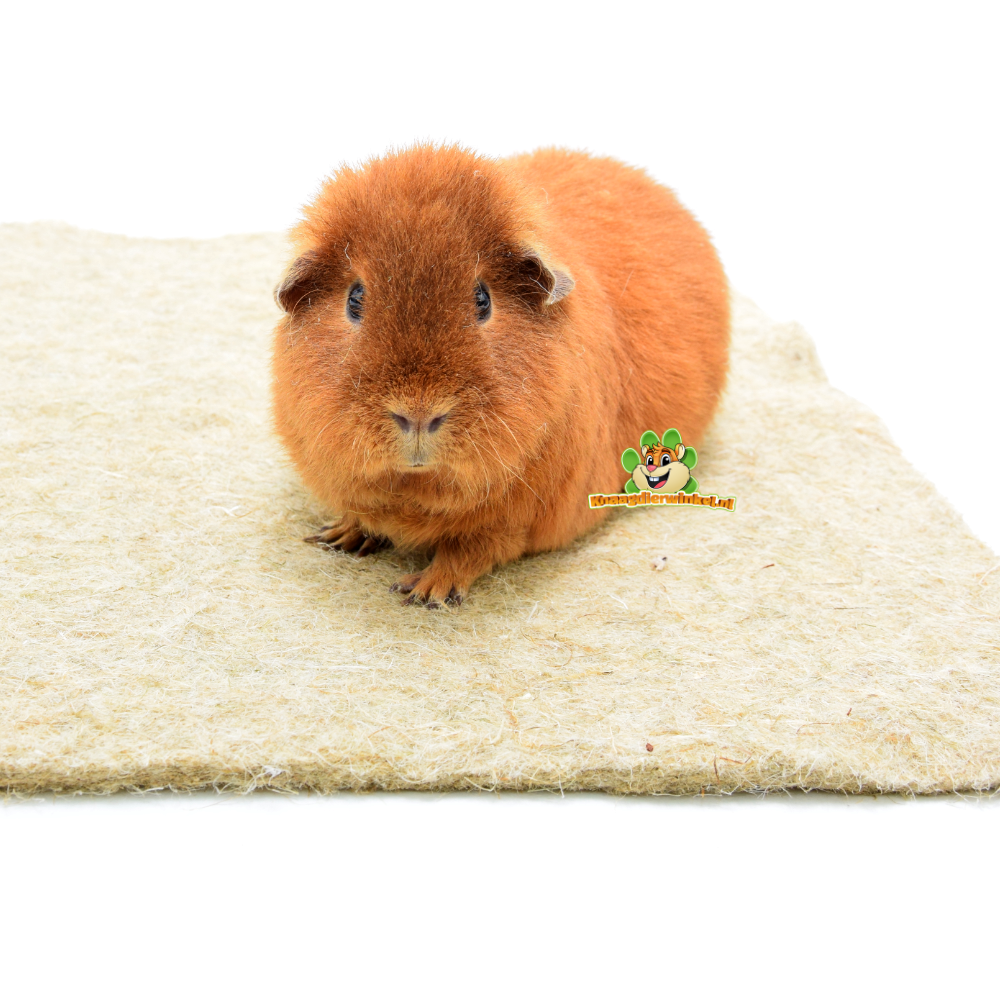 Bottom mats or plasmas for guinea pigs are special mats that can be used as bedding for the rabbit enclosure. There are different types of mats for different purposes. Some mats are only intended as a soft surface and other mats also have an absorbent effect.
Soft paws for guinea pigs
Many guinea pigs are kept on floor mats today. A nice arrangement for the guinea pig house is a floor covering in the form of a mat with a toilet in the corner with well-absorbing bedding.
Guinea pigs find floor mats very pleasant to walk on. The mats are soft for the paws and give the animals a lot of grip in the enclosure. Plastic accommodation in particular is best covered with a floor mat.
Floor mats and covers for the guinea pig run
The floor mats can also be very useful for a guinea pig run in the house. The mat protects the floor from scratches and dirt. Here too, the floor mat gives the guinea pigs grip when the run is placed on a slippery floor.