FreshGras Hay Rosehip 500 grams
Zaterdag besteld, maandag in huis!

Altijd 14 dagen bedenktijd
Veilig en achteraf betalen

Op werkdagen voor 16 uur besteld, dezelfde dag verzonden!
Product description
Bunny Nature FreshGras Hay Rosehip 500 Grams
Super premium quality hay for dwarf rabbits & rodents. A comprehensive hay concept for animals & nature!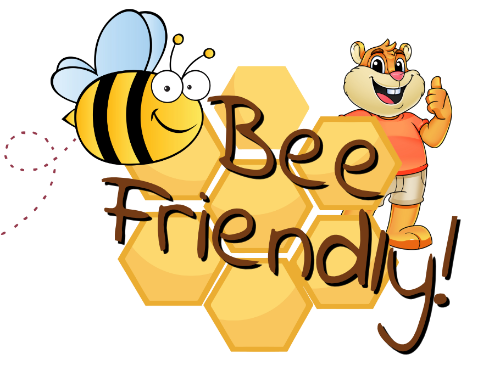 For many rodents, hay is part of the basic diet. The hay content in the digestive plan is high and therefore the quality of the hay is also very important. Decisive for the acceptance, but also for the balance of the nutrition and the complete coverage of the needs. BunnyNature Fresh grass Hay stands for the highest quality with a maximum diversity of plants.
Bunny Nature FreshGras Hay is not just any hay. It is a premium hay of the highest quality! It's nice to know that the hay is dried indoors and packed by hand. At first glance, this may be time-consuming work, but only in this way can incorrect plant species that are included in the harvesting process be separated from the hay. In addition, packaging the hay by hand ensures beautiful long stems that have retained their maximum nutritional value. A hay stalk that is used frequently loses essential nutrients.
✔ Natural plant variety
✔ Gentle drying indoors
✔ Rich in fiber, crunchy & low in dust
✔ With natural food and bulking agents
The guidelines of the Bunny Hay are strict. The hay must be high in fiber, crispy and of course dust free. Hay that does not meet these requirements will not be included in the packaging. Crunchy hay is important for good tooth wear and good gastrointestinal function of the animals.
The ingredients don't lie! The hay consists of no less than 18 different types of plants.
Timothy, Beemdlangbloem, Foxtail, Reedgrass, Red Fescue, Veldbeemdgrass, Ostgrass, Cropaar, German Pasture, Dandelion, Silvery, Hornflower, Yarrow, Narrow Plantain, White Clover, Red Clover, Roller Clover, Red Fescue with large shoots.
Hay of Nature protected meadows
It is the most original and natural hay you can imagine. Of course, the hay comes from protected natural areas: these un-fertilized and unsprayed areas contain a diversity of plants and herbs that no other ordinary pasture can match.
However, nature-protected meadows should also be mowed (at a late mowing time), because only in this way will the diversity of plants and thus the attractive character of the meadows be preserved for animals.
And this is all part of the bunny sustainability cycle: We mow the nature-protected meadows so that animals can still find their valuable food and get hay that is unique in quality, composition and structure.
CO2 neutral drying with warm air
After mowing, the hay - now baled - is supposedly undergoing a 'wellness treatment'. The hay is gently dried with warm air, which is CO2 neutral and completely in harmony with nature. This preserves the natural color, the varied taste and the variety of fine herbs and plants. That is unique!
Mowing to maintain the diversity of plants
Mowing regularly is important to maintain the diversity of plants. if one does not do this, a monoculture is created. only a few plant species would push through and the diversity would disappear. These pastures are not attractive to many animals, neither as a habitat nor as a food source. We are therefore actively committed to keeping natural habitats attractive to animals in every respect. we only start mowing from mid-June, so as not to disturb any breeding animals. Nature conservation meadows are supervised by experts, who officially give their permission to mow.
Carefully selected by hand & packed in Hay Fresh-Bags
Here much value is still attached to handicrafts. The hay is gently shaken and all the finest plants and herbs - as well as the long, handsome blades - are carefully put in paper bags by hand. The hay fresh bags are very special: you can only see the fantastic hay through a small window. this gives you a good impression of the quality. In addition, the content is thus also protected against fading and the fine holes provide ideal air circulation. The hay is optimally stored and retains its original quality in the racks.
Specifications
| | |
| --- | --- |
| Inhoud: | - |
| Samenstelling: | - |
| Analyse: | - |
| Geschikt voor: | Knaagdieren |
Hooi is prima! geen droge kleine stukjes maar gewoon goed. Smaak lijkt geweldig te zijn want mijn konijn heeft nog nooit een pak hooi zo snel opgegeten. :-)
Danielle
01 February 2020
Mijn konijnen lusten dit hooi erg graag! Goede kwaliteit, niet stoffig en geen rommel ertussen.
Zeer tevreden!
GDPR deleted
01 July 2019
Ik koop dit hooi omdat het altijd vers en groen is het is wel wat duurder maar zeker de moeite waard