PUUR Meadow Hay Flowers 500 grams
Zaterdag verzending!

Altijd 14 dagen bedenktijd

Getest op geschiktheid

Ordered before 5 pm, delivered tomorrow!
Product description
Witte Molen PURE Meadow Hay Flowers 500 grams
Meadow hay with marigold & rose blossom
Witte Molen PURE Flowers Hay is pure and healthy hay for your rodent. A real essential addition to the daily menu of your rabbit, guinea pig, chinchilla or degu. Witte Molen Bloemen hay has a high crude fiber content and therefore contributes to healthy digestion and healthy teeth. Boredom also does not stand a chance thanks to the pleasant and tasty nibble. Your rodent will enjoy pure flavors from nature!
✔ High fiber hay contributes to excellent digestion
✔ Extra rough fibers for optimal dental care
✔ Stimulates the natural gnawing instinct
✔ The ideal activity for your beloved pet
✔ Without artificial colors and preservatives
Nutritional advice PURE Meadow Hay Flowers 500 grams
Always provide hay in the accommodation of your rabbit or rodent. It is an ideal addition to the daily diet and may be made available without restriction. Keep your rabbit or rodent's accommodation clean: therefore change this hay regularly (once or twice a week).
For both small and large rodents and rabbits!
Hay is a natural nesting material for small rodents and an essential fiber source for larger rodents and rabbits!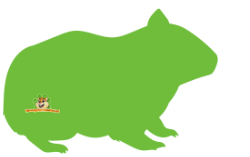 Small rodents such as Mice, Dwarf Hamster, Hamsters and Gerbils like to make a nest out of hay. Small rodents have a much smaller need for fiber, but if there is already a shortage or the need is temporarily greater, they are only too happy to nibble on the hay. As a result, hay has two functions for small rodents!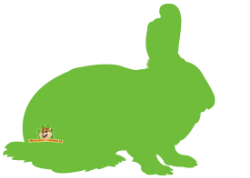 Hay is essential for Guinea Pigs, Rabbits, Chinchillas and Degus. The animals should be fed unlimited hay daily for the intestines to function properly.
Store Store Store
Specifications
| | |
| --- | --- |
| Content: | 500 grams |
| Composition: | 92% hay, 4% marigold, 4% rose blossom |
| Analysis: | Crude protein 7.7%, Crude fat 1.9%, Crude fiber 28%, Crude ash 6.3% |
| Suitable for: | Rodents, Mouse, Hamster, Gerbil, Rat, Guinea Pig, Rabbit, Chinchilla, Degu |
| Particularities: | - |
Mooi product, heerlijk geurend, groen, lekker los verpakt. Weinig stof. Kortom een fijne hooisoort die Onze cavia's graag eten ter afwisseling van Timothee hooi. Echt een aanrader!
Voldoet aan de verwachtingen
Onze konijnen zijn er dol op