Mountain meadow hay Dandelion 500 grams
Zaterdag verzending!

Altijd 14 dagen bedenktijd

Getest op geschiktheid

Ordered before 4 pm, delivered tomorrow!
Product description
Mountain meadow hay Dandelion for rodents and rabbits!
Mountain Hay - Mountain meadow hay with extra dandelion. The origin of this mountain meadow hay guarantees a rich botanical diversity. This 100% natural product with a dandelion aroma, is rich in fiber (> 30%) and promotes both the digestion and dental care of rabbits and herbivorous rodents (guinea pigs, chinchillas, degus ...). Therefore always provide hay in the enclosure of your rabbit or rodent. It is an ideal and essential addition to the daily diet and can be provided without limit. Low dust, sun-dried and wonderfully scented.
✔ Rough food for rabbits and rodents
✔ 100% natural product, rich in fiber (> 30%) ideal for digestion and dental care
✔ Low dust, sun-dried and wonderfully scented
Nutritional advice Mountain meadow hay Dandelion
Provide a fresh portion daily
For both small and large rodents and rabbits!
Hay is a natural nesting material for small rodents and an essential fiber source for larger rodents and rabbits!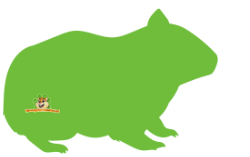 Small rodents such as Mice, Dwarf Hamster, Hamsters and Gerbils like to make a nest out of hay. Small rodents have a much smaller need for fiber, but if there is already a shortage or the need is temporarily greater, they are only too happy to nibble on the hay. As a result, hay has two functions for small rodents!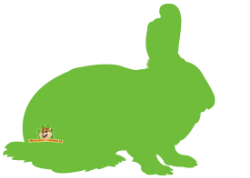 Hay is essential for Guinea Pigs, Rabbits, Chinchillas and Degus. The animals should be fed unlimited hay daily for the intestines to function properly.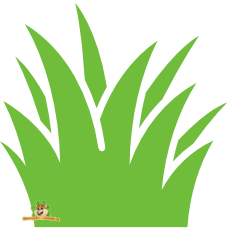 Hay is great for hamster caping! Mix the hay with your own bedding or place layers in the bedding, alternating hay and bedding. This gives the ground cover more solidity and tunnels made by the small rodents are better preserved. The hay also gives a beautiful effect to see, the color difference gives the accommodation a very natural look.
To keep
Specifications
| | |
| --- | --- |
| Content: | 500 grams |
| Composition: | Mountain Meadow Hay, Dried Dandelion |
| Analysis: | Fibers (> 30%) |
| Suitable for: | Rodents, Mouse, Hamster, Gerbil, Rat, Guinea Pig, Rabbit, Degu |
| Particularities: | - |
Mijn konijntjes eten deze altijd zo graag
De cavia's vinden het heerlijk! Goede kwaliteit.
Een heel goed product ook voor konijnen met gevoelige darmen