Metal Hay Rack Standing with Roof 20 cm
Zaterdag verzending!

Altijd 14 dagen bedenktijd

Getest op geschiktheid

Ordered before 4 pm, delivered tomorrow!
Product description
Trixie Metal Hay Rack Standing with Roof 20 cm
The hay rack is made of sturdy and powder-coated metal. The lid prevents the rodent from climbing into the hay rack and the hay stays neatly in the hay rack. Because the hay rack is high on the legs, the hay does not come into contact with the faeces and the hay remains clean and hygienic.
✔ Made of metal which makes it gnaw resistant
✔ To fill with hay, grass, etc.
✔ Lid prevents the animal from climbing in
✔ Prevents contamination of the food by faeces and urine
✔ On legs so that the hay is further from the ground
This hay rack is suitable for use as a basic hay rack.
A good hay rack
A good hay rack should be made in such a way that the rodents can get their muzzle part between the bars, but this usually only works very well with vertical bars (because most animal noses are not that wide, but they are high / long). However, the animals should not be able to put their heads through, otherwise their heads could get trapped between the bars. If you see that the head of your rodent can pass through the bars and get trapped, take the rack out of the enclosure and choose a rack with a smaller distance between bars.
How wide the bar distance should be depends on the animal species, roughly the following distances are common for the following animal species:
Degus: 2.5 to 3 cm
Chinchillas about 2.5 - 3 cm
Guinea pig: about 3 cm
Dwarf rabbits: about 3 - 3.5 cm
Medium sized rabbits up to about 4 cm
Large Rabbits: up to about 4.5 cm
Specifications
| | |
| --- | --- |
| Size: | 20 x 20 x 23 cm | spacing bars: 2.5 cm |
| Suitable for: | Rodents, guinea pigs, rabbits, chinchilla, degu |
| Particularities: | - |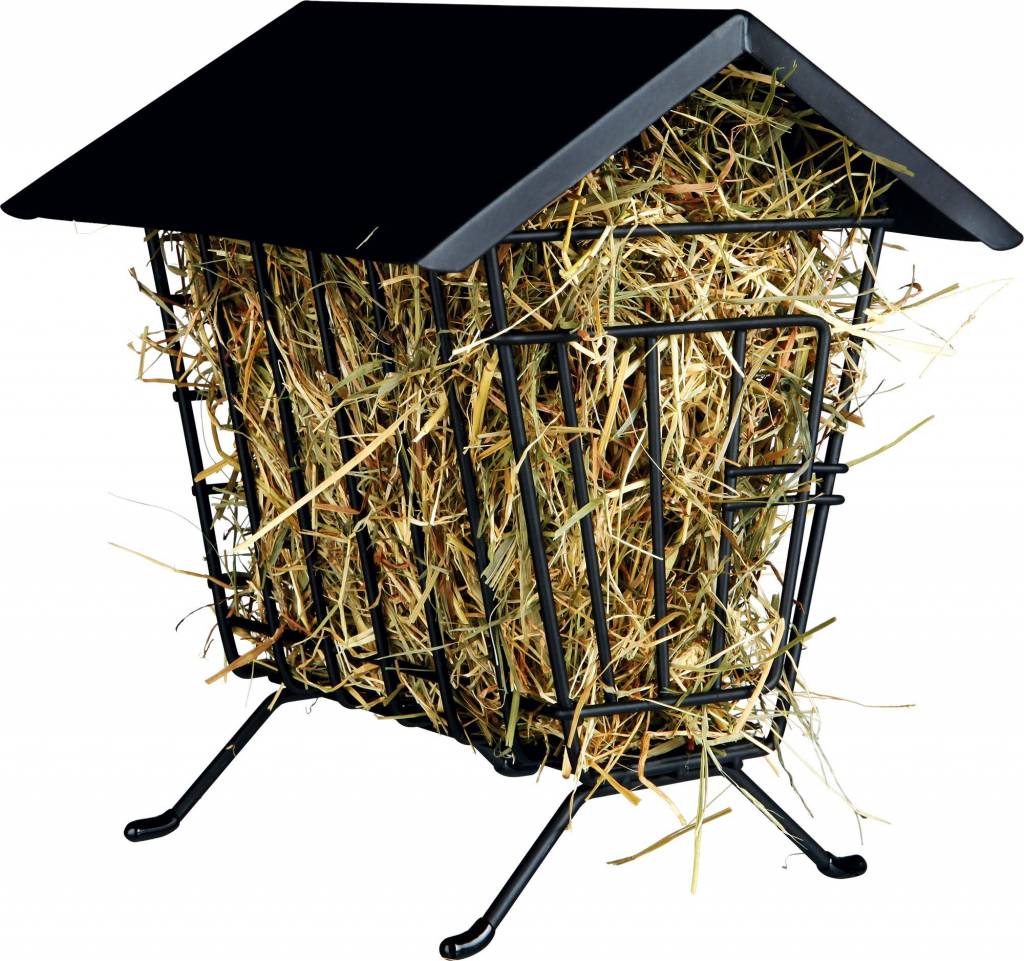 Vind het een makkelijk ding om te vullen ,en van 4 kanten kunnen ze eten