Holen Zand Graag and Speelzand 5 kg
Zaterdag verzending!

Altijd 14 dagen bedenktijd

Getest op geschiktheid

Ordered before 4 pm, delivered tomorrow!
Product description
Trixie Holen Sand for rodents!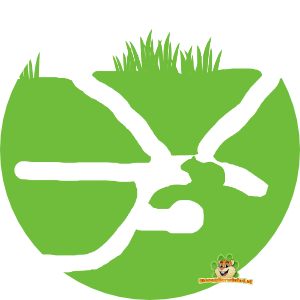 Hamsterscaping
This bedding is very suitable for scape for small rodents, such as Mice , Dwarf Hamster , Hamsters and Gerbils . It is an easy and pleasant to dig ground cover in which tunnels remain in place.
Terrarium sand based on clay
More and more rodent enclosures are getting a completely natural look. Trixie Holen Zand is ideal for a natural rodent habitat. The sand is ideal for burrowing reptiles and other terrarium inhabitants. The sand has a high clay content which prevents it from subsiding and remains stable when digging tunnels and caves. The clay also regulates the moisture content in the enclosure.
✔ for burrowing reptiles and other terrarium inhabitants
✔ for creating stable caves and corridors
✔ moisture absorption by clay
✔ without dyes and additives
✔ for the most natural living environment in desert terrariums
✔ supports the natural behavior of the animals
✔ curing takes approx. 20 hours
Instructions for use Trixie Holenzand
For small rodents (Mouse, Dwarf Hamster, Hamster, Gerbil)
Apply a thick layer of at least 20 cm in a defined part of the enclosure and let the animals do the rest. They will dig to their heart's content and make the most beautiful corridors! A bag of 5 kg is comparable to 5 liters. More than 10 bags are needed to fill an entire 100 x 40 cm enclosure with 20 cm of sand. It is therefore advisable to fill part of the stay with this nice digging sand.

For larger rodents as a digger bucket (Rat, Rabbit, Degu)
The cave sand in the excavator bucket can be used for larger rodents and rabbits. A bag of 5 kg is comparable to 5 liters. A minimum of 5 bags of sand is required to fill a 50 x 50 cm container with a 10 cm layer.
Het Holenzand is not suitable for Chinchillas. The sand is too moist for the delicate Chinchilla coat.
Trixie Cave Sand for Fresh rodent plants
The cave sand is also suitable as a substrate for fresh plants. The plants do have more trouble rooting than in Organic Humus, so a combination would be better. If you want to put fixed rodent plants in the enclosure, humus is a good substrate for this. View all our fresh plants here!

To keep
Keep the ground cover especially dry and cool.
Specifications
| | |
| --- | --- |
| Material: | - |
| Liter: | - |
| Weight: | - |
| Suitable for: | Knaagdieren |
| Particularities: | - |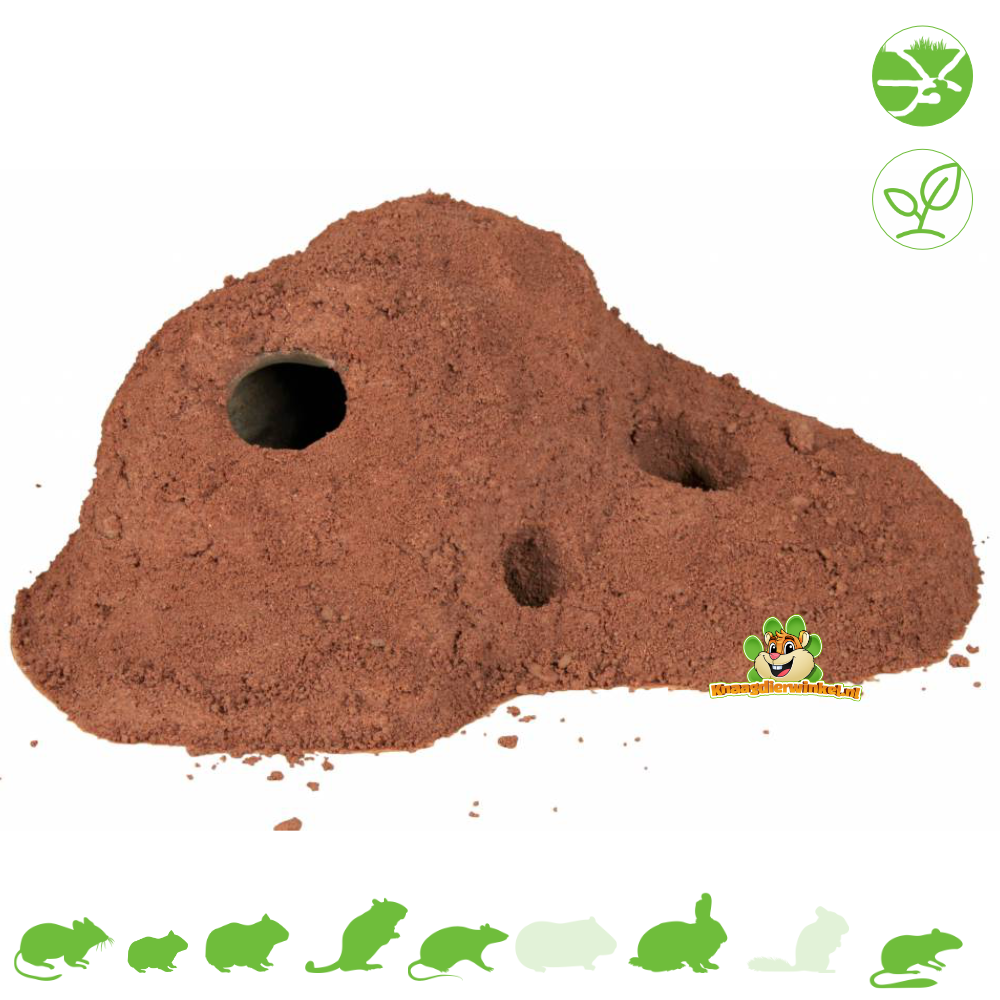 Leuk voor het graven mijn hamster was niet meer te herkennen zat helemaal onder. Het is na een tijdje wel leuk qua kleur maar hamster doet er niet zo veel mee.
Het is heel leuk om een grot of een tunnel hiermee te maken, maar het na een tijdje wordt het hard, dus mijn hamster doet er niet zo veel mee.