Zaterdag verzending!

Altijd 14 dagen bedenktijd

Getest op geschiktheid
Product description
Witte Molen PUUR Rabbit Rabbit food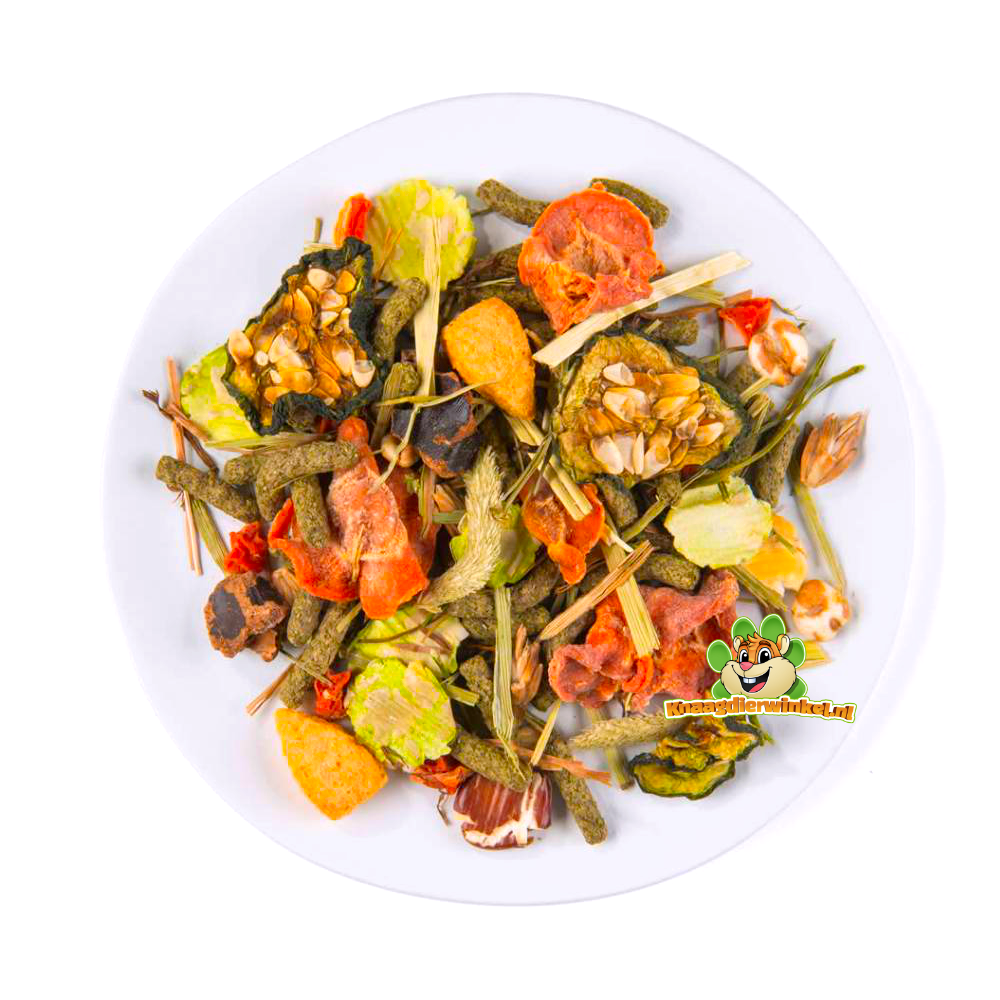 Rabbit food from Witte Molen PUUR Rabbit is a pure & varied gourmet muesli for rabbits. The food consists of special ingredients that are tailored to the nutritional needs of the Rabbit. Witte Molen PUUR Rabbit is composed without artificial preservatives, colors and flavors. Witte Molen PUUR Rabbit contains all the nutrients for a healthy & happy rabbit's life. Your Rabbit will enjoy pure flavors from nature!
Tasty & varied ingredients for a good recording
✔ Enriched with 1000mg/kg of stabilized vitamin C for excellent health
✔ The raw unground fibers and prebiotics contribute to healthy teeth and digestion
✔ The balanced fiber-rich composition, added vitamins and trace elements provide extra vitality
✔ Without artificial colors and preservatives
Feeding advice Witte Molen PUUR Rabbit Rabbit food
A rabbit needs about 25 grams of food per kilogram of body weight per day, depending on the breed. Make sure the animals eat all the ingredients. Always provide unlimited access to hay and fresh drinking water. Store product in a dry, cool and dark place.
Specifications
| | |
| --- | --- |
| Content: | 600 grams | 2 kg | 5,5 kg |
| Composition: | Vegetable by-products (4% timothy hay and 1% oregano) / vegetables (5% carrot, 3% cucumber and 2% celery) / grains / oils and fats / minerals |
| Analysis: | Crude protein 13%, Crude fat 2.8%, Crude fiber 20%, Crude ash 5.5%, Calcium 0.46 g/kg, Phosphorus 0.3 g/kg, Sodium 0.01 g/kg, Vitamin A 6050 IU, Vitamin D3 600 IU, Vitamin E 20 mg, E1 Iron 35 mg, E4 Copper 5 mg, E5 Manganese 15 mg, E6 Zinc 35 mg, E8 Selen |
| Suitable for: | Rabbits |
| Particularities: | Complete feed |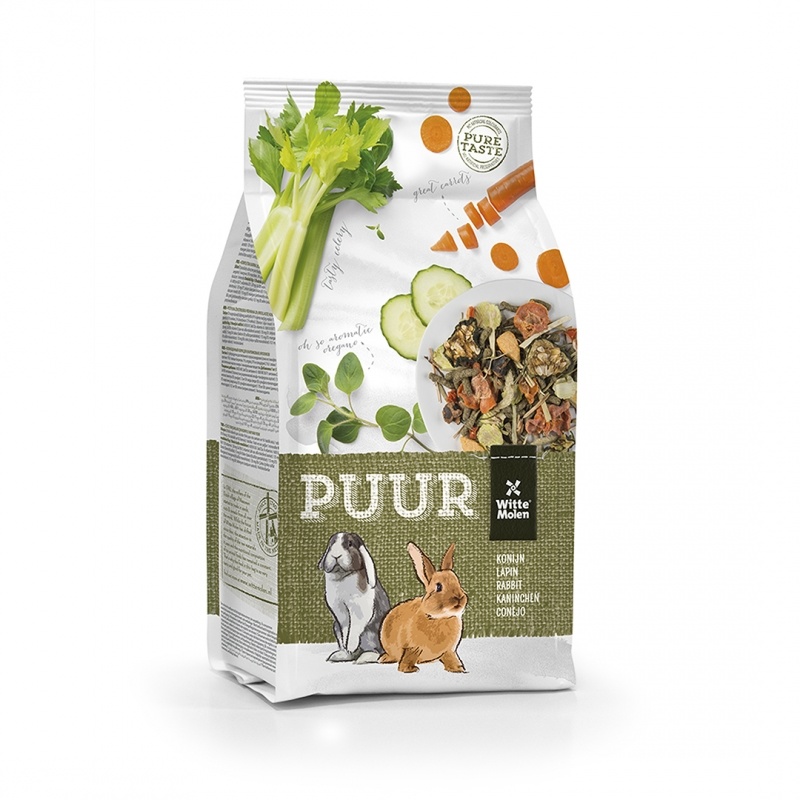 Ik heb een verwend 2de hands konijntje. Een echte fijnproever. Het PUUR voer vind hij heerlijk, alles gaat elke dag op.
konijntjes vinden het zeer lekker
2 maal besteld. En snelle correcte werkwijze. Eerste keer verpakking mooi gesloten zoals het hoort. De tweede keer was de verpakking open. Volgens mij fabrieksfout! Ik denk dat ons konijn er van geniet!
Voor ons konijn hebben we altijd het voer Puur! Het konijn eet alles op en doet het er goed op.
Goed gevarieerd voer. Onze konijnen willen niet meer anders.
Lekker gevarieerd voedsel voor onze konijnen. Niet alleen korrels, maar ook groente. Ze willen niets anders!