Selective Rabbit Grain Free 1.5 kg Rabbit food
Zaterdag verzending!

Altijd 14 dagen bedenktijd
Veilig en achteraf betalen

Ordered before 4 pm, delivered tomorrow!
Product description
Supreme Selective Rabbit Grain free 1.5 kg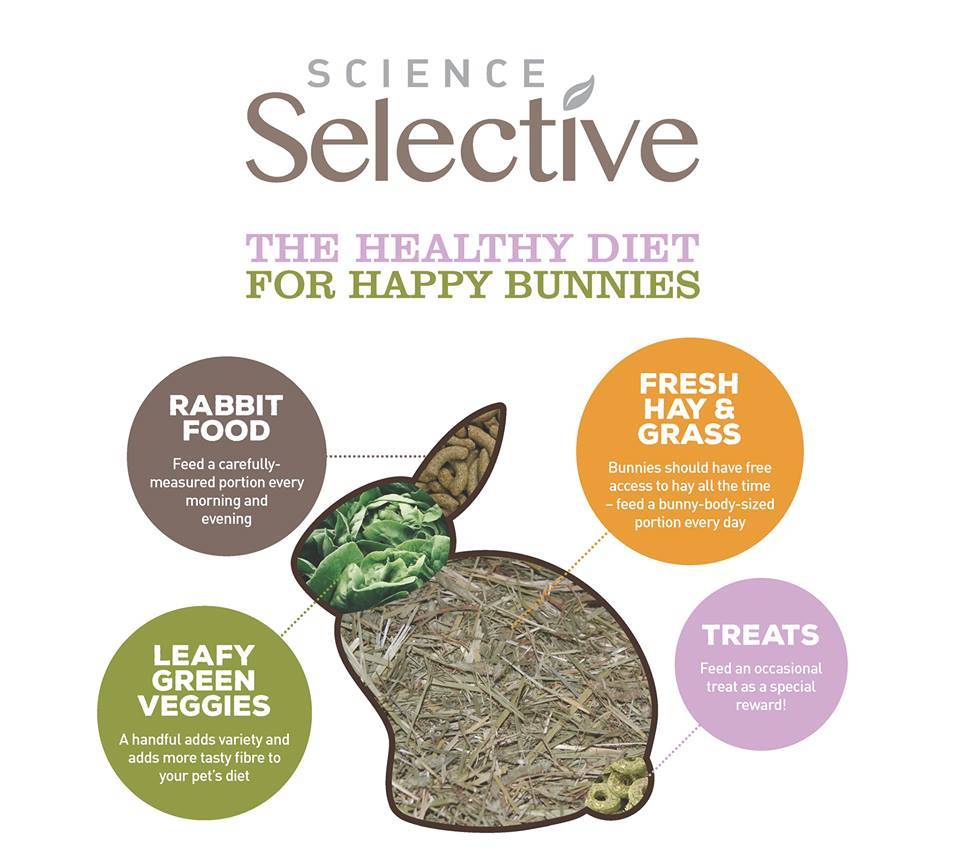 Selective Rabbit Grain Free is blended with the temptingly tasty Timothy Hay to promote the good health of rabbits. Long fiber and grain free, Selective respects the rabbit's natural diet.
✔ Meets the need of pet owners to bring variety in a healthy way
✔ Specially selected natural ingredients to reduce the risk of intolerance
✔ Timothy Hay as the number 1 ingredient, without corn or wheat
✔ Traceable natural ingredients, locally harvested where possible
✔ Without added sugars and dyes
✔ Even kinder to the teeth and tummies of small pets
Supreme Selective Rabbit Grain Free supports digestive well-being and has all the vitamins and minerals that rabbits need for optimal health. Friendly to teeth with no added sugars or artificial colors, Selective Grain Free Rabbit is blended with natural flax seeds for healthy skin and shiny coat. Recommended by vets!
● High fiber content
● Fat content
Nutritional advice Supreme Selective Rabbit Grain free
For herbivorous rodents such as rabbits, we recommend a fiber content of 20%. In addition, it is important that the animals have unrestricted access to hay at all times.
The average adult rabbit (weighing 2.5 kg) requires 60-70 g / day of Selective Rabbit Grain Free. Fresh vegetables should also be provided, along with hay and good quality clean drinking water. Keep the food in a cool, dry place. As a general guide, a rabbit should be provided with a serving of fresh hay that is appropriate for its body size each day. Feeding guidelines are only estimates of how much food a rabbit needs and the actual amount may vary depending on activity and other factors. Adjust feeding amounts based on your rabbit's body condition. Always offer unlimited fresh drinking water.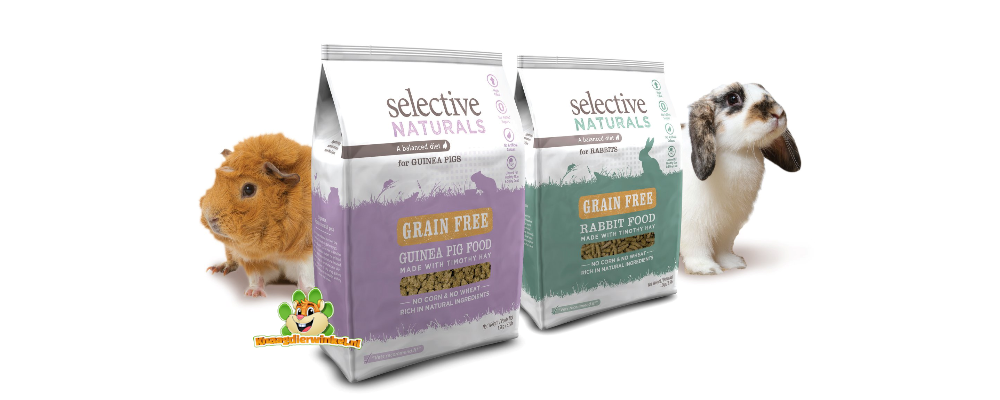 Specifications
| | |
| --- | --- |
| Inhoud: | - |
| Samenstelling: | - |
| Analyse: | - |
| Geschikt voor: | Knaagdieren |
| Particularities: | - |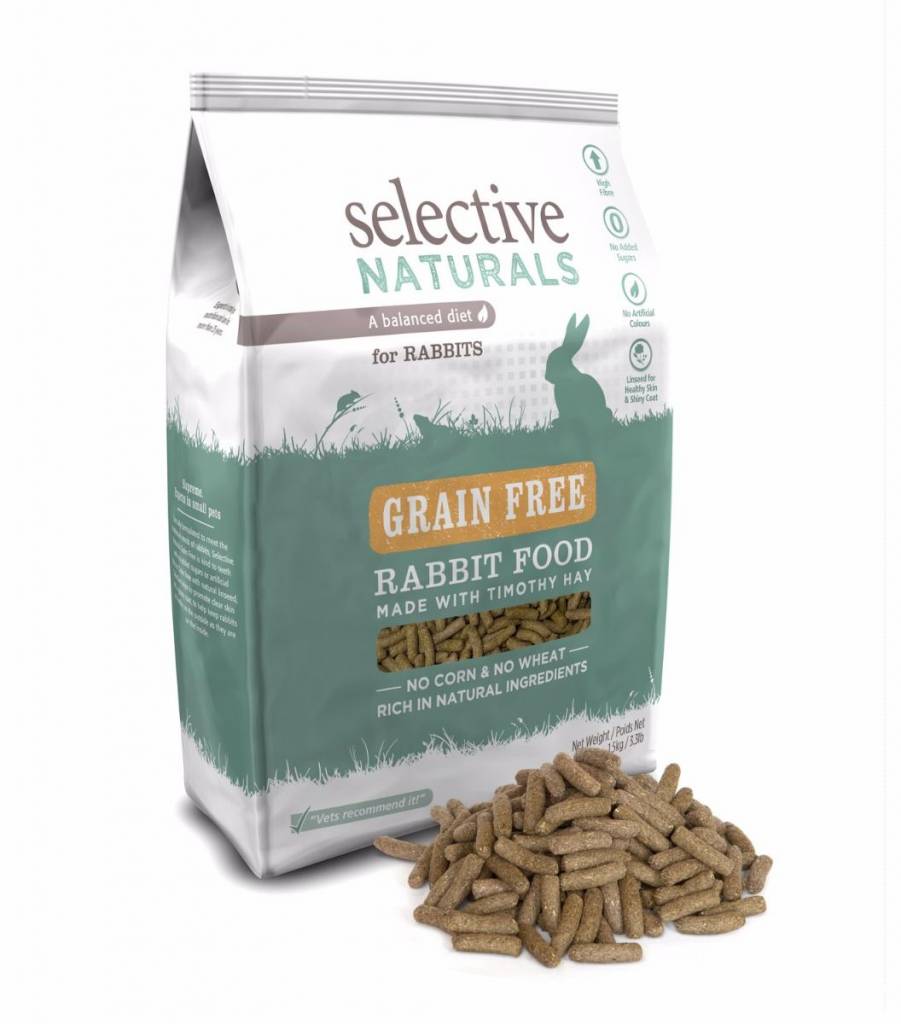 Hele fijne brok voor onze konijnen, ze eten het graag en goed voor de gezondheid