Kapok Nest material 100 grams
Zaterdag verzending!

Altijd 14 dagen bedenktijd

Getest op geschiktheid

Ordered before 4 pm, delivered tomorrow!
Product description
Kapok Nesting material for small rodents!
Kapok is animal-friendly nesting material that, thanks to its thin, easily detachable fibers, can be ideally used as nesting material for small rodents. Kapok is extra soft and warming, but also digestible and dust-free. In accordance with the animal welfare referred to in § 18 (AT, Germany)
Kapok is a legume of the large Kapok tree, these trees can grow up to 70 meters high. The fruits of the tree are safely hidden in a hard shell and lie in a bed of very soft fibers. It is precisely these fibers that are very suitable as a nice soft and fine nesting material for small rodents.
But the kapok holds even more surprises for your rodent. In addition to the soft cotton-like content that can be used to make a delicious nest, it also contains tasty seeds that are delicious to eat.
✔ Pure Nature and sustainable
✔ Soft and warm nesting material
✔ Dry and clean
The kapok fiber is a very soft, fine and especially fragile fiber. Due to its appearance, these fibers are often confused with hamster wadding, but that is completely unjustified. Both products may look alike in appearance, but in terms of texture, composition and material they are completely different products that do not have any properties in common.
Kapok keeps the nest dry
The kapok fiber is a water-repellent fiber that keeps moisture out of the nest. That way the nest is always nice and dry and the humidity will not be too high quickly. This is very pleasant on warm days.
Nice and warm during cold days
Kapok fiber is wonderfully warm. When it comes to nesting material, there is no other material that can match it when it comes to warmth. It is wonderfully insulated and maintains its temperature. The animals experience this as very pleasant. It's nice to know that small rodents regulate their nest temperature themselves. If it gets too hot, they remove nesting material from the nest in order to lower the temperature.
Instructions for use Kapok
This kapok has already been removed from the shell and contains no more seeds. It is enough to put a tuft of the kapok in the enclosure. The animals know exactly what to do with it and will take the tufts with them to their nest.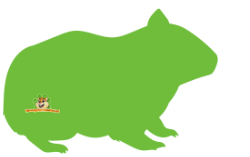 Kapok is really only suitable for small rodents that make nests such as Mice, Dwarf Hamsters, Hamsters and Gerbils. The seeds that can be found in kapok are also liked to be eaten by the animals. Kapok actually has no function for the larger rodents.
Specifications
| | |
| --- | --- |
| Content: | - |
| Suitable for: | - |
| Particularities: | - |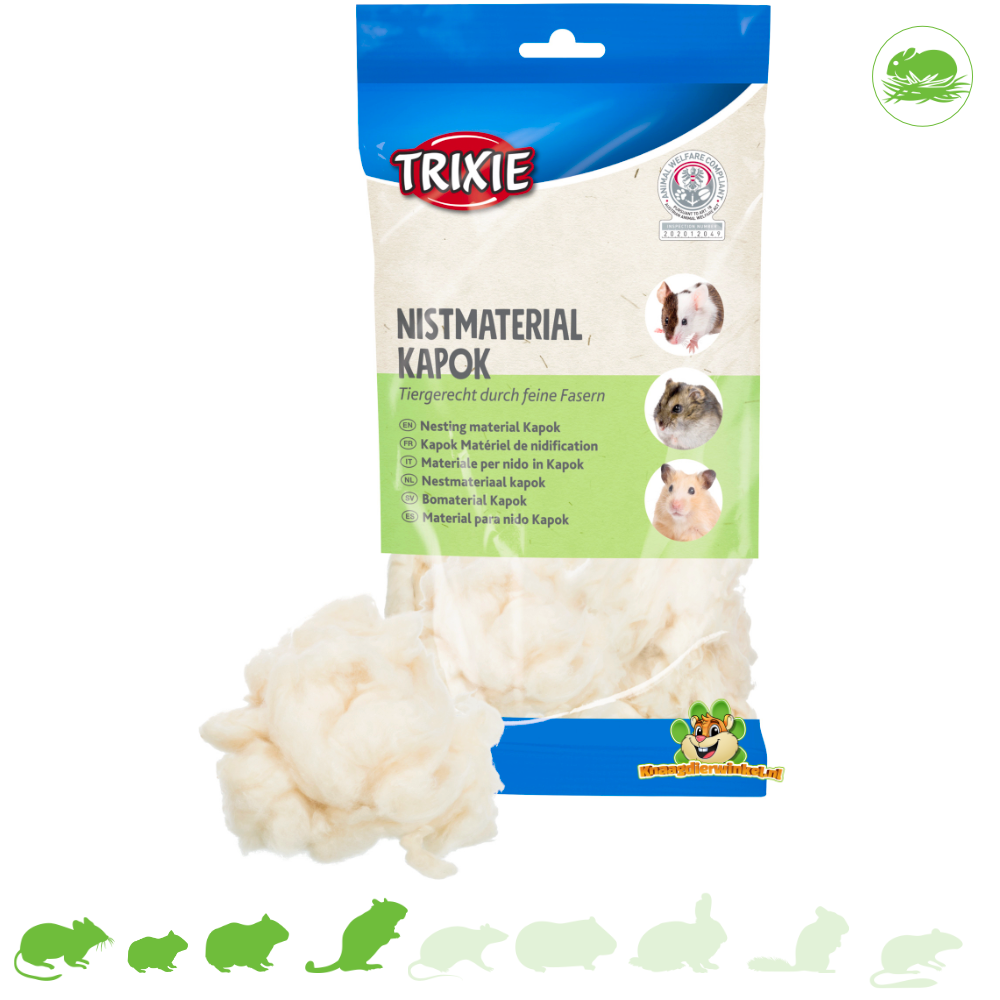 Reviews
No reviews found
Read or write a review