Zaterdag verzending!

Altijd 14 dagen bedenktijd

Getest op geschiktheid

In stock soon!
Product description
JR Farm Summer Meadow Hay for Rodents & Rabbits
JR Farm Summer Meadow Hay consists of carefully selected dried grass and herbs with a very high crude fiber content . Enriched with aromatic summer flowers . A super premium hay for all gourmets among rodents .  
✔ Pure Nature
✔ Rich in fiber
✔ Supports digestion and gives a lot of nibbling pleasure
For both small and large rodents and rabbits!
Hay is a natural nesting material for small rodents and an essential fiber source for larger rodents and rabbits!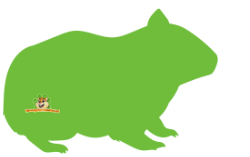 Small rodents such as Mice, Dwarf Hamster, Hamsters and Gerbils like to make a nest out of hay. Small rodents have a much smaller need for fiber, but if there is already a shortage or the need is temporarily greater, they are only too happy to nibble on the hay. As a result, hay has two functions for small rodents!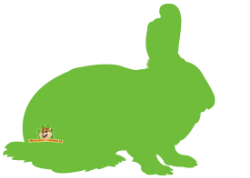 Hay is essential for Guinea Pigs, Rabbits, Chinchillas and Degus. The animals should be fed unlimited hay daily for the intestines to function properly.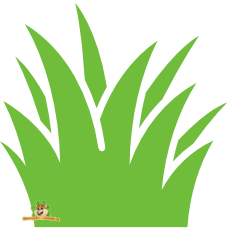 Hay is great for hamster caping! Mix the hay with your own bedding or place layers in the bedding, alternating hay and bedding. This gives the ground cover more solidity and tunnels made by the small rodents are better preserved. The hay also gives a beautiful effect to see, the color difference gives the accommodation a very natural look.

Specifications
| | |
| --- | --- |
| Material: | meadow hay, Marigold Blossom 3%, Rose Blossom 1% |
| Liter: | - |
| Weight: | 500 grams |
| Suitable for: | Rodents, Mouse, Dwarf Hamster, Hamster, Gerbil, Rat, Guinea Pig, Rabbit, Chinchilla, Degu |
| Particularities: | - |
Onze konijnen zijn erg tevreden. Ze duiken er meteen op af in ieder geval. Het hooi is luchtig verpakt en stoft heel weinig.
voor de bloemetjes hoef je het niet te doen. in mijn pak zat namelijk bijna geen bloemetjes. ben er maar een paar tegen gekomen. echter vond mijn konijn hops het hooi wel erg lekker en er zitten een paar van die harde stengels door die ze al helemaal fantastisch vind, dus die hield ik apart om te geven als lekkers. om die reden ga ik het ook zeker vaker bestellen.
GDPR deleted
01 March 2019
De cavia's vinden het lekker