Zaterdag verzending!

Altijd 14 dagen bedenktijd
Veilig en achteraf betalen

Ordered before 4 pm, delivered tomorrow!
Product description
Trixie Exercise wheel 28 cm for rodents!
The first thing you notice about this running wheel is the front cover. This has four spacious entrances. Thanks to the dense housing, your rodent cannot just fall out of the wheel. In addition, it is always a nice challenge to walk through one hole in and out through the other. The dense structure also gives rodents a sense of security.
The running wheel is made of plastic and therefore easy to clean. Thanks to the hanging system, you can also hang the wheel on the bars of the cage.
Advantages Trixie Exercise Wheel 28 cm
✔ Made of plastic, which makes it very easy to clean
✔ Smooth turn even though there is no ball bearing
✔ Can be placed on the bars as well as on the bottom
✔ Closed walking area with cross bars for good grip
Cons Trixie Exercise Wheel 28 cm
━ No ball bearing
━ When used on the bars, the running wheel can hit the bars
━ Challenge for group animals when one animal is running and the other animal wants to participate
━ The running wheel may knock against the stand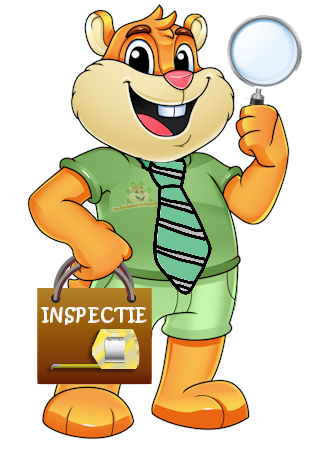 LOOPRAD INSPECTION!
It is good to know that all our running wheels are personally checked by us before they are shipped.
To keep
Specifications
| | |
| --- | --- |
| Diameter: | ø 28 cm |
| Afmetingen: | 31 x 13 x 32 cm (lxbxh) | Breedte loopvlak: c.a. 7 cm | Hoogte looprad inc. standaard: 30,5 cmmster, Gerbil |
| Materiaal: | - |
| Geschikt voor: | Knaagdieren |
| Particularities: | - |
Fijn rad, maakt wel geluid maar het is niet heel storend.
Heel te vrezen met de groenen draaimolen makkelijk schoon te maken.
Mooi groot rad, maar ook hier vanaf het eerste gebruik schuurt het rad tegen de standaard en maakt het dus veel lawaai. Mijn chineesje van 8 weken weegt zeker geen 150 gram dus ik denk dat het gewoon een designfout is. Erg jammer.
Het is een mooi en ruim radje voor mijn syrische hamster! Helaas is het rad wel krom waardoor hij bij mij tegen de tralies en het bijgeleverde standaard aankomt.. Hierdoor maakt hij best wat lawaai. Dus ik ben bang dat het geen blijvertje is.
Tessa Vanderick
01 July 2020
Dit looprad is grotendeels geluidloos. Enkel de methode om het wiel aan de tralies van je kooi te hangen is niet stevig, waardoor het wiel te veel gaat bewegen. Je kan dit zelf makkelijk oplossen door de staander met snelbinders op te hangen of gewoon de staander op zich te gebruiken (al hangt het wiel daarvoor erg laag en kan de bedding storen voor een vlotte draai). De grootte is ideaal voor mijn Syrische hamster, hij is er gek op! Het loopradje is bovendien makkelijk in onderhoud. In het algemeen zeer tevreden met deze aankoop.
Lekker ruim rad voor mijn Syrische hamster - ze is er dol op! Hij rammelt wel een beetje en is daardoor ook niet heel stil. Hangt ook een beetje scheef, geen idee of dat de bedoeling is maar hij werkt wel gewoon goed. Gemakkelijk te reinigen.
Goed ruim rad. Wel wat licht op zijn poot. Voor mijn syrische hamster gekocht, die aardig lomp is en hem dus wel eens door haar verblijf heen wil trekken. Maar draait goed en staat mooi.
Liselotte
06 February 2018
Geweldig Syrtje vindt hem top
Koper heeft geen omschrijving achtergelaten.
Ervaringen met dit rad zijn divers. Ik heb zelf een van de 20 cm formaat en 3 van de 28 cm variant.

De 20 cm formaat is een leuk rad voor in de hamsterren, maar maakt redelijk wat kabaal soms en staat daarom dan ook niet in de kooien meer hier.
Echter, zowel mijn syrtje als twee kleintjes lopen er wel graag in. Liever dan in de andere loopradjes. (Silent spinner 30 cm en houten wiel 20 cm staan erook, maar deze heeft de voorkeur)

Damesratten vinden hem geweldig. Eentje staat op de grond als ze loslopen, en die vinden ze helemaal geweldig. Mijn heren zitten van: ??? en negeren de loopwielen.
Een ander staat bij hen in de kooi en ik kan merken dat ze het fijn vinden om toch heel enthousiast een paar rondes te kunnen rennen wanneer ze zin hebben.

Niet de meest stille wielen maar door de prijs redelijk goedkoop en gaan een aardig tijdje mee. Leuk voor in de ren of kooi, makkelijk schoon te maken en ook fijn dat een enthousiaste hamster er niet zo snel uit kan vliegen tijdens het rennen.
Koper heeft geen omschrijving achtergelaten.
Marjolijn W.
01 December 2017
Dit looprad heeft de perfecte maat voor mijn goudhamster, echter plast hij hier vaak in wat hij in zijn vorige open rad minder deed en loopt het wat zwaarder, hij gaat echt stukken minder snel. Wel is dit rad super stil! Het rad is gemakkelijk te plaatsen op de standaard en goed schoon te maken door het schoonmaken kwam echter het middelste dopje van het deksel los, maar dit was eenvoudig weer terug te plaatsen.
Marjolijn
24 November 2017
Qua formaat het perfecte looprad voor een syr, echter plast meneer veel in dit rad,(voelt zich opgesloten?!) in zijn vorige open rad deed hij dit nooit, hierom maak ik het rad dagelijks schoon en laat na een paar weken het dopje waar de pen van de as in valt al los, deze is overigens wel gemakkelijk weer terug te plaatsen. Twijfel of dit een blijver is..
Kimberley
14 November 2017
Hij ziet er mooi uit en is makkelijk schoon te maken. Maar wat klereherrie maakt het ding, hij loopt scheef en hierdoor aan. Verder zit er 4 mm speling in de as waardoor hij onwijs herrie maakt. Je kunt dit moeilijk verhelpen, het rad gaat stroef dan en dat is rot voor de hamster. Nee ik zou hem niet nog een keer bestellen.
Koper heeft geen omschrijving achtergelaten.
Dit is inderdaad echt het beste rad voor je Syrische hamster. Hij is heeeel simpel schoon te maken, hij is veilig en helemaal geluidloos! Je moet wel een ruime kooi hebben voor dit monsterlijke ding. Voor de prijs.. een silent spinner 29 cm heb je voor 35,00.. deze is mooier, stiller en 3x zo goedkoop :)
Jasmijn Klompenhouwer
20 October 2015
Dit is voor mij het beste loopwiel voor Syrische hamsters! Hij is groot genoeg voor mijn Syrtje van 150 gram, het plastic is makkelijk schoon te houden en hij is erg stil. Daarnaast heeft hij een mooie prijs en kun je hier de kleur kiezen! Van mij krijgt dit loopwiel 5 sterren :).
Ik ben erg blij met dit rad. Hij maakt er weinig geluid. Je kunt hem zowel op de standaard neerzetten als in de kooi ophangen. Een leuke bonus is dat hij in het zwart te verkrijgen is. Niet alleen leuk voor de hamster maar ook mooi voor in de kooi.