Zaterdag besteld, maandag in huis!

Altijd 14 dagen bedenktijd
Veilig en achteraf betalen
Product description
DRD Rodent Shop ® Aluminum Running wheel for rodents!
The DRD Rodent Shop ® Aluminum Running Wheel is a 100% silent, gnaw resistant and flexible running wheel for rodents. The running wheel is made of 1st class high-quality aluminum, expertly finished and has no less than two high-quality ball bearings.
The tread has a light and pleasant structure, for good grip. The surface is also smooth, so that it is easy to clean.
The stand is large and very stable. It is also possible to fix the stand in a wooden base with a screw. This can be useful if the running wheel has to be mounted on a wooden platform.
The aluminum running wheel has a particularly long service life with a two-year warranty on the ball bearings. In addition, ball bearings are also available separately. In principle, the running wheel lasts a lifetime.
The running wheel has a particularly high and heavy quality and cannot be compared to standard running wheels. In particular an absolute solution for Gerbils, Degus and Chinchillas!
Aluminum Running Wheels v / s Wooden Running Wheels
We look at the purchase costs of running wheels in a timeframe of 2 years. With a hamster, we assume that a running wheel has a lifespan of up to 6 months. With a Gerbil we give a wooden running wheel for a maximum of 2 months and for a Chinchilla, a wooden running wheel is not recommended in its entirety and if it would be used, the replacement costs would run out, given the life expectancy of a chinchilla. The same also applies to Degus.




Hamster
Gerbil
Chinchilla
Degu

Wood

€ 60
€ 240
€ 2000
€ 1000

Alu

€ 75
€ 90
€ 165
€ 119
As can be seen in the comparison, an aluminum running wheel is in many cases a better investment than a wooden running wheel. For a single hamster, an aluminum exercise wheel is not always more favorable, but in practice we see that hamster owners often welcome a new resident after a farewell, and then an aluminum exercise wheel pays off.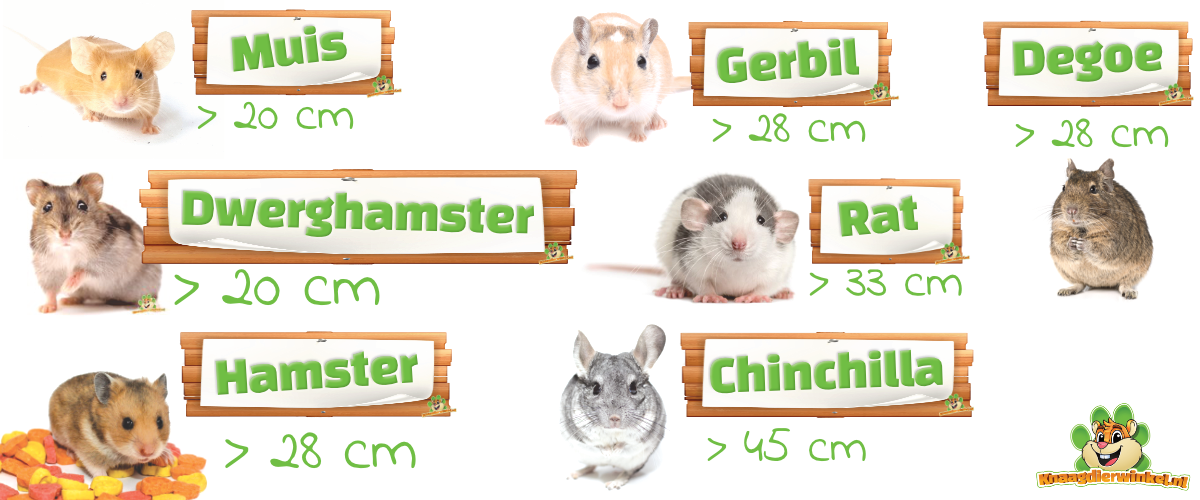 Dimensions per running wheel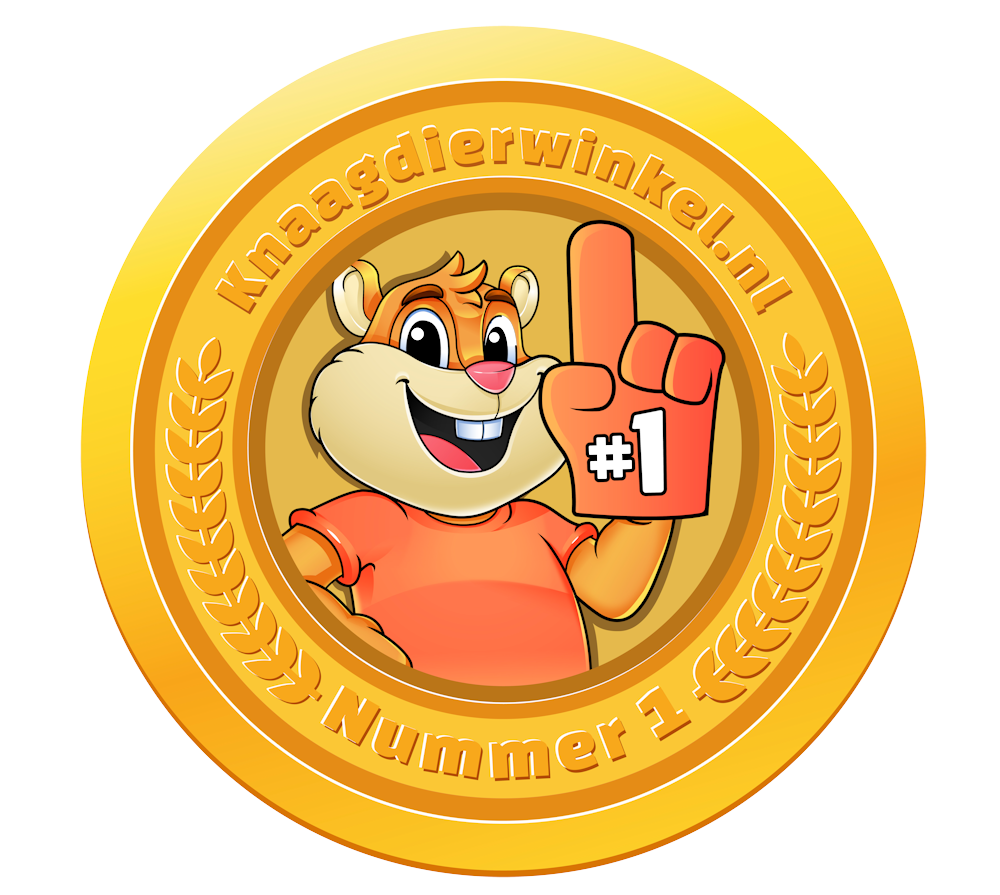 Aluminum running wheel 20 cm
Tread: Ø 20.50 x 7.60 cm (DxW)
Total: 23 x 10 x 28 cm (LxWxH)
Weight: 1.5 kg
Aluminum running wheel 30 cm
Tread: Ø 27.5 x 11.6 cm (DxW)
Total: 30 x 15 x 36 cm (LxWxH)
Weight: 3 kg
Aluminum running wheel 33 cm
Tread: Ø 33.5 x 11.6 cm (DxW)
Total: 36 x 12.2 x 42 cm (LxWxH)
Weight: 3.5 kg
Aluminum running wheel 37 cm
Tread: Ø 37.5 x 11.6 cm (DxW)
Total: 40 x 15 x 45 cm (LxWxH)
Weight: 4 kg
Aluminum running wheel 46 cm
Tread: Ø 46.5 x 15.6 cm (DxW)
Total: 49 x 20 x 55 cm (LxWxH)
Weight: 6.5 kg
Cleaning the Aluminum Running Wheel
Aluminum does not rust, but must be cleaned gently. Cleaning is very easy due to the smooth surface. The running wheels need a gentle cleaning. It is best to clean it with a bio aluminum cleaner. Spray lightly, let it sit for a while and then wipe with a slightly damp soft cloth. Never keep under water, the ball bearings are not waterproof. If water gets to the ball bearings, they become stiff.
Specifications
| | |
| --- | --- |
| Diameter: | - |
| Afmetingen: | - |
| Materiaal: | - |
| Geschikt voor: | Knaagdieren |
Wat een mooie kwaliteit en prachtig rad. 100% geluidloos. Beweegd zeer vloeiend en rustig. Heb hem voor mijn 2 ratjes. Die waren er binnen 10 min aan gewend en ging er direct in rennen. Erg mooi product. Ik heb de 33 cm versie gekocht en die is prima qua maat voor een ratje. Staat zeer stabiel.
Gemakkelijk te onderhouden, fijn in gebruik. Maakt geen geluid. Beestjes moeten even wennen, omdat het aluminium een gladder oppervlak is om op te lopen.

Zeker aan te raden!
Prachtig looprad; mooi materiaal, superstil! Eindelijk een degelijke kwaliteit en een geschikte maat voor mijn chinchilla's. Ze hebben een paar weken nodig gehad om te wennen aan het materiaal en de beweging, maar nu sjezen ze vrolijk op volle vaart door het rad!
Even slikken bij de prijs, maar dat istie uiteindelijk echt waard! Opknagen kan bij deze niet en ze gaan er heel veel plezier van hebben!