Products tagged with Mijten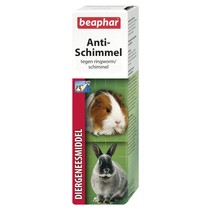 Beaphar Anti-Mold Spray Beaphar Anti-Mold is a skin spray for guinea pigs, rabbits, rats and mice to combat fungal infections, also called ringworm. The spray based on Miconazole is a broad-spectrum anti-fungal product ...
Read more
To combat worms, lice and (scabies) mites in small rodents. In handy squeeze pipette. Effective for 4 weeks. Beaphar Anti-Parasite is a veterinary medicine to combat worms, lice and (scabies) mites. In handy squeeze pipettes, which preclude overdosing. Th
Read more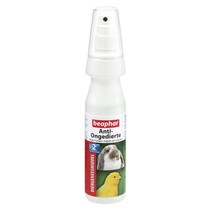 Anti-Pest Spray 150 ml Beaphar Anti-Pest is a skin spray for rabbits, rodents, ferrets, cage and aviary birds and pigeons to combat pests such as fleas / lice in rodents and rabbits and mites / lice in birds.
Read more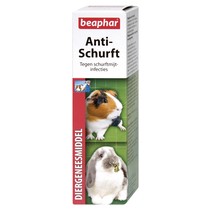 Veterinary medicine to combat scabies mites in guinea pigs and other rodents. Anti-Scabies is a remedy for scabies mite. The first signs of mite infection are reddening of the skin and intense itching. The skin swells and wounds and scabs develop around t
Read more
Voor 17 uur besteld dezelfde dag verzonden!

Achteraf betalen!

10 JAAR het BESTE voor knager & konijn!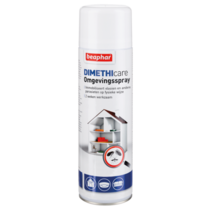 DIMETHIcare Environmental Spray physically immobilizes ticks, fleas and other parasites such as mosquitoes, mites and lice in your pet's environment. Ideal for use on carpets, fabric furniture, baskets etc.
Read more
€19,95
Deliverytime
Out of stock
Mite Blocker Combi is suitable for aviary birds and gallinaceous birds such as ornamental chickens, quails and their environment. The spray immobilizes red mites, mites, lice, ticks and other parasites, works immediately and protects animals and the envir
Read more