Russel Meadow Tasty Hay 17 Liter
Zaterdag verzending!

Altijd 14 dagen bedenktijd

Getest op geschiktheid

Ordered before 4 pm, delivered tomorrow!
Product description
Supreme Russel Meadow Tasty Hay for rodents and rabbits
Russel Rabbit Tasty Hay is a 100% natural product. Hay is necessary for small herbivores. It promotes digestion and natural tooth wear.
✔ Very tasty, the animals have fun and forage all day long
✔ Dust-free to prevent problems with the respiratory tract, etc.
Tasty Hay is an excellent product to stimulate natural foraging behavior and has a high fiber content. Not only is it very good for the teeth (it stimulates natural chewing behavior), but Tasty Hay also mimics the natural living environment, which is of course pleasant for small herbivores.
For both small and large rodents and rabbits!
Hay is a natural nesting material for small rodents and an essential fiber source for larger rodents and rabbits!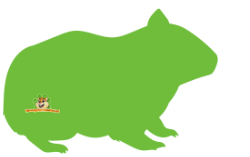 Small rodents such as Mice, Dwarf Hamster, Hamsters and Gerbils like to make a nest out of hay. Small rodents have a much smaller need for fiber, but if there is already a shortage or the need is temporarily greater, they are only too happy to nibble on the hay. As a result, hay has two functions for small rodents!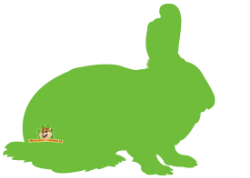 Hay is essential for Guinea Pigs, Rabbits, Chinchillas and Degus. The animals should be fed unlimited hay daily for the intestines to function properly.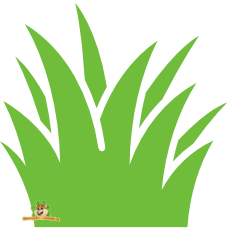 Hay is great for hamster caping! Mix the hay with your own bedding or place layers in the bedding, alternating hay and bedding. This gives the ground cover more solidity and tunnels made by the small rodents are better preserved. The hay also gives a beautiful effect to see, the color difference gives the accommodation a very natural look.
Specifications
| | |
| --- | --- |
| Material: | Hay |
| Liter: | 17 Liter |
| Weight: | approx. 2 kg |
| Suitable for: | Rodents, Mouse, Hamster, Gerbil, Rat, Guinea Pig, Rabbit, Chinchilla, Degu |
| Particularities: | - |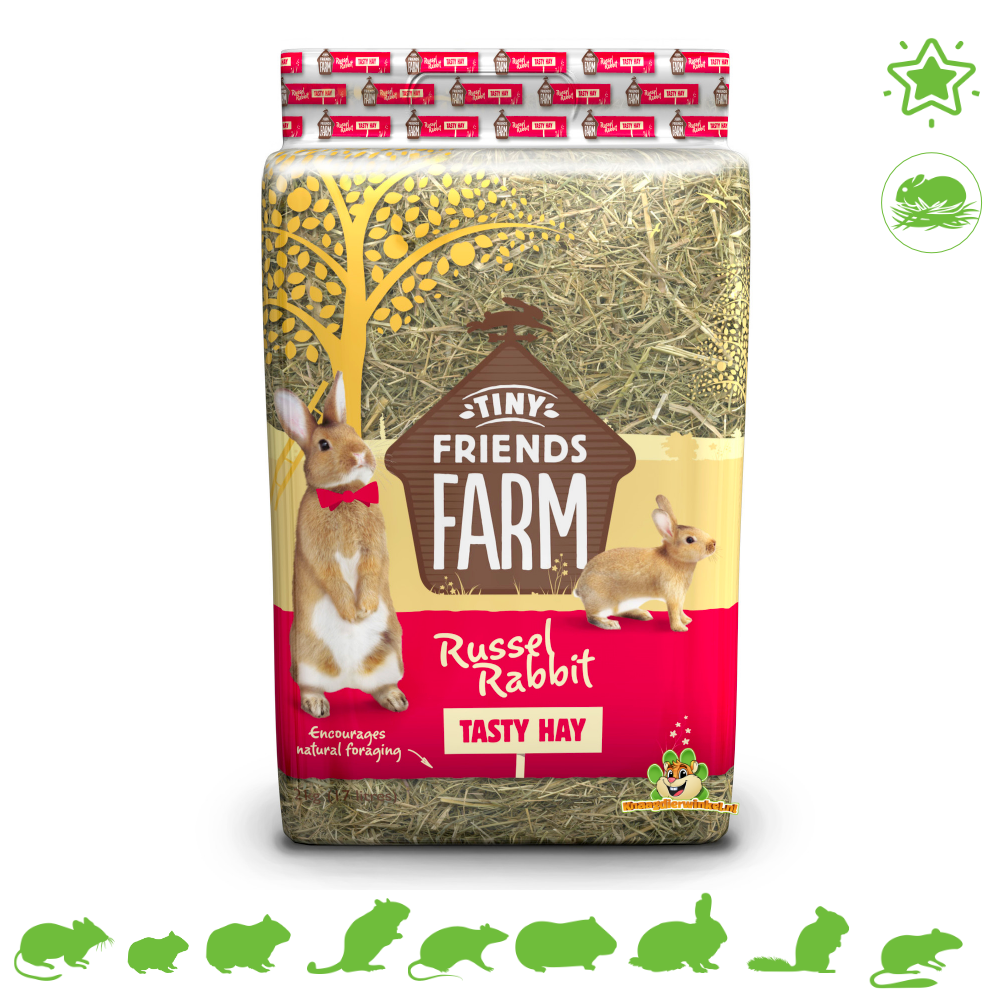 Prima hooi voor de cavia, ze vinden het lekker.
Enige minpunt is dat het erg strak in elkaar verpakt zit waardoor het eruit halen soms wat meer moeite kost.
Goed hooi, ruikt vers en fris. Mooie lange halmen en goed van kleur. Twee keer een slechter pak gehad met heel veel gruis, maar alle andere pakken tot nu toe van goede kwaliteit. Wij gebruiken dit hooi als basisvoer voor de cavia's en mengen het met kruidenhooi en timothy hooi.