Products tagged with Caviakooi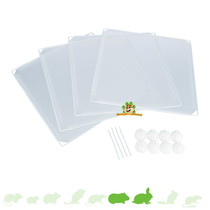 These panels can be used to expand the C&C Ren and make it bigger for the animals. The set consists of 4 panels plus mounting material. These are solid metal panels. Open lattice panels are also available.
Read more
€11,49
Deliverytime
In stock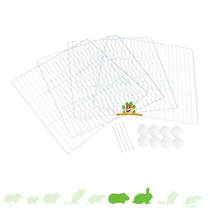 This is a separate lattice panel for the C&C accommodation. The panel is made of powder-coated plastic and metal bars.
Read more
€14,95
Deliverytime
In stock
As far as we are concerned, this is one of the best accommodations for guinea pigs and rabbits! The indoor C&C enclosure can be extended endlessly for the animals, making it a very flexible stay. The panels can be raised by means of extra panels, this is
Read more
€29,99
Deliverytime
In stock