Herbal hay cornflower & nettle 600 grams
Zaterdag verzending!

Altijd 14 dagen bedenktijd

Getest op geschiktheid

Ordered before 4 pm, delivered tomorrow!
Product description
Puik Herbal hay cornflower & nettle for rodents
Puik Herbal Hay with Cornflower & Nettle is a real treat for your rodent!
Puik Herbal Hay consists of fragrant high-quality hay, nettle leaves and cornflowers. The natural product contains a high proportion of crude fiber, which promotes good digestion. Puik Herbal Hay is ecologically grown in the hay regions of the Eifel and Alsace, where the climate is considerably drier and perfect quality is obtained. Composition
Nutritional advice Puik Herbal Hay
Puik Herbal Hay may always be freely available. Rich in fiber Sun-dried 100% natural.
For both small and large rodents and rabbits!
Hay is a natural nesting material for small rodents and an essential fiber source for larger rodents and rabbits!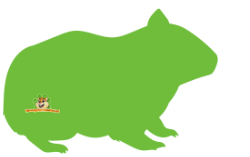 Small rodents such as Mice, Dwarf Hamster, Hamsters and Gerbils like to make a nest out of hay. Small rodents have a much smaller need for fiber, but if there is already a shortage or the need is temporarily greater, they are only too happy to nibble on the hay. As a result, hay has two functions for small rodents!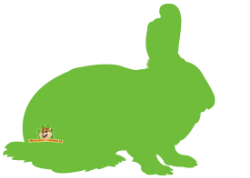 Hay is essential for Guinea Pigs, Rabbits, Chinchillas and Degus. The animals should be fed unlimited hay daily for the intestines to function properly.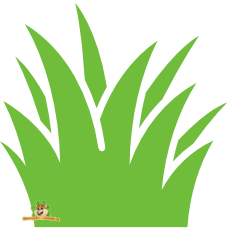 Hay is great for hamster caping! Mix the hay with your own bedding or place layers in the bedding, alternating hay and bedding. This gives the ground cover more solidity and tunnels made by the small rodents are better preserved. The hay also gives a beautiful effect to see, the color difference gives the accommodation a very natural look.
Specifications
| | |
| --- | --- |
| Content: | 600 grams |
| Composition: | Herbal hay, cornflower 2%, nettle leaf (dried) 2%. Crude protein 8.0% crude fat 2.2% crude fiber 30.0% crude ash 5.0% sodium 0.08% |
| Analysis: | - |
| Suitable for: | Rodents, Mouse, Hamster, Gerbil, Rat, Guinea Pig, Rabbit, Chinchilla, Degu |
| Particularities: | - |
Prima vers kruidenhooi, mijn cavia's begonnen er meteen van te smullen!
Onze cavia's vinden het héérlijk!
Het ziet er prima uit. Eens een andere variant kruidenhooi gebruikt. T ene beestje vindt t heerlijk, de andere lust t niet. Maar dat is een kwestie van smaak
Onze cavia's zijn er dol op!