Products tagged with Munt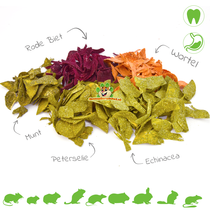 The Ham-Stake Birch Chips are crispy chips made from natural birch wood "breaded" enriched with parsley, echinacea, mint, beetroot or carrot. A unique combination of a healthy treat and nibble pleasure. The Chips also help wear out teeth and keep teeth he
Read more
The JR Farm Herbal Harvest consists of different types of wild grasses, spelt, peppermint and canary seed, which can also be found in nature. The varied mixture of flax, mohair millet, canary seed and plume millet offers maximum nibbling pleasure!
Read more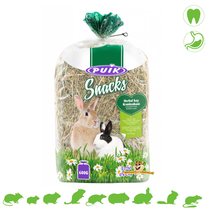 Puik Herbal Hay with Chamomile & Mint is a real treat for your rodent! Puik Herbal Hay consists of fragrant high-quality hay, chopped mint leaf and chamomile. The natural product contains a high proportion of crude fiber which promotes good digestion...
Read more
€3,99
Deliverytime
In stock
Carefully dried grasses and herbs with a very high proportion of leaves. Enriched with peppermint with a high content of crude fiber. The super premium hay for all gourmets among the rodents.
Read more
Voor 17 uur besteld dezelfde dag verzonden!

Achteraf betalen!

10 JAAR het BESTE voor knager & konijn!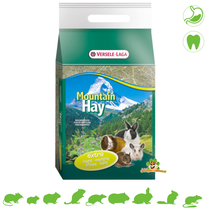 Mountain Hay - Mountain meadow hay with extra coin. The origin of this mountain meadow hay guarantees a rich botanical diversity. This 100% natural product with a mint aroma, is rich in fiber (> 30%) and promotes both the digestion and the dental care of
Read more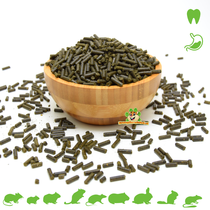 Peppermint Pellets are a delicious enrichment of the diet of rodents and rabbits. Mint is not only tasty but also very healthy for the respiratory tract, among other things. The pellets are about 4 mm in size and are made entirely from fresh mint.
Read more