Fresh BIO Vitamin Plant
Zaterdag verzending!

Altijd 14 dagen bedenktijd

Getest op geschiktheid

Ordered on weekdays before 5 pm, shipped the same day!
Product description
Fresh BIO Vitamin Plant for rodents & rabbits!
Season Product: Only available in spring and summer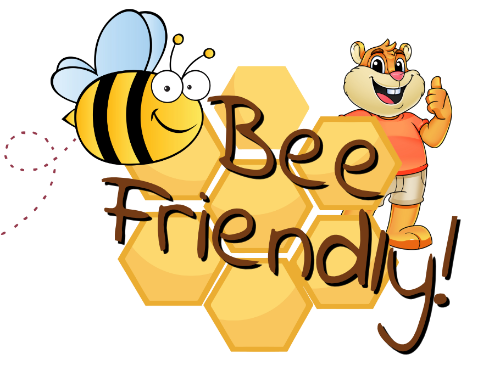 The vitamin plant, also called turtle plant, is a tasty and healthy addition to your rodent's daily menu! The plant contains many important vitamins and minerals (including calcium) that will support the health of your rodent. This plant is therefore extremely suitable as decoration for the stay and especially as supplementary feed. As the name suggests, this plant was mainly used for reptiles, but is also very suitable for rodents & rabbits. Your rodents will love to nibble on this healthy plant!
The Latin name of Fiesta is Callisia Repens. The plants cultivated by us are absolutely free from pesticides. Fiesta is a great addition to your pets' menu. You can spoil turtles, iguanas, bearded dragons, but also guinea pigs, hamsters, parakeets and parrots. Partly due to the high moisture content, vitamins and minerals, Fiësta is a healthy fresh snack. This delicacy supplies various nutrients for the digestion and intestinal flora.
WHICH PLANT SPECIES FOR WHO?
All plants available from us are suitable for rodents. However, the plants all have their own special properties. The thyme plant smells wonderfully fresh and is good for the respiratory tract, the chamomile plant has a calming and antibacterial effect, the blood sorrel works purifying the blood and the melissa is a source of vitamins and minerals, but also has a wonderful lemon scent. In short, all plants have their own special properties, colors and shapes.
Cat grass is well known in cats. This grass species helps the cat to remove hairballs, but other animals such as birds and turtles also benefit greatly from real natural plants.
HAMSTER CAPING WITH REAL PLANTS
The heart of the hamster scaper now starts to beat faster, because a fresh plant in the enclosure is of course the ultimate natural decoration of the hamster caped enclosure. We can actually go in all directions depending on the ground cover. If you use a "soil" -like ground cover such as humus, you could choose to plant the plants directly in the ground. The roots will then continue to grow in the ground. This way you have a perennial in the enclosure. How quickly the animals eat the plant depends on the rodent species. Mice, Dwarf Hamsters and Hamsters often take it easier with the plants. Gerbils on the contrary, nibble on them more quickly.
When hamster caping, you can also choose to put the plant in a pot in the enclosure. An advantage of this is that the plant can be more easily removed from the enclosure to allow it to grow.
DISPLAY NATURAL BEHAVIOR THANKS TO THE FRESH PLANTS
The plants are therefore nutritious, healthy and also have a very nice decorative function, but there is something else we should not forget. The plants promote the natural behavior of rodents. In the wild, rodents are mainly engaged in foraging for food, and rabbits are actually eating all day long. Herbivores (plant-eating animals) have a gastrointestinal system that can only work if new food is constantly eaten. The new food pushes the old through the intestines, as it were, which is why it is very important that rabbits have access to hay all day long.
In the wild, the animals choose their own diet, but a large part of the diet consists of fresh plant parts. These are chosen for their fiber, vitamins, minerals, trace elements, proteins, but also for their medicinal effect. Many plants are known for their health-promoting properties. The animals know this better than anyone and also in the wild they instinctively look for the right plant for an ailment.
Pay attention! The plants are intended as consumption for the rodents, not as ornamental plants for the home. Some plant knowledge is required to keep the plants alive and beautiful.

Specifications
| | |
| --- | --- |
| Content: | Fresh BIO Vitamin Plant |
| Suitable for: | Rodents |
| Particularities: | - |
Helaas is alweer dood. Of ik doe t totaal verkeerd met deze plantjes of ze gaan snel dood, hij kwam wel goed aan.
Mijn hamster vond het fantastisch! Omdat hij het wel erg snel opat, heb ik na 1 dag het plantje tijdelijk uit zijn verblijf gehaald. Toen zag ik dat het toch wel een zwakker plantje was, met wat schimmelige wortels.
Mooie stevige plant. Mijn hamsters smullen er van.
Hamster vind het heerlijk! Kan het plantje tegen z'n kooi aanzetten en dan knabbelt hij zelf de blaadjes eraf.