Products tagged with Tarwe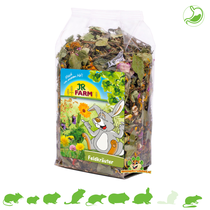 The mix of the most diverse field and meadow herbs offers a multitude of essential vitamins and minerals. The high crude fiber content ensures optimal digestion and thus improves the feeling of well-being.
Read more
This delicious BIO Brunel Plant can be eaten by rabbits, guinea pigs, hamsters, turtles, ornamental birds. The Brunel is a tasty and healthy addition to your rodent's daily menu!
Read more
Deliverytime
Out of stock
Delicious sun-ripened Guldenroede Harvest to nibble on and harvest. A healthy variation on the daily diet or a beautiful natural decoration of the accommodation!
Read more
Delicious sun-ripened ears of wheat to nibble on and harvest. Small rodents especially love these spikes. With their hands they skilfully remove the seeds from the casings and chew them up nicely. In addition to healthy fats, vitamins and minerals, the an
Read more
Voor 17 uur besteld dezelfde dag verzonden!

Achteraf betalen!

10 JAAR het BESTE voor knager & konijn!
With the JR Farm Sprinkle Forest Feeling, your rodent will imagine itself in a beautiful farm environment. With delicious crispy hay and fresh ears of corn, there is plenty to discover and gnaw on. The ground cover is 100% natural and therefore also edibl
Read more
Deliverytime
Out of stock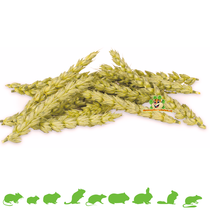 The JR Farm Nibble Aren is a mix of wheat and oats. The cheerful plumes provide a lot of nibbling fun for rodents! The spikes are also found in the natural diet of the wildlife.
Read more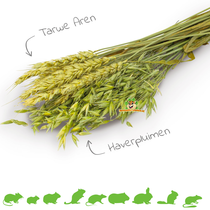 The nibble harvest consists of delicious green wheat spikes and oat plumes. These fun stems are not only wonderful to nibble on, but they are also very nice to use in a natural interior design!
Read more
Delicious sun-ripened ears of wheat to nibble on and harvest. Small rodents especially love these spikes. With their hands they skilfully remove the seeds from the casings and chew them up nicely. In addition to healthy fats, vitamins and minerals, the an
Read more