Color Wood Colored Ground Cover
Zaterdag verzending!

Altijd 14 dagen bedenktijd

Getest op geschiktheid

Ordered before 5 pm, delivered tomorrow!
Product description
Color Wood colored bedding for rodents!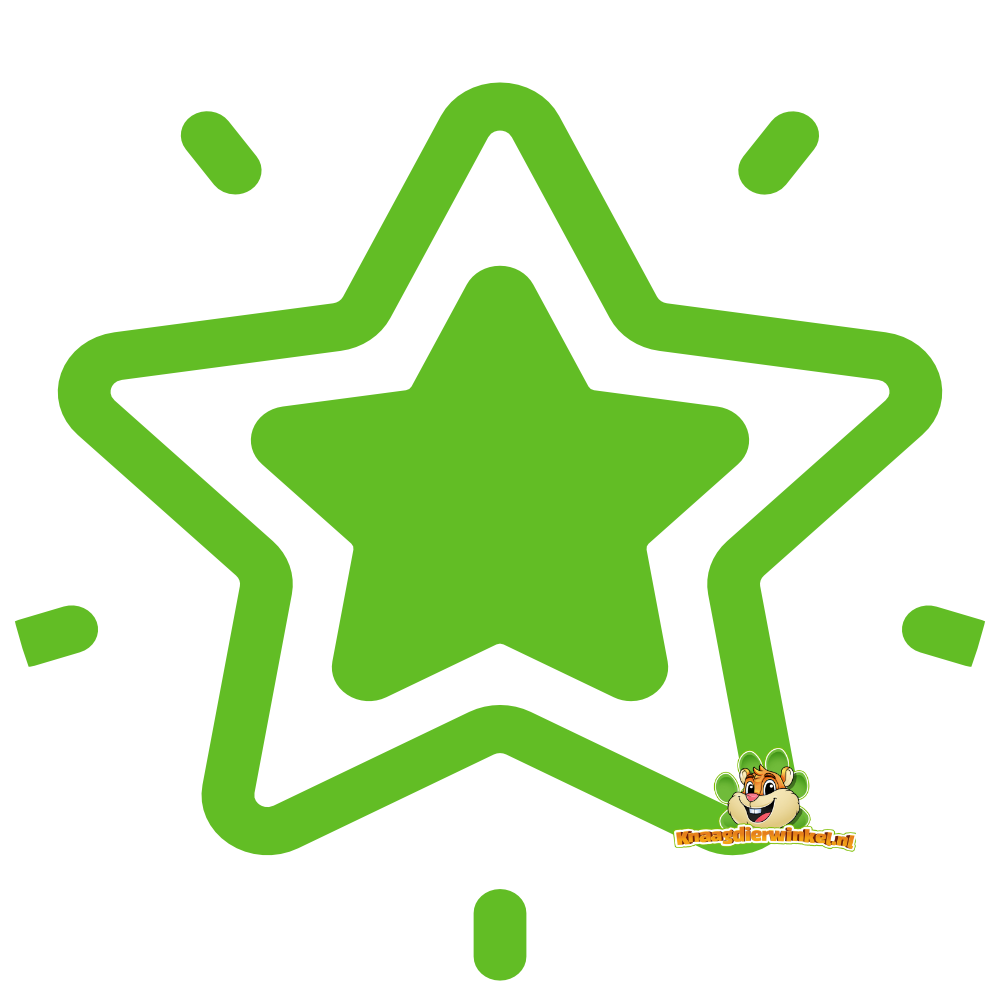 Deco
This ground cover is suitable as a deco . Use the different colors to create beautiful effects when hamster capturing
Give your rodent world even more color! The colored wood looks beautiful in the accommodation and is also 100% safe and natural. Color Wood is a safe and naturally colored wood. The wood is first treated under a very high temperature so that it is 100% free from bacteria, fungi and insects. We recommend using the wood as a decoration in a scape and not as a ground covering on its own.
✔ 100% Natural colored wood
✔ 100% resin-free and can be disposed of with green waste
✔ 100% Safe for humans, animals and the environment
✔ Lots of different colors
The wood is naturally colored especially for us, so that it is safe for humans, animals and the environment. For decorating the most beautiful scapes!
Fun fact!
With 1 pack of Color Wood you can make more than 50 rivers or 60 forest paths
Instructions for use Color Wood
Color Wood as decoration for hamster caping for small rodents (Mouse, Dwarf Hamster, Hamster, Gerbil)
Color Wood is very popular with hamster caping. The colored wood is used to add extra color accents to the beautifully decorated accommodation. For example, blue can be used to mimic a river and with green you can create a beautiful lawn or with brown a forest path. Color Wood can easily be used to brighten up your home. It often also lasts for several changes.
Color Wood as bedding for rodents and rabbits
Color Wood is not intended as a standard or standalone floor covering. In terms of absorption, Color Wood can be compared to beech chips.

Specifications
| | |
| --- | --- |
| Material: | Wood |
| Liter: | 5 Liter |
| Weight: | 750 gram |
| Suitable for: | Rodents, Mouse, Dwarf Hamster, Hamster, Gerbil | Hamsterscaping |
| Particularities: | - |
Goede kwaliteit alleen de kleur lila is veel paarser dan op de foto
Ik vind dit echt geweldig! Je kunt alle kleuren gebruiken die je maar wilt. Ik doe niet de hele bak ermee maar als ik ga scapen voor mijn hamsters dan maak ik hier een riviertje van of een bospad bijvoorbeeld. De kleuren zijn ook echt preachtig.
yvonne v langeveld
22 April 2021
ik vind deze geweldig dat ik alle kleurren wil ziet erg gaaf uit
Super leuk om accenten mee aan te brengen in je scape! de snippers zijn niet scherp maar voelen aangenaam.
Leuke en mooie toevoeging voor de bodembedekking!
super leuk dit!! ik heb ratjes en ze vinden het leuk om alles door het hok te verplaatsen. het is een flinke zak dus je kan wel even vooruit!!

leuk om nieuwe kleurtjes te proberen