Icepod for Rabbits and Rodents
Grootste Knaagdierwinkel van Europa

Altijd 14 dagen bedenktijd

Zaterdag verzending
Product description
Icepod for Rabbits and Rodents!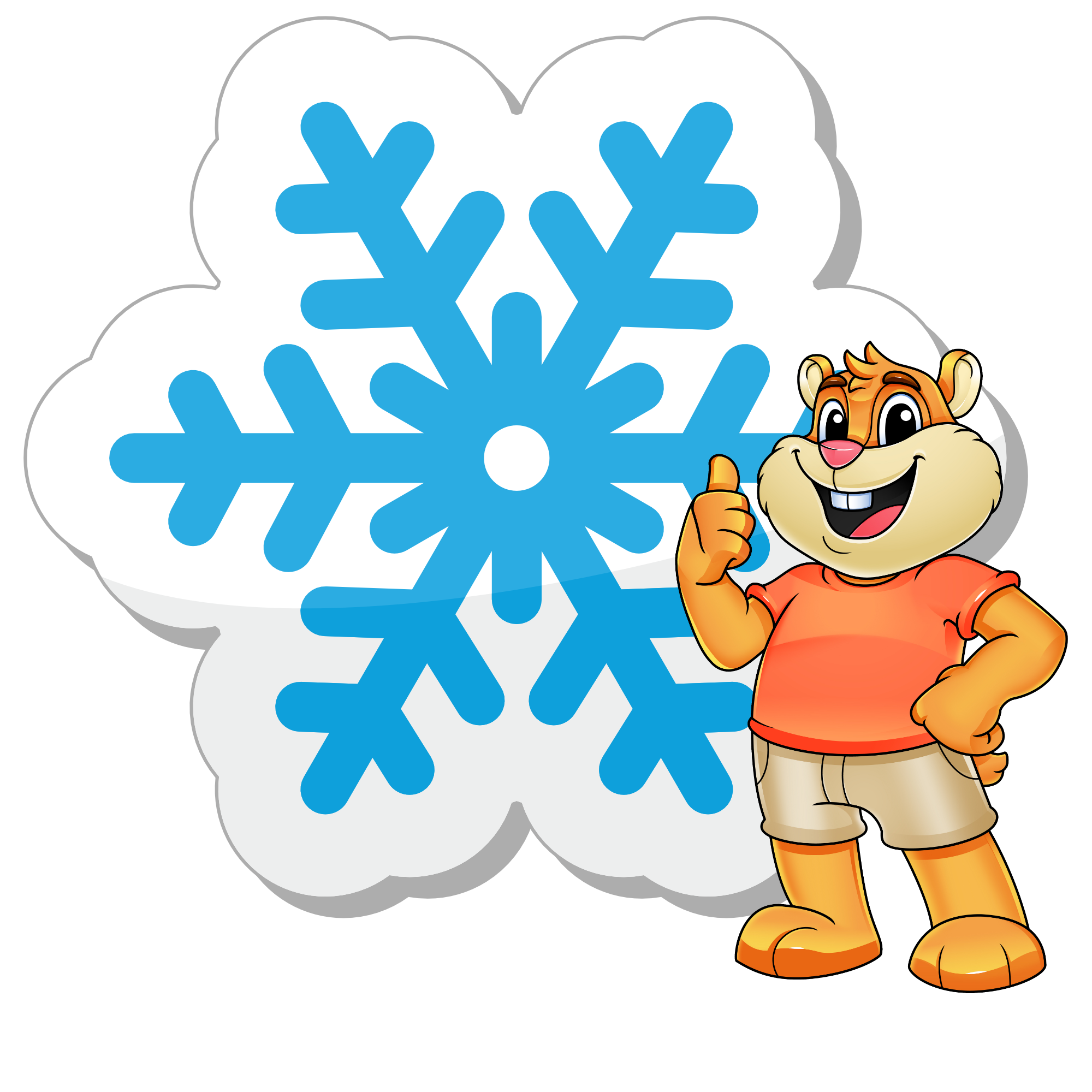 The Icepod is ideal for hot days. The nice pink disc will give your rodents a wonderful cooling when the animals are warm. Rodents can get warm quickly because of their fur, some animals such as Rabbits can't stand the heat very well. It is therefore good to give them the opportunity to cool down. The animals will lie comfortably on the Icepod with warmth. The Icepod has a diameter of 21 cm and is made of a sturdy material and stays cool for hours.
✔ Supports body temperature regulation
✔ Provides cooling during hot days
Instructions
Place the Icepod in the freezer for 3 - 4 hours and it is ready to use.
The Icepod is made of hard plastic and in principle suitable for all animals. Due to its size, we recommend the Icepod in particular for larger rodents and rabbits. Because the Icepod is made of hard plastic, we recommend that you only use it under supervision on animals that can gnaw on it.
Specifications
| | |
| --- | --- |
| Material: | Plastic |
| Dimensions: | 21 x 21 cm |
| Diameter: | Ø 21 cm |
| Suitable for: | Rodents, Rat, Guinea Pig, Rabbit, Chinchilla, Degu |
| Particularities: | The gel with which the Pod is filled is safe for animals. The ICEPOD should be used under supervision. |
GEWELDIG! Mijn konijnen zijn er blij mee!
Erg blij mee, helemaal nu de zomers zo warm zijn. Ik kan geen airco bekostigen en op deze manier kan ik toch mijn diertjes koel houden
Mijn ratties hebben ze goedgekeurd, daar gaat het tenslotte om.
Het konijn is verslaafd aan de ICE POD tijdens de warme dagen en herkent de POD aan de kleur als ik kom aangelopen.
Snelle levering. Icepods werden zeer gewaardeerd door mijn konijnen.
Cavia's vinden het heerlijk verkoelend, ze gaan er languit overheen liggen of tegenaan.
Fijn model , en konijnen kunnen het niet kapot knagen
Ik had hem voor de hamster gekocht maar daar was hij verl te groot voor.Ik denk dat hij voor grotere knaagdieren heel fijn is.
Mijn konijnen vonden het erg fijn met het warme weer om een verkoeld plekje te hebben
Zeer handig in de zomer. Konijnen gaan er echt tegen aan liggen en is bijt-proof.
Aanrader dus
Top product.
Mijn konijnen hebben er met de warme dagen echt profijt van gehad.
Ze lagen er heerlijk op, of met hun pootjes of kin.
Rachelle
01 December 2020
De konijnen vinden het heerlijk om naast de icopod te liggen bij warm weer. Doet goed waar die voor bedoeld is.
Niet stuk te krijgen
Wordt regelmatig gebruikt in de zomer
Zeer tevreden!
Een musthave voor alle konijneneigenaren! Ideaal voor de warme dagen en 1 van onze beste investeringen! Onze konijntjes hebben er zoveel comfort en profijt van! Konijntjes kunnen slecht tegen warmte en deze icepods bieden verkoeling voor ze. Wij hebben 2 konijntjes in een grote ren in de woonkamer en boven de 21 graden leggen we de icepods in de ren. Ze vinden het heerlijk en gaan er tegen aan liggen. We hebben in totaal 6 icepods, 4 in de vriezer en 2 in de ren, zodat we ze om de paar uur kunnen verwisselen.
Goed netjes op tijd geleverd
Konijntjes hebben er deze warme zomer veel aan gehad.
De ice pod heeft een perfecte vorm, en hunnen ze niet kapot knagen
Cavia's vinden dit heerlijk als het zo warm is!
sabine bakker
28 August 2020
als ik hier de reviews lees, zijn alle konijnen en knagers er dol op. ik heb 5 konijnen en had 5 ice pods gekocht. ze kijken er helemaal niet naar om! het enige dat ze doen is een beetje water oplikken dat er langs loopt als de ice pod gaan ontdooien. voor mij dus helaas een ware aanfluiting!
Werkt perfect en makkelijk
Snelle service, fijn product!
Mijn cavia's vinden het heerlijk om op te liggen met de warme dagen.
Een top artikel Mn konijn wil er niet afkomen , gelukkig heb ik er 2 gekocht
Blijft heel lang warm, heerlijk voor je knaagdier!
De Ice Pod is makelijk in gebruik en ons konijn was erg blij mee tijdens de hete dagen.
Charlotte
01 September 2018
Deze kwamen goed van pas tijdens het warme weer. M'n konijn heeft er heerlijk op gelegen
Werkt prima, blijft alleen niet heel lang koud. Mijn hamster had er wel veel plezier van tijdens de hittegolf.
Top produkt!
Onze Vlaamse reus ligt er met warm weer languit overheen.
Heb er twee gekocht, zodat je kunt omwisselen, zodra er 1 ontdooid is, of niet meer cool is.
Aanrader dus!!
Onze konijnen hebben de hete dagen doorstaan mede dankzij de icepod.
Perfect. De cavia,s vinden het geweldig.
Mijn konijnen liggen er constant op.je houd ze alleen geen 4 uur koel.het beste kan je er meerdere nemen om ze af te wisselen.Ik heb namelijk twee konijnen.
Geweldig! me Ratjes vinden het heerlijk om erop te liggen als het echt te warm en ik hoef niet bang te zijn dat als ze het kapot knagen dat het niet giftig is wat erin zit! echt top!
Gemakkelijk in gebruik, blijft lang koel, en mijn cavia's vinden het heerlijk om er op warme dagen op of tegenaan te liggen.
De Icepod is echt ideaal voor knaagdieren. Mijn Konijnen en Cavia's hebben er allemaal eentje. Ik heb er zelfs een paar extra in de diepvries liggen, zodat ik ze makkelijk kan omwisselen, dan hebben de dieren altijd verkoeling.
Silvie Dupont
21 October 2015
is goed voor in de zomer.
mijn hamsters knagen er niet aan .
en is goed van grote.
geweldig ding! ik ben er heel blij mee en mijn konijnen ook