Zaterdag verzending!

Altijd 14 dagen bedenktijd

Getest op geschiktheid

Ordered before 4 pm, delivered tomorrow!
Product description
Trixie Rock Bake 10 cm
The Trixie Rock Bowl can be used as a food bowl for rodents. In addition, the tray is also suitable as a sandbox for small rodents. You can fill the tray with, for example, Chinchilla sand or Gerbil sand and your little rodent can take a bath
The outer edge has a stepped shape, so that the smallest rodents can easily reach it.
The Rock Bowl is made of animal-friendly and food-friendly polystyrene (synthetic resin). The Ros Bowl has a special natural look and is designed in a jungle theme.
✔ polyester resin, material suitable for foodstuffs
✔ stairs on the inside, for easier access to water or food
✔ natural look
✔ easy to clean due to smooth finish inside
x Do not wash in warm water or use soap, this can damage the material.
Store Store Store Store Store Store Store
Specifications
| | |
| --- | --- |
| Material: | - |
| Dimensions: | - |
| Diameter: | - |
| Content: | - |
| Suitable for: | Knaagdieren |
| Particularities: | - |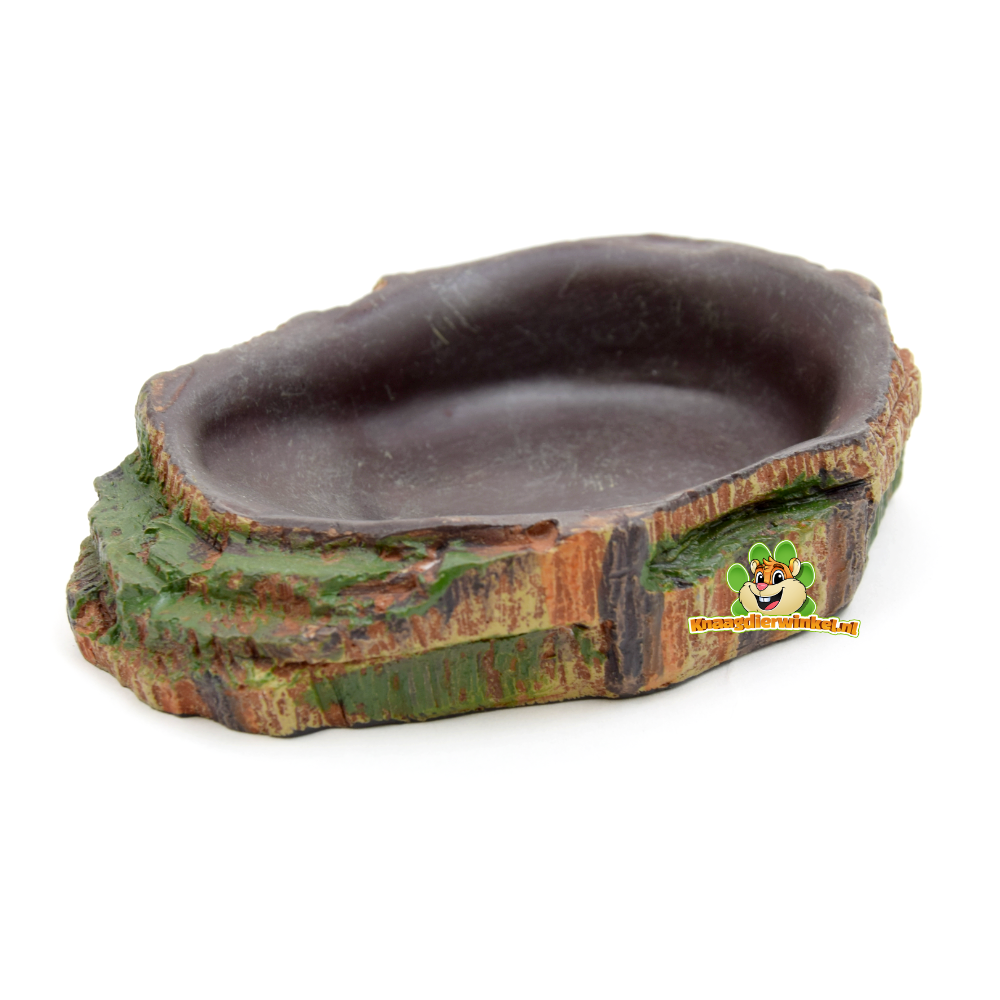 Mandy van Ruiten
12 April 2021
Een heel mooi en klein bakje. Ik dacht het alleen te gebruiken als water bakje en daarvoor is het helaas niet geschikt dan laat de lak/verf los.
Mooi voerbakje, perfect voor mijn russische dwergjamster.
Heel mooi bakje. Perfect voor mijn dwerghamster.
Elsje de Visser
05 August 2018
Bij het uitpakken viel de maat me een beetje tegen. Ik heb er geen rekening mee gehouden dat er n vrij brede rand omheen zit waardoor er nog maar weinig van het uitgeslepen gedeelte overblijft. Ik zou adviseren 1 maatje groter te bestellen. Tenzij je echt op zoek bent naar n piepklein bakje.. dan is dit natuurlijk perfekt. Heel mooi natuurlijk van kleur en hij blijft ook nog steeds mooi.
Ik had verwacht dat het bakje toch wel wat groter zou zijn. De maat viel mij helaas tegen, maar had het zelf ook beter kunnen inschatten. De kwaliteit is echter heel goed en ziet er ook heel natuurlijk uit.
Jolien J.
01 January 2018
Koper heeft geen omschrijving achtergelaten.