Health products for Rabbits in the Rabbit Webshop
Buy Health Products for your Rabbit easily at DRD Rodent Shop®, the online Rabbit Webshop for all your Rabbit toys and accessories. For the best health products for your rabbits, you have come to the right place in our Rabbits webshop...
Read more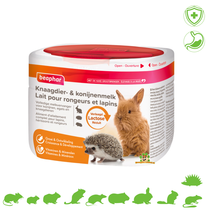 Beaphar Rodent & Rabbit Milk is a complete milk substitute for young (dwarf) rabbits, guinea pigs, hedgehogs (> 50 grams), chinchillas, degus, mice, rats, hamsters and gerbils. Also suitable as a supplement to breast milk, during weaning and for pregnant,
Read more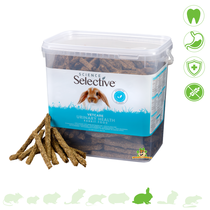 Rabbits have an unusual calcium metabolism. In cats and dogs, calcium absorption is regulated at the gut level and adapted to the requirements of the body. An excess of calcium in the diet is excreted in the feces. This is different in rabbits and calcium
Read more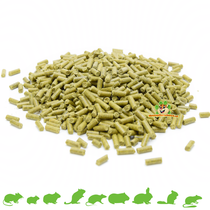 These parsley pellets are not only very tasty, they are also an ideal source of vitamin C and support the immune system of your beloved rodent. Very important for guinea pigs, for example, since these animals cannot produce the necessary vitamin C themsel
Read more
The Vitamin Drops help to prevent vitamin deficiencies and increase the natural resistance of the animals.
Read more
€3,95
Deliverytime
In stock
Voor 17 uur besteld dezelfde dag verzonden!

Achteraf betalen!

10 JAAR het BESTE voor knager & konijn!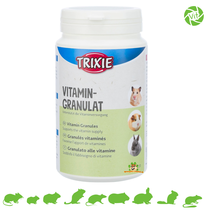 Supports the vitamin supply of your rodent and prevents vitamin deficiency. The vitamin granulate is tasty and very healthy for all rodents. If vitamin drops cannot be used, the granulate is an ideal replacement.
Read more
€4,99
Deliverytime
Out of stock
Beaphar wound ointment supports the recovery of superficial injuries and dry or damaged skin in dogs, cats and rodents. Contains Aloe Vera and Calendula to make the skin supple.
Read more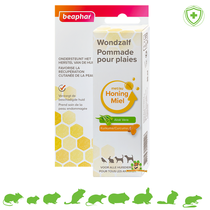 Beaphar wound ointment supports the recovery of small wounds or damaged skin in your pet. Contains honey, turmeric, aloe vera and essential oils to repair and protect superficial wounds and dry and damaged skin.
Read more
Buy Health Products for your Rabbit easily at DRD Rodent Shop ® The Rabbits Webshop for your Rabbit!
For the best health products for your rabbits, you have come to the right place in our Rabbits webshop. Here you will find different types and brands of health products against Myiasis, parasites and much more, for an attractive price. Ordering is easy and fast at DRD Rodent Shop ®
Rabbits are very sensitive animals. It is therefore very important to contact us immediately in case of symptoms of illness. Below we have described some dangerous rabbit diseases. Fortunately, rabbits can be vaccinated against most diseases.
Symptoms Myxomatosis
Swelling of the eyelids, ears, mouth and anus. Often the eyes become inflamed and pussy. At a later stage, the rabbit can develop pneumonia resulting in death. Depending on the strain of the virus, lumps may also appear on the ears, back and mouth.
Symptoms RHD-1 and RHD-2
A rabbit with RHD can die suddenly, without any prior symptoms. In a milder form of the infection, the rabbit is lethargic, short of breath, stops eating and has a fever. In addition, the rabbit may have diarrhea and bloody nasal discharge. The animal often dies from internal bleeding. Contrary to the original RHD virus, the variant RHD-2 can also cause death in hares.
Prevention
There is no treatment for the diseases. Myxomatosis and RHD are prevented with a vaccination. It is also important to maintain good hygiene. Do not pick grass or dandelions where wild rabbits are also present and avoid contact with infected animals or manure from infected animals.
Rabbit vaccination schedule
Various vaccines are available in the Netherlands for rabbits that offer protection against Myxomatosis, RHD-1 and RHD-2. The duration of protection of the vaccines against RHD-2 is still under research and varies between 6 and 12 months per vaccine.
| | |
| --- | --- |
| Myxomatosis | : Annual |
| RHD-1 | : Annual |
| RHD-2 | : Semi-annually or annually |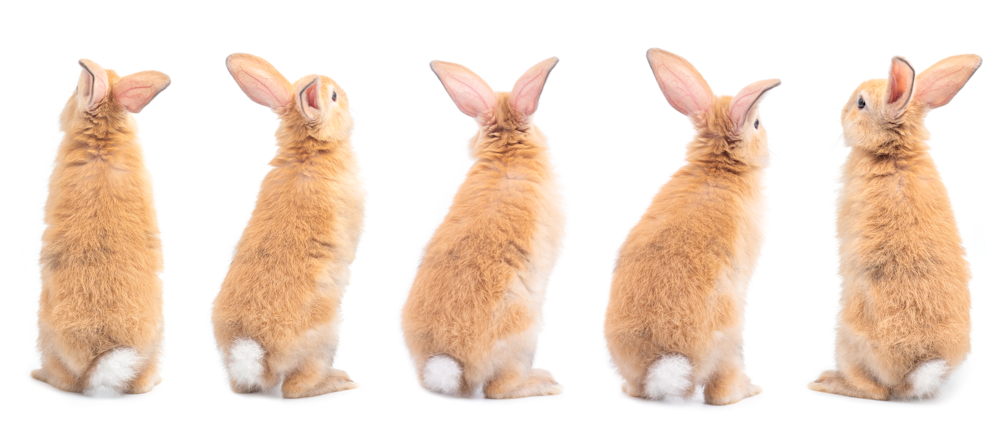 Save