Vita Verde Hay Wild Roses 500 grams
Zaterdag verzending!

Altijd 14 dagen bedenktijd

Getest op geschiktheid

Ordered before 5 pm, delivered tomorrow!
Product description
Vitakraft Vita Verde Hay Wild Roses 500 grams
Hay is the basic diet of your rodent and rabbit. This delicious herbal hay contains parts of Wild Roses. A delicious part of a complete meal for your rodent and rabbit.
✔ Sorted by hand
✔ Contains a high content of crude fiber
✔ With natural vitamins, minerals and trace elements
Thanks to its high crude fiber content, the herbal hay is an indispensable, natural food for all gnawing meals. It contributes to the important microbial digestion and must be sufficiently present as a basis (on average 2 handfuls per animal, per day), this applies to larger rodents, such as rabbits. It contains important natural vitamins, minerals and trace elements.
This hay is carefully harvested, dried and sorted by hand. Contains aromatic wild roses.
Wild Rose: This natural herb is known for its beneficial effects on digestion.
For both small and large rodents and rabbits!
Hay is a natural nesting material for small rodents and an essential fiber source for larger rodents and rabbits!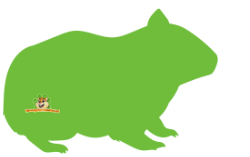 Small rodents such as Mice, Dwarf Hamster, Hamsters and Gerbils like to make a nest out of hay. Small rodents have a much smaller need for fiber, but if there is already a shortage or the need is temporarily greater, they are only too happy to nibble on the hay. As a result, hay has two functions for small rodents!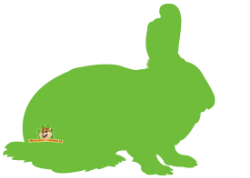 Hay is essential for Guinea Pigs, Rabbits, Chinchillas and Degus. The animals should be fed unlimited hay daily for the intestines to function properly.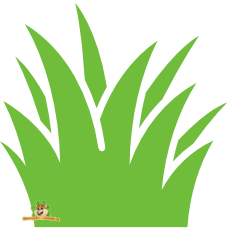 Hay is great for hamster caping! Mix the hay with your own bedding or place layers in the bedding, alternating hay and bedding. This gives the ground cover more solidity and tunnels made by the small rodents are better preserved. The hay also gives a beautiful effect to see, the color difference gives the accommodation a very natural look.
Specifications
| | |
| --- | --- |
| Content: | - |
| Composition: | - |
| Analysis: | - |
| Suitable for: | Knaagdieren |
| Particularities: | - |
Vita Verde hooi Wilde rozen is de absolute favoriet van mijn konijn Pip.
Mijn konijnen eten dit hooi het beste. Ik heb al eens andere smaken en soorten geprobeerd, maar dat ging er niet in. Deze bevalt dus goed