Rodent Wheel Looprad 28 cm
Gratis verzending binnen Nederland vanaf €35,-
Gratis verzending naar België vanaf €45,-
Altijd 14 dagen bedenktijd
Veilig en achteraf betalen

Ordered before 4 pm, delivered tomorrow!
Information
Trixie Rodent Wheel Walkrad 28 cm
Chewable for the real gnaws among the rodents!
The Rodent Wheel by Trixie is made of hard metal. The metal of the wheel is powder coated. With powder coated metal a powder layer is applied and cured in an oven. This makes the running wheel particularly gnawing resistant and the coating can not be easily choked off. The wheel is particularly suitable for real rodents, such as Gerbils & Degoes.
Plus points Trixie Rodent Wheel Looprad 17 cm
✔ Made of metal making 100% gnawing and easy to clean
✔ Fairly supple despite the fact that there is no ball bearing
✔ Tread consisting of fine meshes where the legs or nails can not get stuck
✔ Powder coated for extra strength
✔ Very suitable for real gnawers who gnaw everywhere
Cons Trixie Rodent Wheel Looprad 17 cm
━ No ball bearing
━ Walking wheel is less quiet
━ This running wheel is made of flexible metal. For that reason, the running wheels are often not perfectly shaped, but can easily be bent into the correct shape.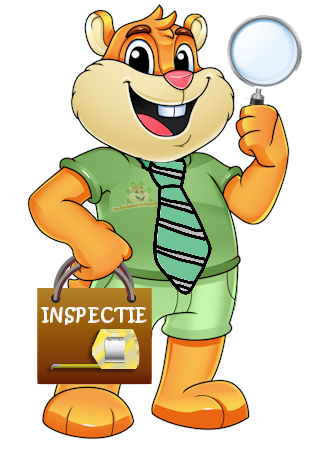 LOOPRAD INSPECTION!
It is good to know that all our walkways are personally checked by us before they are sent.
Specifications
| | |
| --- | --- |
| Diameter: | - |
| Afmetingen: | - |
| Materiaal: | - |
| Geschikt voor: | Knaagdieren |
Super looprad je moet alleen de ophang pinnetjes even met silicone insmeren dan piept hij niet meer.
Onze degoes vinden dit radje geweldig en wij zijn ook erg blij dat we eindelijk een radje hebben dat ze niet opeten. Echter wordt dit radje verkocht met de belofte dat door de standaard de dieren niet vast kunnen komen te zitten. Dit blijkt niet te kloppen voor onze beesten. Als ze met zijn drieën tegelijk willen rennen, is het al meerdere malen voor gekomen dat één zich vasthoud aan het radje en vast komt te zitten tussen de spijlen en de standaard bovenin. Ze komen tot nu toe wel los na een paar seconden en lijken geen pijn te ondervinden van hun beknelling al zijn ze even van slag. Ook vind ik het heel naar om dit te aanschouwen. Ik heb zelf de beknelling gevoeld en dit valt mee qua druk. Toch is het lastig in te schatten hoe dit voor mijn degoes is en zeker als ze een keer met een gevoelig lichaamsdeel ertussen komen, zoals hun kop of hun staart. Ik hoop dat ze dit vasthouden snel afleren en dat het tot die tijd bij alleen kleine ongelukjes blijft.
We hebben dit rad voor dierendag voor onze Degoes gekocht. Het is niet makkelijke een goed loopradje voor ze te vinden die ze niet meteen opeten. Dit radje is echt ideaal, het is knaagvast, veilig en erg makkelijk schoon te houden. Ik ben blij dat we dit radje hebben besteld en is zeker een aanrader voor Degoes!