Products tagged with Zuignap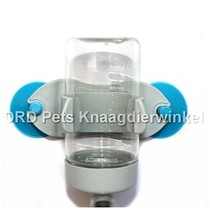 The Ferplast drinking bottle has been specially developed for the Mini Duna Hamster + Decor cage. The Drinky 150 comes with a holder and suction cups to fix the bottle in the Ferplast Mini Duna. If the drinking bottles are used other than intended and pla
Read more
Ferplast drinking bottle especially for the Combi 1 and Combi 2 hamster cages. The Drinky 75 comes with a holder and suction cups.
Read more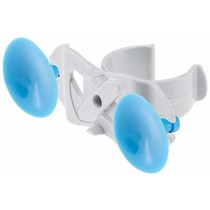 The Ferplast Drinky Clamp is a special suspension system for the Drinky 75 and Drinky 150 drinking bottles. These drinking bottles are used at the Ferplast Duna Multy and Duna Hamster cages. Thanks to the suction cups, the drinking bottle can be attached
Read more
The Ferplast Sippy drinking bottle stands for convenience and quality. The Sippy bottle has a stainless steel valve, which guarantees an excellent seal. Equipped with a plastic screw and suction cups to attach to bars as well as smooth surfaces.
Read more
Voor 17 uur besteld dezelfde dag verzonden

10 jaar de GROOTSTE voor uw knaagdier

Zaterdag verzending
Suction cup Sippy Blue. Ferplast suction cups Sippy Blue. These are blue suction cups that belong to the Ferplast Sippy drinking bottle. Delivered per piece.
Read more
Handy suction cup with clamp for hanging something in a terrarium or aquarium.
Read more