Products tagged with Ogen
For a mild cleansing of eyes and eye environment. The Trixie Eye Balm is suitable for dogs, cats and rodents. In the summer this balm is good to use against tearing eyes in for example outside rabbits. Through the eye balm regul ...
Read more
Eye ointment for rodents Diagnos 5 ml Beaphar eye ointment for rabbits, rodents and birds. For use on irritated and damaged eyelids and connective tissue. Instructions: Remove all dirt around the eye with a water-soaked ...
Read more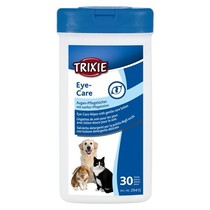 Nurturing wipes that easily remove dirt and tear fluid. The wipes contain a mild cleansing lotion that can be used to clean the entire face and area around the eyes. Also handy for traveling!
Read more
Eyebright eye drops contain an extract of Euphrasia in an isotonic solution (based on natural salts and acid) and soothes, nourishes and relieves with irritated, red and watery eyes. Eyebright eye drops naturally restores equally ...
Read more
Voor 17 uur besteld dezelfde dag verzonden

10 jaar de GROOTSTE voor uw knaagdier

Zaterdag verzending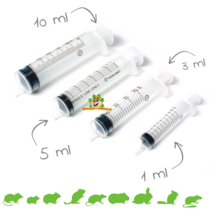 Feeding syringe 3-part, 1 ml. Suitable for feeding small animals. Thanks to this feed syringe you can feed young (motherless) rodents. The syringe is also suitable for administering medication to your rodent.
Read more
Oculoheel is a homeopathic medicine for use in eye irritation and allergic conjunctivitis.
Read more