Products tagged with Graafbak
With the JR Farm Back to Instinct Snuffelbox you awaken the primal instincts of your rodent or rabbit and give you the opportunity to extensively dig, play, hide and of course sniff in the Snuffelbox with a low-dust filling.
Read more
This fun bucket comes with a ladder and 5 kg of sand. Now the real play can begin! Ideal for rabbits to burrow in.
Read more
The Trixie Dig Tower is a fun dig and play area for small rodents! Thanks to the plexiglass you can optimally enjoy yourself with your small rodent, while it can make beautiful corridors.
Read more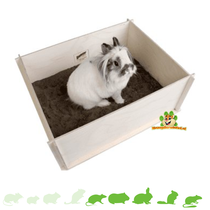 Digging, digging, digging - that's rabbits' most natural and favorite activity! And that's exactly what they do in bunnyNature's spacious DiggingBox! They can practice their natural behavior here to their heart's content and just "be a rabbit" "- without
Read more
€54,99
Deliverytime
In stock
Voor 17 uur besteld dezelfde dag verzonden!

Achteraf betalen!

10 JAAR het BESTE voor knager & konijn!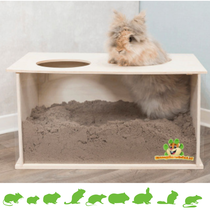 The Trixie Digging Bucket gives rabbits the opportunity to show their natural behavior and that is, of course, digging! The bucket is made of untreated natural wood and has two entrances/exits. Thanks to the plexiglass plate, you can observe your rabbit w
Read more