Zaterdag verzending!

Altijd 14 dagen bedenktijd

Getest op geschiktheid

Ordered before 4 pm, delivered tomorrow!
Product description
Supreme Tumblefresh ground cover for rodents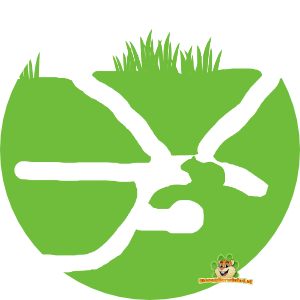 Hamsterscaping
This bedding is very suitable for scape for small rodents, such as Mice , Dwarf Hamster , Hamsters and Gerbils . It is an easy and pleasant to dig ground cover in which tunnels remain in place.
Tumblefresh is an ultra-absorbent, super-safe bedding for all rodents and rabbits. Tumblefresh 8.5 L is suitable for mouse, hamster, gerbil, rat, guinea pig, chinchillas, degus, hedgehogs and even ferrets, reptiles and birds. Tumblefresh 8.5 L is also ideal for hand-reared animals or requiring post-operative care. A big advantage of Tumblefresh is that it is virtually dust-free and hypoallergenic, so very suitable for rodents that have an allergy. But also very handy for allergy sufferers, no more problems with dust!
✔ Reduces unpleasant odors
✔ Soft and hypoallergenic
✔ Made dust-free
✔ Very absorbent
✔ Environmentally friendly
Tumblefresh helps prevent odors and lasts longer than traditional ground covers. In addition, Tumblefresh is good for your rodent and the environment! No trees are cut down to make Tumblefresh - that's why the natural color of Tumblefresh can vary. Tumblefresh is a natural product, made from excess wood pulp that is an excellent compost after use.
Instructions for use Cotton & Cotton
For small rodents (Mouse, Dwarf Hamster, Hamster, Gerbil)
Apply a thick layer of at least 20 cm in the enclosure and let the animals do the rest. They will dig to their heart's content and make the most beautiful corridors! A hamster change can sometimes last up to three months.

For larger rodents (Rat, Guinea pig, Rabbit, Chinchilla, Degu)
Spread a layer of about 10 cm thick in the enclosure and tamp it lightly until a layer of at least 5 cm remains. Depending on the rodent, change it as soon as it starts to smell. Only remove the dirty spot from the cage every week and leave the rest. Then refill the cage as needed.

To keep
Keep the ground cover especially dry and cool.
Store Store Store
To keep
Specifications
| | |
| --- | --- |
| Material: | wood pulp |
| Liter: | 8.5 Liter | 17 Liter |
| Weight: | 1.8 kg | 4 kg |
| Suitable for: | Rodents, Mouse, Dwarf Hamster, Hamster, Gerbil, Rat, Guinea Pig, Rabbit, Chinchilla, Degu |
| Particularities: | - |
Zeer goed spul! Absorbeert goed en mijn konijn vindt het zelfs lekker om er soms van te eten ;)
Prima spul om in te graven.
Er zit wel wat een vreemde geur aan.
Apart geurtje maar helemaal niet verkeerd. Vind het een leuke bodembedekker. Wel wat stoffig maar niet extreem.
Een hele goede bodembedekking waar de hamstertjes ook nog tunnels in kunnen graven.
Ik was enorm benieuwd hoe deze bodembedekking zou voelen en teleurgesteld ben ik echt niet! Het absobeerd ENORM goed en neemt goed geurtjes af en het belangrijkste voor de hamster: het is enorm zacht. Bij zaagsel is het vaak zo dat het 1 grote klont is en dat je dat dan zelf uit elkaar moet halen maar Tumblefresh zijn allemaal soort van zachte korreltjes en die zitten allemaal los van elkaar, net als Carefresh. Het is een aanrader!
Tumblefresh is zacht, hypoallergeen en ideaal voor het graven van tunnels en het bouwen van nestjes. Het wordt van milieuvriendelijk materiaal gemaakt en hoewel de prijs hoger ligt dan bij bijv. zaagsel, gaat Tumblefresh veel langer mee. Ook is het ideaal om te combineren met een andere bodembedekker voor nog meer graafplezier. Kortom: wat ons betreft de superster onder de bodembedekking!
Marlies
06 September 2015
Heel fijn spul. Lekker stevig, maar de hamster kan er ook goed doorheen graven. Het ruikt in het begin alleen een beetje vreemd, maar na even wennen merk je daar niks van. Stoft praktisch niet, en het is lekker zacht. Mijn hamster vind het ook prima als nestmateriaal.