Spices Package
Zaterdag verzending!

Altijd 14 dagen bedenktijd

Getest op geschiktheid

Ordered before 5 pm, delivered tomorrow!
Product description
Spices Package
The rodent grocery seasoning package is a packed seasoning package for all rodents and rabbits. Surprise your rodent or rabbit with this fun package. Rabbits and Guinea pigs especially love the freshly dried herbs and vegetables!
❤ 100% Naturally Dried Herbs
❤ Healthy & Delicious
❤ Supports digestion and resistance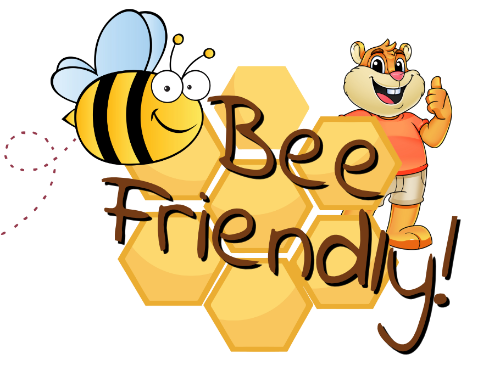 Herbal Package Appetite & Digestion
The Herbal Package Appetite & Digestion is a collection of herbs that stimulate the appetite and stimulate digestion. This makes this spice mix extremely suitable for animals that are (or have been) sick or are going through a stressful period. It is especially important for guinea pigs and rabbits to keep digestion going. These animals are therefore never allowed to fast. A sick guinea pig or sick rabbit may not feel like eating anything. This spice mix could then be given to ensure that the animal starts to eat something again *.
Composition
Dried peppermint leaves, dried dill, dried parsley, dried chervil, dried dandelion leaves, dried plantain, meadow hay
* Always consult a veterinarian in case of illness.
Spices Package Autumn Mix Composition
Dandelion Root, Carrot Chips, Grainless Drops Carrot, Alfalfa, Carrots, Hibiscus, Parsley Stems, Calendula, Cucumber Slices, Herbal Cookie Nettle & Carrot, Meadow Hay, Pumpkin Seeds, Wheat Ears
Herbs Package Herbs Melange Cookie Raspberry & Parsley Composition
Parsley, oat flakes, wheat flakes, beetroot, pea flakes, alfalfa, ribwort, birch leaf, carrots, marigold, nettle, puffed wheat, puffed corn, oatmeal, cornflowers, melissa, dandelion, raspberry, blackberry leaves
Spices Package Vegetable Mix Composition
Broccoli, Dried Green Pepper, Tomato Flakes, Burdock, Parsnip Cubes, Zucchini Cubes, Cucumber Slices, Leek Flakes, Meadow Hay
Spices Package Valentine Snack Mix Composition
Strawberry Hearts, Hearts Alfalfa, Beetroot, Grainless Herbs & Blossom Heart, Grainless Hearts, Nibble Hearts, Meadow Hay, Cornflower Red, Cornflower Pink
Calming Herbal Blend Composition
Chamomile Flowers, Dill Stems, Lavender, Mountain Meadow Hay
Storing herbs
It is important to keep herbs in a dark, dry and well-ventilated place. Moisture is bad for the quality of herbs. If moisture gets into herbs, they can mold. That is why our herbs are never packed in plastic and only in paper.
! Herbs should not be stored in plastic.

Specifications
| | |
| --- | --- |
| Content: | Herbal Blend |
| Composition: | See Description |
| Analysis: | See Description |
| Suitable for: | Rodents, Mouse, Dwarf Hamster, Hamster, Gerbil, Guinea Pig, Rabbit, Chinchilla, Degu |
| Particularities: | - |
Mijn cavia's zijn dolblij met dit pakketje! De koekjes worden met veel plezier opgegeten. Ze piepen al wanneer ze horen dat ik de doos open...
Ontzettend leuk pakket..echt boordevol hartjessnacks in allerlei soorten en maten