Zaterdag verzending!

Altijd 14 dagen bedenktijd

Getest op geschiktheid

Ordered before 5 pm, delivered tomorrow!
Product description
Cone Rodent & Rabbit Easter Edition
A cozy cone filled with treats and fun for your rodent or rabbit, how nice is that! We have put together a nice cone for the animals, whereby we have of course made a distinction between omnivores and herbivores. The diet of a rabbit is of course very different from that of a hamster, which is why we have tailored the snack bag to the specific nutritional needs of the animal groups.
❤ 100% suitable for rodents & rabbits
❤ Tailored to the nutritional needs of the animals
❤ Snacks for nibbling but also playing
Below we would like to give a brief explanation to which group the animals belong. The biggest difference is actually that proteins are allowed in the diet of the omnivores and not in the diet of the herbivores.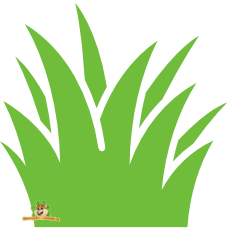 Herbs are indispensable for rodents and rabbits. The cone is filled with delicious denta nibble cubes made from the tastiest herbs, such as: Carrot, parsnip, linseed, pea flakes, cumin seed, mint, nettle, melissa, beetroot, parsley, apple, fennel, dandelion, chamomile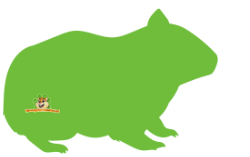 Omnivores/Granivores are animals with a versatile diet including grains and animal proteins. This category includes: mouse, dwarf hamster, hamster, gerbil, rat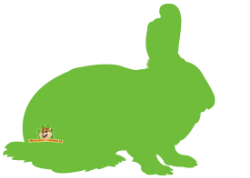 Herbivores are animals with a plant-based diet. This category includes: guinea pig, rabbit, chinchilla, degu
Content Omnivores Cone Bag: Vitakraft Muffins Nuts, Colored Willow Balls 3.5 cm, Supreme Gerri Gerbil Yummies, Vitakraft Sunny's Rodent 50 grams, Vitakraft VitaGarden Mealworms 200 grams (standing pouch), Rodent Fruits Peach, Nest material Dreamy Paper Yellow.
Content Herbivore Cone Bag: Trixie Play Roll with Bell Blank 5 cm, JR Farm Grainless Herb Balls, Puik Snacks Beetroot & Carrot Mix 130 grams, JR Farm Grainless VeggieTos Mix, Rodent Nibble Rings 1 piece, Esve Rodent Linden 100 grams, JR Farm Grainless Deluxe Sticks, Vitakraft Alpine meadow hay 1 kg VitaVerde.
Specifications
| | |
| --- | --- |
| Content: | It's a Surprise! Snacks to nibble, herbs, hay, activity toy |
| Suitable for: | Rodents, Rabbit |
| Particularities: | - |
Reviews
No reviews found
Read or write a review