Every Ratje deserves a Hammock! That is our motto. Because Rats love hammocks. As soon as you hang a hammock in their stay, they immediately lie down in it. Give them something wrong it is naturally delicious!
Read more
Buy hammocks for your Rats easily and quickly at DRD Rodent Shop ®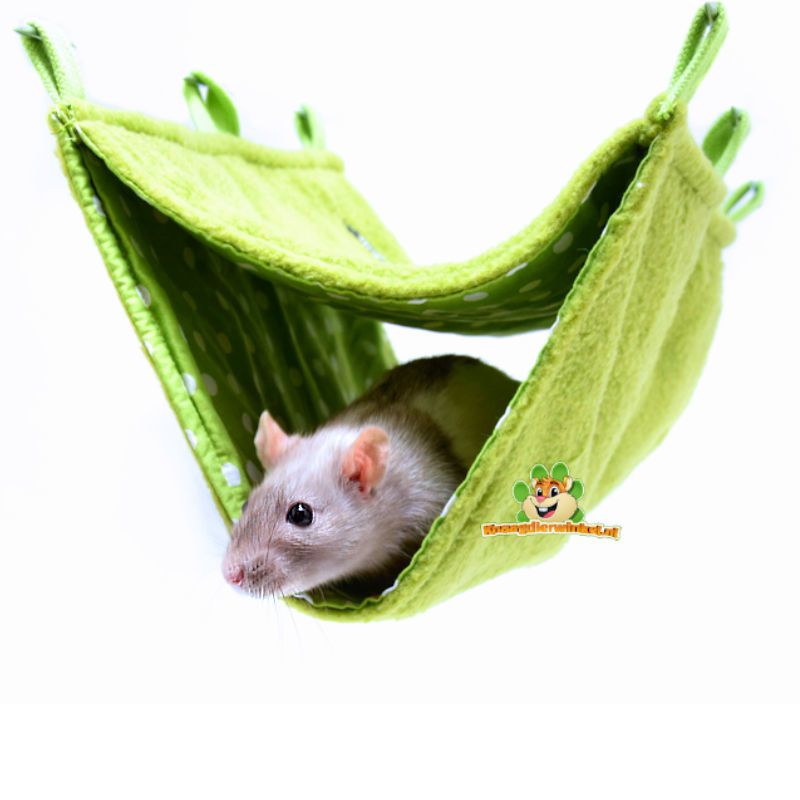 Rats are social animals and prefer to lie in a hammock together. Rats are very good climbers and prefer to sleep high in the cage. The best thing is to hang the hammocks high up in the cage for them.
Many hammocks have a warm and a cold side. The warm side is covered with sheepskin (imitation) and the cold side is nylon. Rats almost always sleep together so they stay nice and warm, but they certainly appreciate a warm hammock! In the summer when it is warmer you can offer the Rats the cool side. They will be very happy with it!
Although you can also use the smaller sizes of hammocks, the larger ones from 28/30 cm are best and if you have a large group of rats, 45 cm would be even better.
TIP! Rats are playful and active animals. Give them lots of toys , climbing material , nibbling material , trays, tunnels, a house, etc. so they won't get bored. If you have the idea that there is almost no room left to add anything to the cage, the Rat design is friendly!